Shooting on film has seen a resurgence lately. No longer a retro novelty, it's circling back with full force throughout filmmaking industries. The use of film in Hollywood had dwindled, isolated by an esteemed connotation for its ability to represent a highly artistic expression of visual concepts and culture. But it has recently gained traction again thanks to movies such as Dunkirk, A Quiet Place, The Favourite, and Phantom Thread, to name a few. Within advertising, digital had replaced analog because it was simply more economical. But recently, more and more commercials have reincorporated the use of film to inject an element of art into their narratives. electriclimefilms fortunately had the chance to collaborate with British DOP Tom Welsh on three commercial spots where he incorporated the use of 16mm film with stellar visual results.
There's been an ongoing debate with artists and filmmakers in the last few decades about film vs digital. But Tom Welsh has worked with electriclimefilms to make use of both digital and film to work together and achieve a beautiful mixed media narrative.

Director Pabz Alexander first suggested using 16mm film for an electriclimefilms project as a chance to employ another medium to bring diversity and a fast-paced energy to the individuals in the film - the theme centred around youth culture - and this mixed media approach brought the look and feel they were trying to achieve. The grittiness of film highlighted the passion and spirit of such urban culture activities as parkour, graffiti art, street style, and hip hop dance. Having worked with DOP Tom Welsh before, the two collaborated on how they could incorporate Tom's Bolex camera and 16mm film footage into the narrative.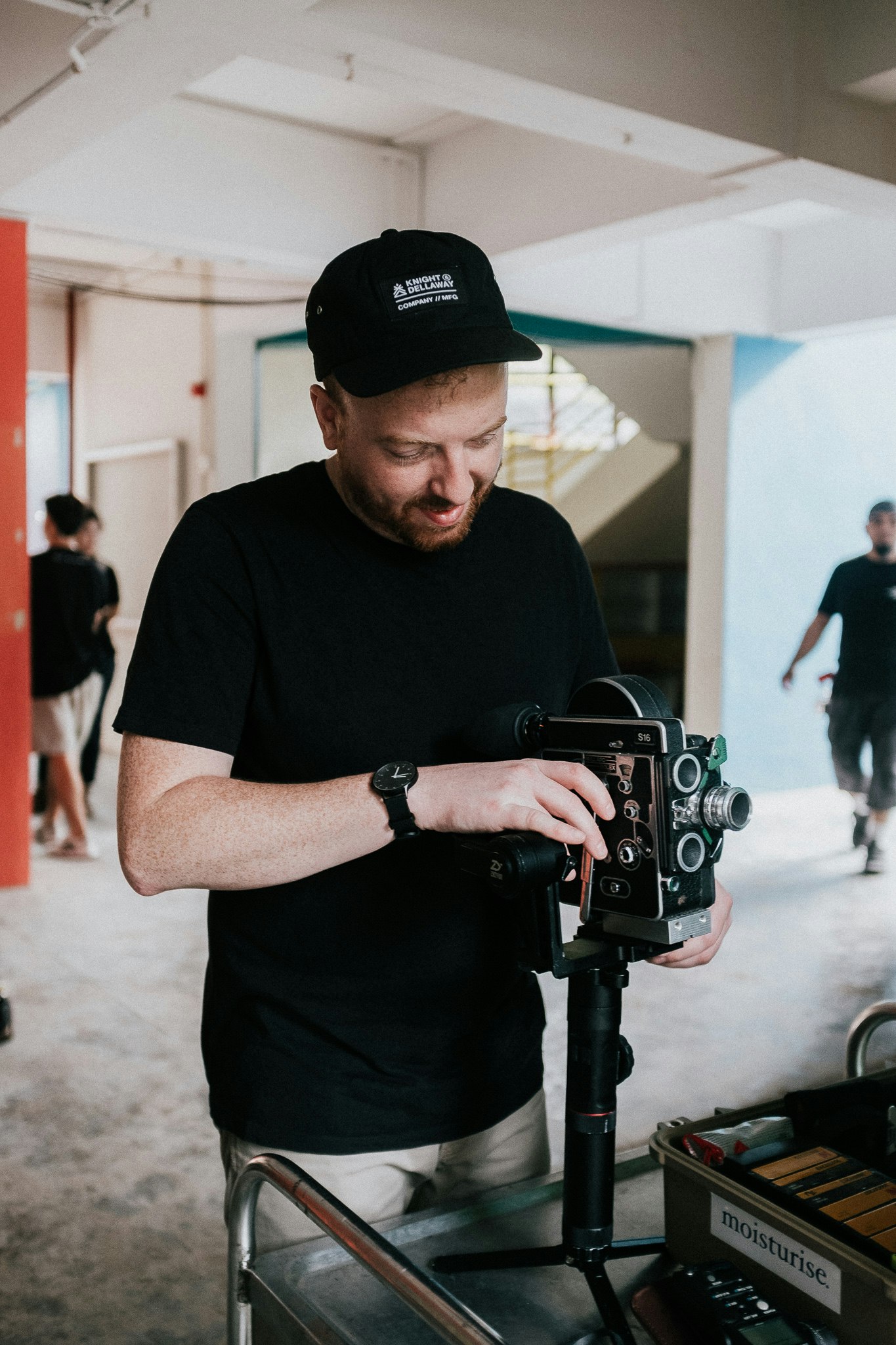 Above: Welsh on set in Singapore with his Bolex Super 16mm moving film camera.

Fortunately, agencies and clients on the projects were open to the idea of using 16mm film footage within the commercial films. Having had a good relationship with the agencies and other collaborators, those involved in the project trusted the creative approaches and were always looking forward to seeing the results.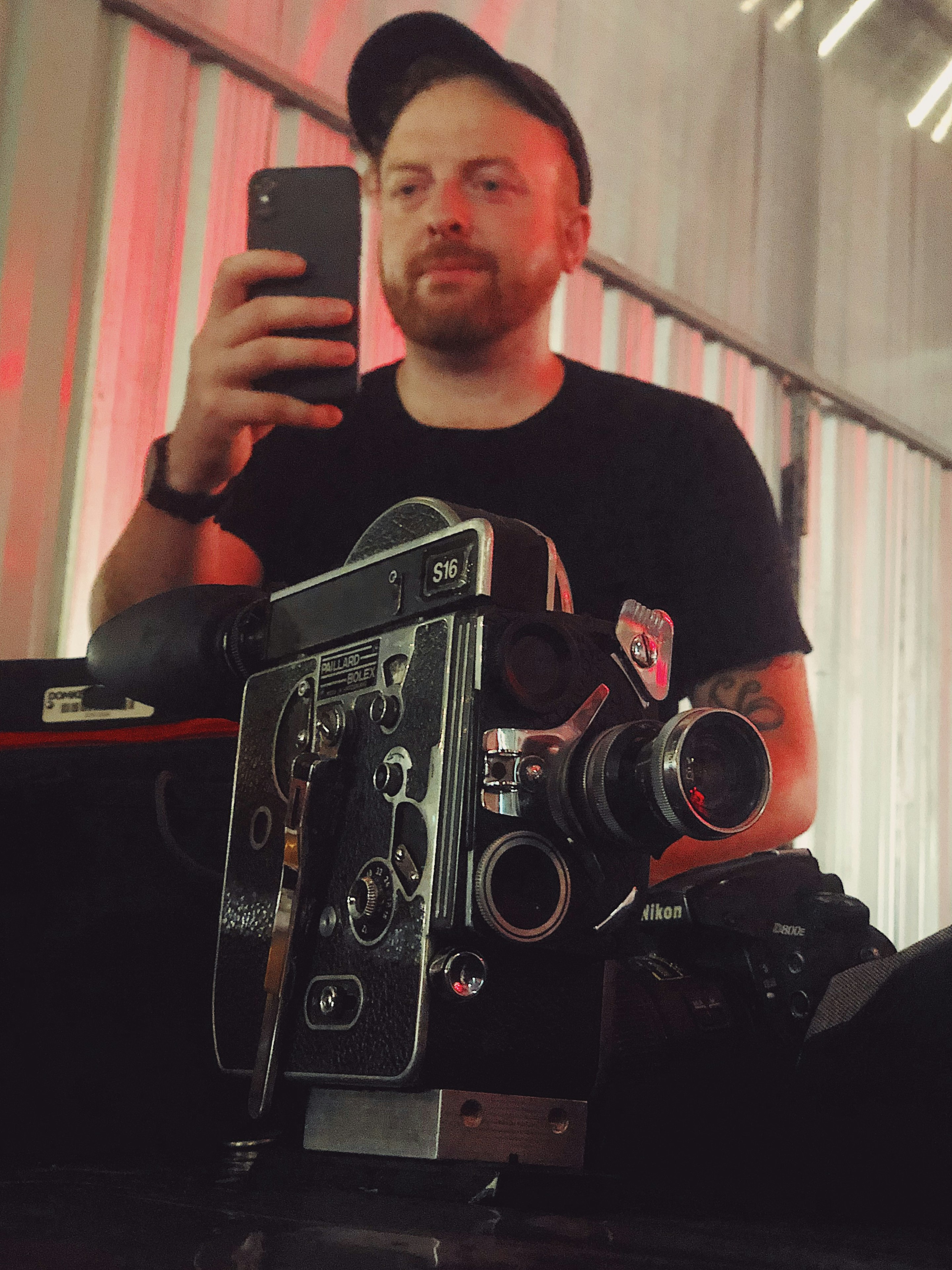 Above: Welsh on set in Bangkok with his Bolex Super 16mm moving film camera..
The team decided that rather than relying only on 16mm film footage, it would instead be a complimentary additional aspect of the film as a whole. Always having digital footage of every shot and scene was crucial. The production team worked closely and diligently to support and prepare everything on the digital filmmaking side, while Tom took care of the analog filmmaking part.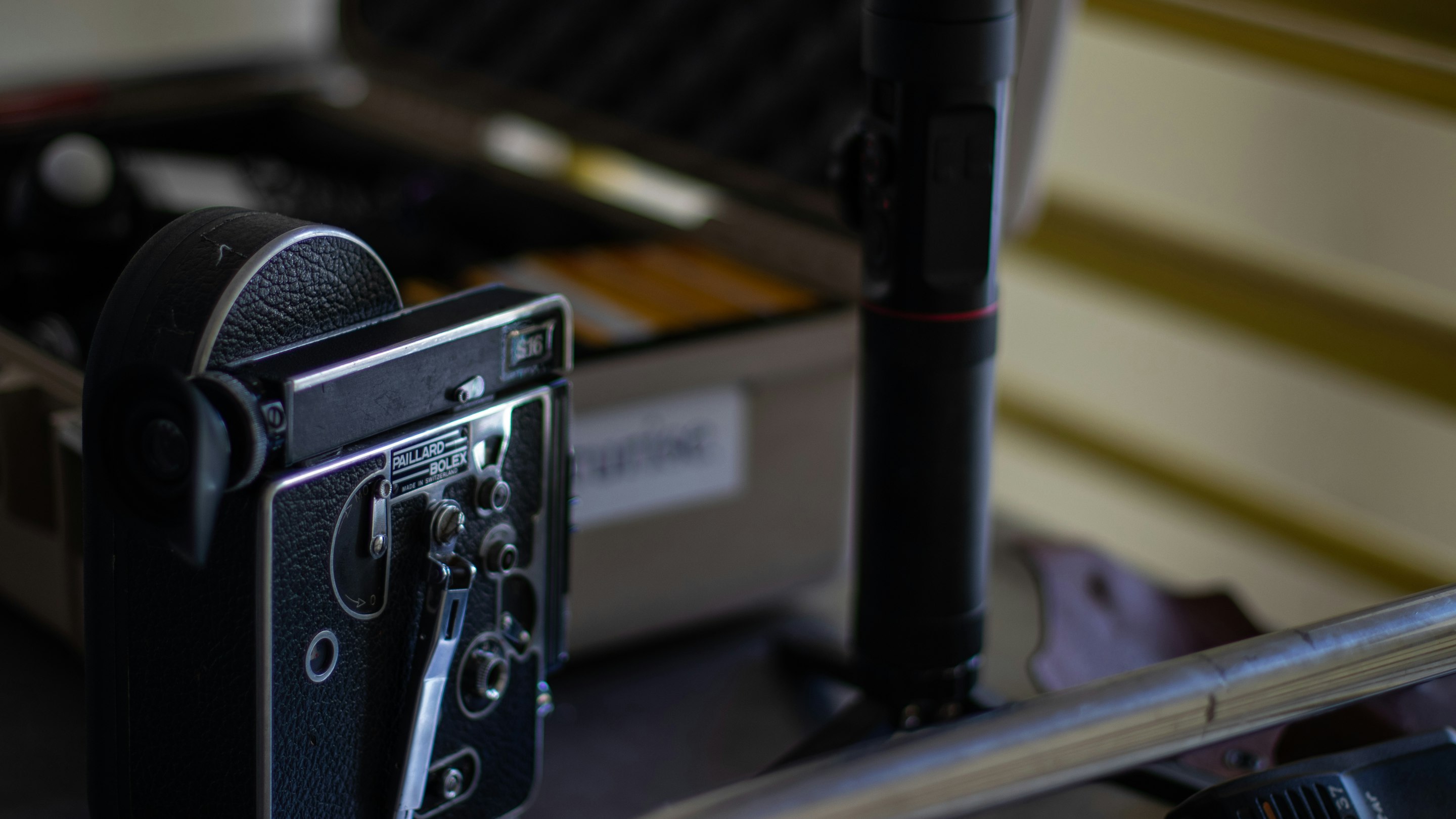 Above: Welsh's Bolex Super 16mm moving film camera.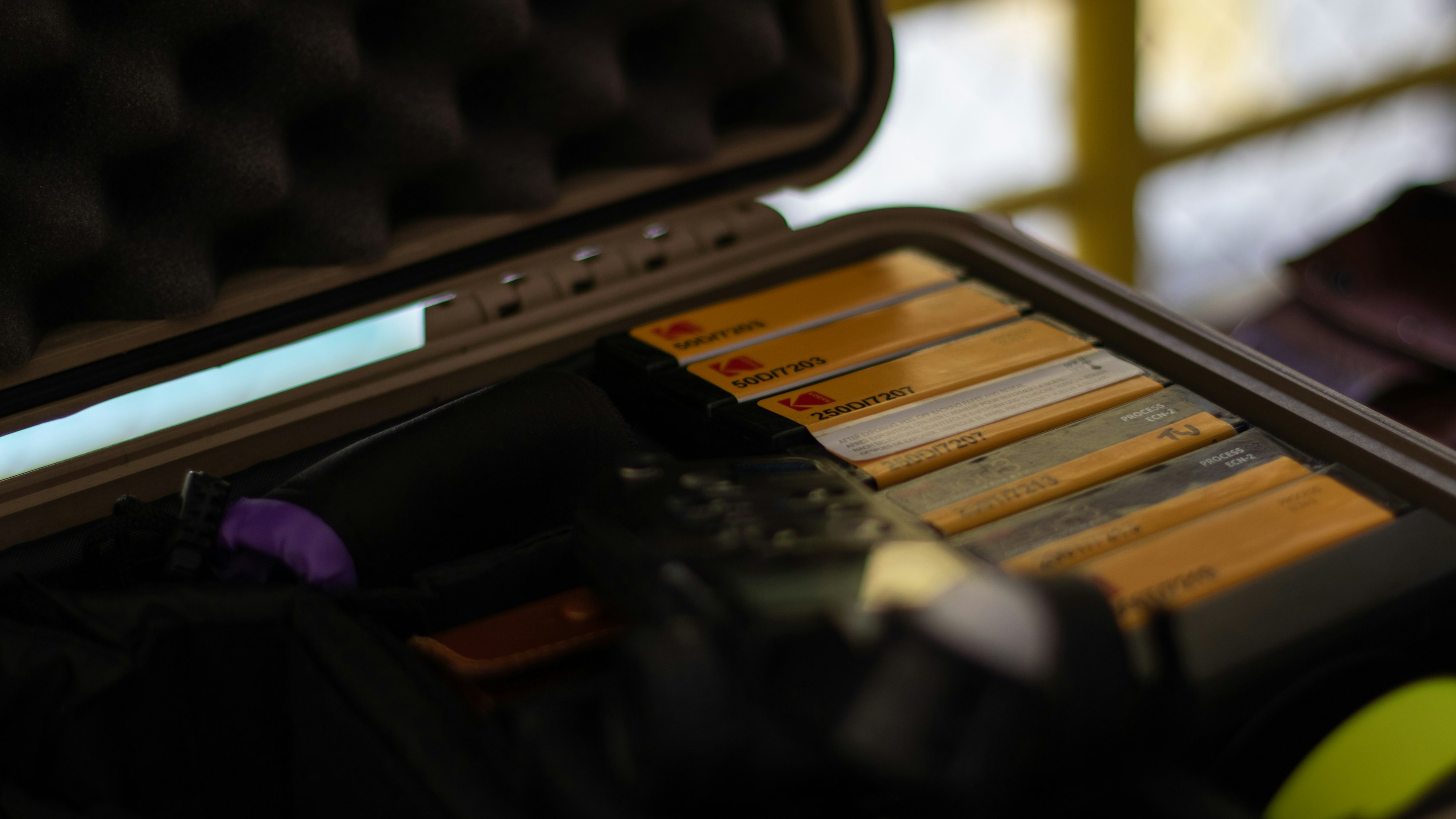 Above: Kodak 16mm Film Stock.


While on set, shooting with a Bolex was beautifully easy to use. It took Tom only five to ten minutes to set up thanks to his experience and confidence shooting with 16mm film. Bypassers would do double takes seeing Tom with his Bolex camera and it created a lot of attention and interest - bringing all positive vibes onto set. The camera being so small, light, and nimble helped to put the talents at ease as opposed to using huge camera rigs film crews usually shoot with. With such a small unopposing camera, talents didn't feel intimidated, and gave more raw and genuine emotions and expressions. And responses to the final results were always positive, often commenting on the nostalgic mood and intimate atmosphere the 16mm film footage created as opposed to the digital scenes. It brought another level to the overall narrative and story of the films.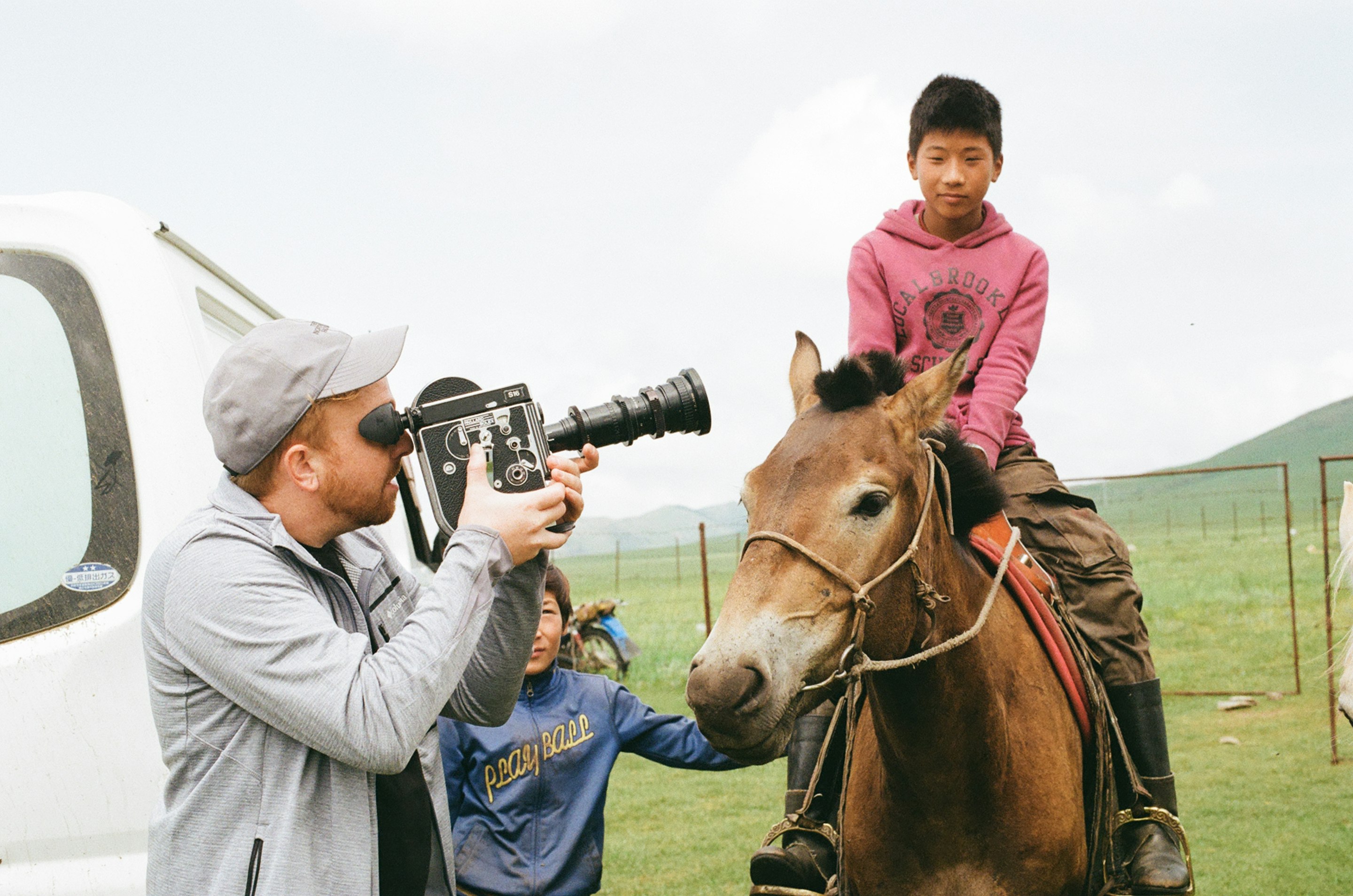 Above and below: Welsh on set with his Bolex Super 16mm moving film camera in Mongolia.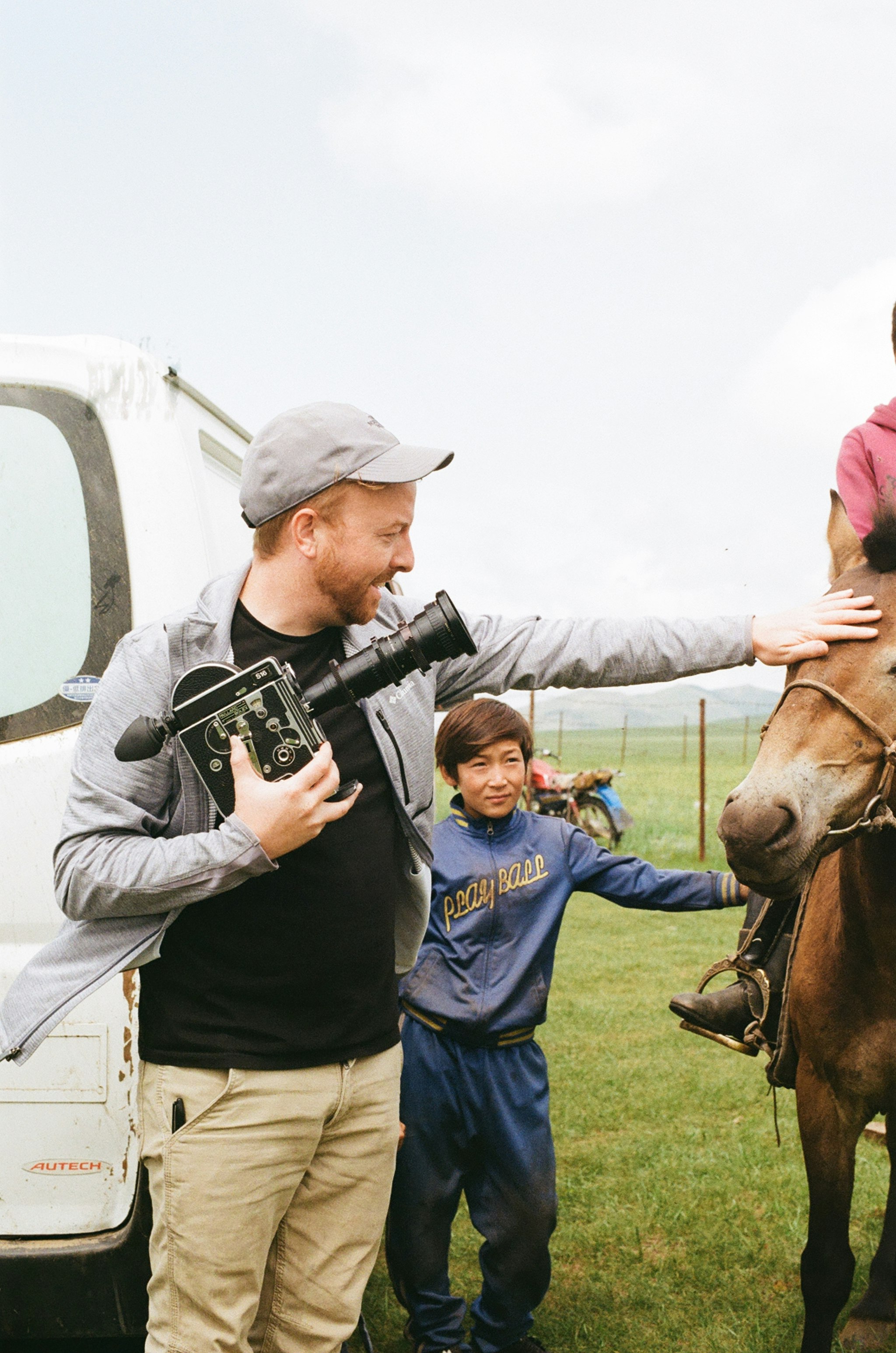 We spoke with Welsh about his personal and professional experiences filming on 16mm:

electriclimefilms: What 16mm camera do you use and with what lenses?
Tom Welsh: I've got a couple of old Bolex's myself with various Angenieux glass. I just bought an Aaton LTR from LA so I can shoot more personal documentaries. For commercials I'll usually rent an Arri 416 in London.
EL: Do you have a preferred 16mm film stock or stocks and why?
TW: There's actually not many 16mm stocks to choose from, at least that can be developed quickly & efficiently. You've got 4x colour flavours of Kodak Vision 3 - 50D/200T/250D/500T. Dependant on the lighting conditions - you're often constrained to less than that to choose from. Last year Kodak released Ektachrome in 16mm.. but their London lab can't process it yet(!) There's a couple of black & white stocks to choose from too.
EL: Can you describe the processes/experiences you've gone through when traveling with a moving image film camera and celluloid film?
TW: In general people find the Bolex very intriguing - it has no electronics so needs winding up to shoot, and there's no plastic anywhere - just metal. It often evokes a feeling of nostalgia from members of the public and people on set.
EL: What do you need to do to make sure you can travel with your film equipment intact/safe and without getting film ruined during the transit and security checks?
TW: No film should ever be checked in the hold. Almost all scanners for cabin baggage are 'film safe' now, although my general rule of thumb is never to have it scanned more than 5 times if possible. I think it's probably ok closer to 20 but I've not risked it… I will usually ask for a hand check, but this totally depends on the airport/staff/country… actually at London Heathrow it's very difficult to get a hand check. Once in Japan I had a very proficient member of security staff who was confident opening the 100' spool cases inside a changing bag.. I wasn't prepared for that! China is the most difficult I've experienced.. But that's the same for digital equipment too.
EL: Where or how do you get your exposed film processed and transferred? Do you have any particular requests/requirements when doing so?
TW: We've got the pleasure of 2 great labs in London, Kodak London & Cinelab. Both are great.
EL: Can you tell me about your experience shooting 16mm footage in Bangkok, Singapore, and Mongolia while on set with electriclimefilms? Anything different or the same between the 3 different locales?
TW: Generally the same. I am loading the camera & keeping it independent of the digital camera(s) on set as I'm usually the only person who knows how to load it, and we are often treating as 2nd Unit.
EL: What technical differences do you have to keep in mind when shooting film vs digital?
TW: Film can be much less forgiving when underexposing

See electriclimefilms's 16mm projects with Tom Welsh here and here.

Check out more of Tom Welsh's work here.