electriclimefilms is excited to welcome Director Jerom Fischer to the family. Having worked with Jerom in the past on our Bee'ah project in Dubai, we are more than thrilled and looking forward to collaborating together on future projects.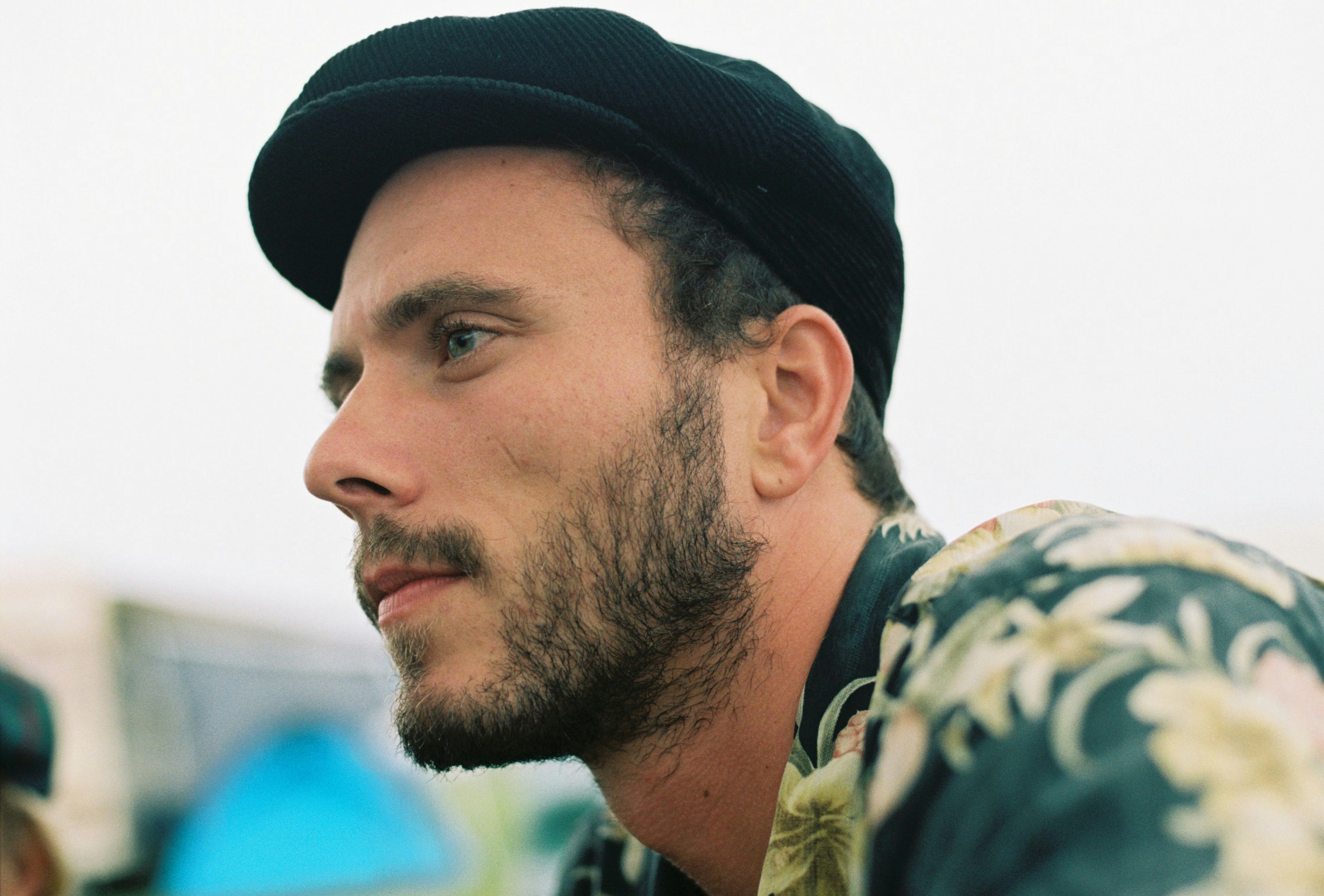 Above: Director Jerom Fischer

Jerom is an emerging Film Director based in Amsterdam with a talent for visually innovative and boundary breaking films. His highly conceptual body of work ranges from music videos and short films, to fashion, commercial, and campaign films. He has worked with such clients as Footlocker, Spaces, SpikeTV, Bee'ah, and more.

In speaking about the concepts behind his work he offers insight on what inspires the foundations of his cinematically progressive films.
---

Your work is abstract, experimental, and even avant-garde at times. From where do you draw inspiration and what influences your work and style?

When you say experimental and avant-garde it can imply some sort of lawlessness or freedom of choice, but in fact the opposite is true: before I set out to make something, I set up an extremely rigid framework of rules and work from a clearly defined concept, which sets the foundations behind my work.
Boundaries inspire us to be creative in finding new and original ways to express our ideas within them. That's why architecture is a huge inspiration for me as it's a creative field with one very clear limitation: physics. I think that's why some buildings are so impressive; we can feel the challenges that had to be overcome to create them.
Books, music and games also heavily influence my work. Though there is still a stigma surrounding gaming, looking at the last 10 years and seeing recent games like Control, Detroit become Human and The Last of Us, I feel the gaming industry is really innovating the way we experience narratives and visual language.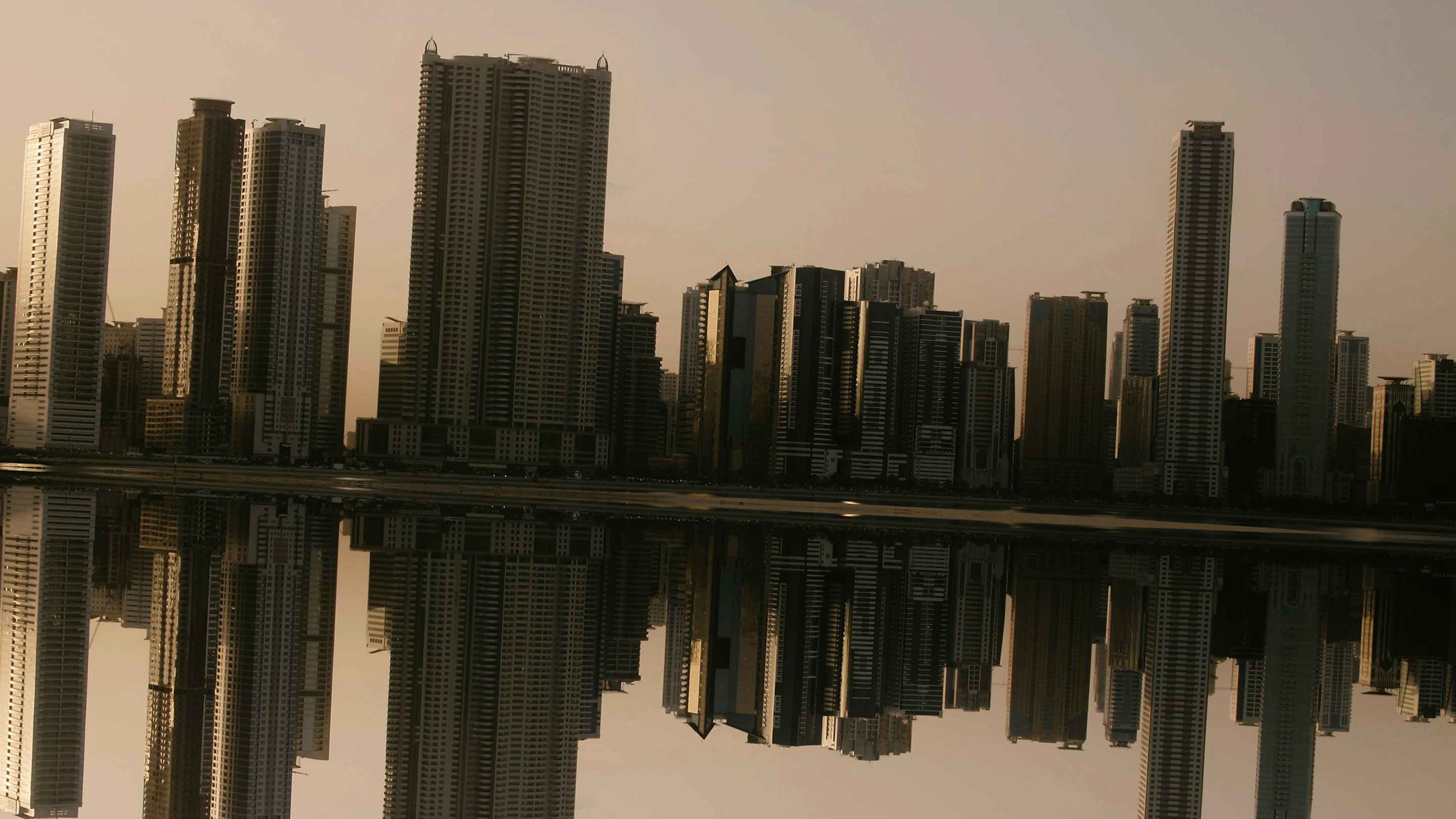 Above: a still from Jerom's Bee'ah 'SANDE' film.


How have other Directors and filmmakers inspired you?
I read that if you want to create something fresh, find inspiration outside of your own creative field, otherwise every filmmaker is just going to reference other filmmakers eventually. I try to find inspiration outside of film as much as I can but that's not to say that I'm not influenced by great directors, because I definitely am.
When I first started making films I just shot random images that I liked and tried to create a connection within the edit. Later, when studying film history, I came across the Russian Montage style pioneered by directors like Sergei Eisenstein and Dziga Vertov. I remember seeing Man with a Movie Camera and thinking "that's what I'm trying to do!" Although these films are dated, I still feel very much connected to this kaleidoscopic type of filmmaking. These days there are very few well known films that use creative montage styles because everything has to feel smooth and immersive but The Big Short, for example, is a great exception to that rule.
I'm also very impressed by contemporary Science Fiction movies and TV shows. Black Mirror gave us a whole new look at what implications the current technological revolution can have on our society, and films like Interstellar and Arrival create meaningful stories about what it means to be human against the backdrop of dizzying concepts of time and space. These links between notions of society, technology and physics all lie very close to my heart.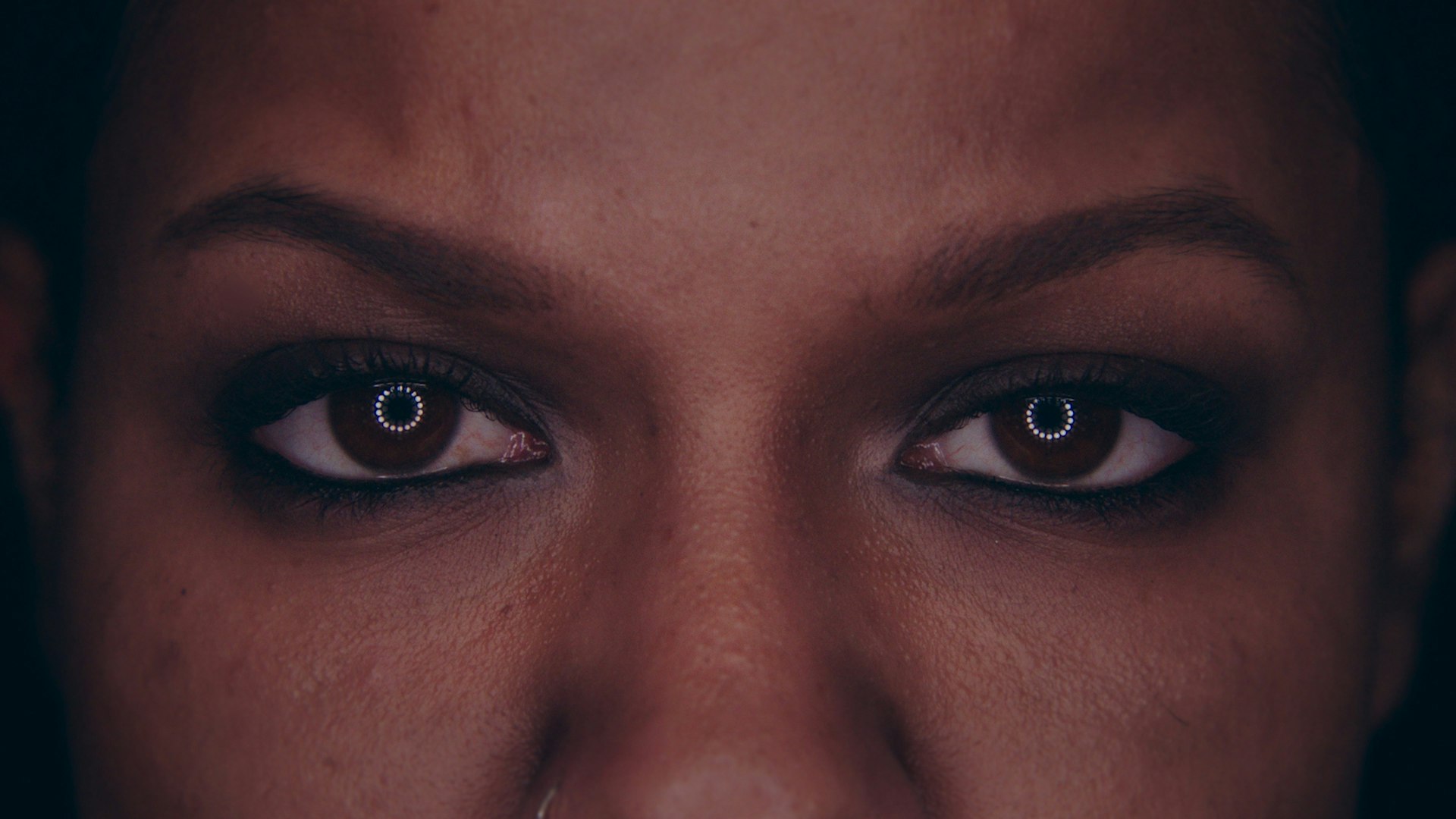 Above: a still from Jerom's 'you[see]me' film.


Was there anything in particular, during the Bee'ah project with electriclimefilms, that stood out to you as notable moments that shaped the film to evolve into its final forms?
It was an amazing experience. First, shooting in and around Dubai was a bit of a dream come true for me since I'm in love with its architecture. The rate at which the city has grown and the number of highrises being built is just mind blowing. From the first moment I jumped onto the project I knew this was something I wanted to incorporate in our film.
I remember both DOP Hayo van Gemert and I were really impressed by the professionalism and great attitude of everyone on set. We had an incredible amount of work to do but everyone kept smiling and making sure we could continue shooting at a steady pace.
Two things I didn't account for but which shaped the final film nonetheless, was the beautiful contrast between the vast emptiness of the desert and the dense city, and the fact that the light this close to the equator almost never becomes very pleasant. Sunrise and sunset only last about 30 minutes, after that it's mostly just a very harsh toplight, leaving us with almost no shadows. It's not very cinematic but surprisingly I came to embrace the aesthetic and used it to complement the message of the film.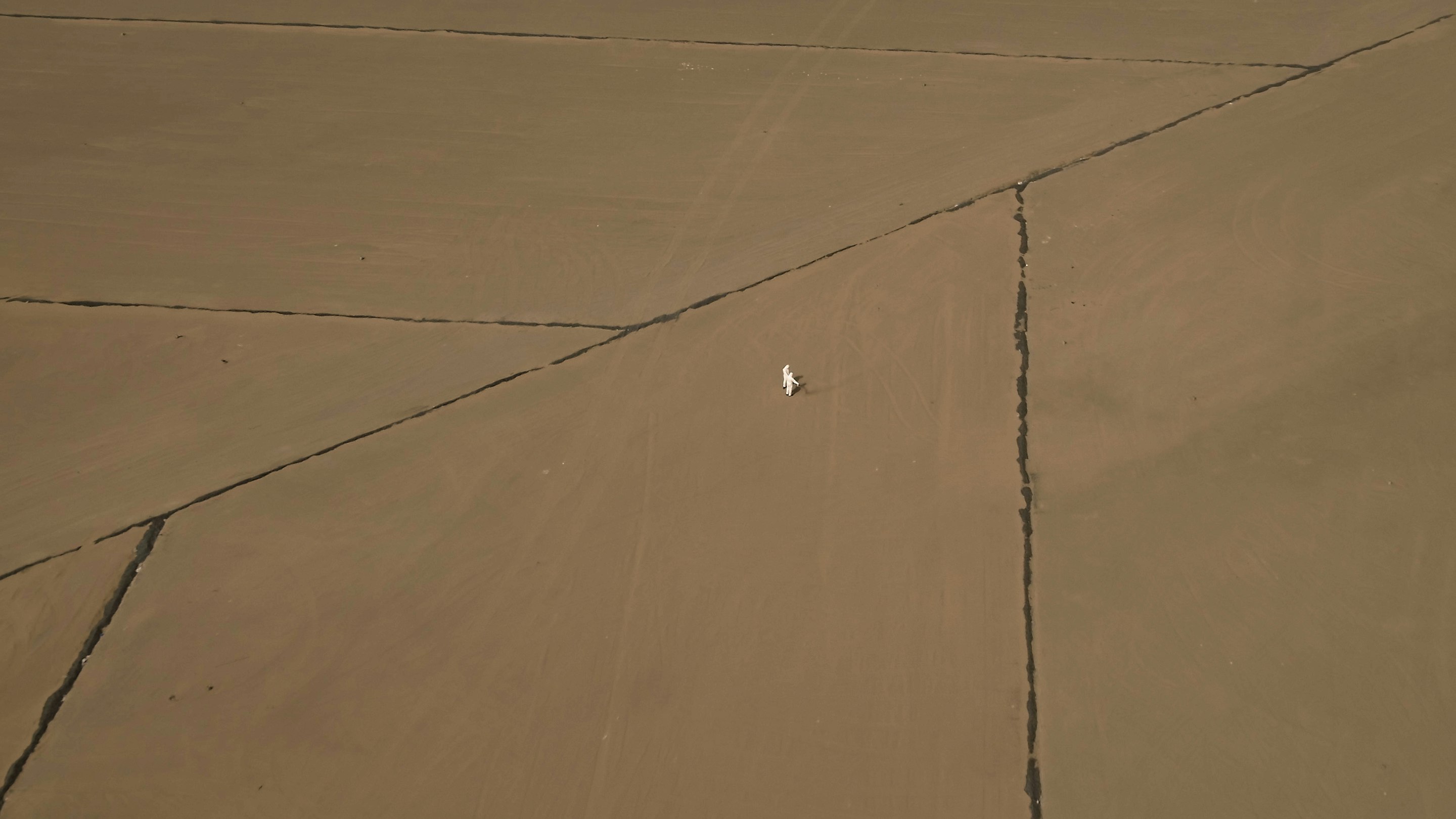 Above: a still from Jerom's Bee'ah 'SANDE' film.


What are your thoughts about sustainability within the filmmaking industry?
Sustainability plays a huge part in my life and my work, and has done so for many years. I've worked closely with DGTL festival. They have taken sustainability to the next level and our collaboration has taught me a lot about recycling, energy flows and the impact of food and travel on our CO2 emissions.
More and more organisations are working towards a more sustainable event, product or film shoot and I think this is amazing. Not just because of their efforts, but also because of the message it sends: by showing others what you are doing to minimize waste, you're inspiring others to do the same. It becomes this oil stain (very figuratively in this case) that spreads across the globe and helps everyone slowly change some of their habits.
But I'm also a realist and I see that change is happening very slowly. Big issues like minimizing (air-)travel and cutting animal products from diets are often considered too much of a change. And it's hard! It took me over 2 years to become a committed vegetarian and I still struggle to choose between different modes of transportation. I can only imagine how much harder it is for someone who isn't reading up on the state of our planet. But I don't believe this change is something we can force up on people, at least not right now. It's a process that every person and organisation needs to go through by itself.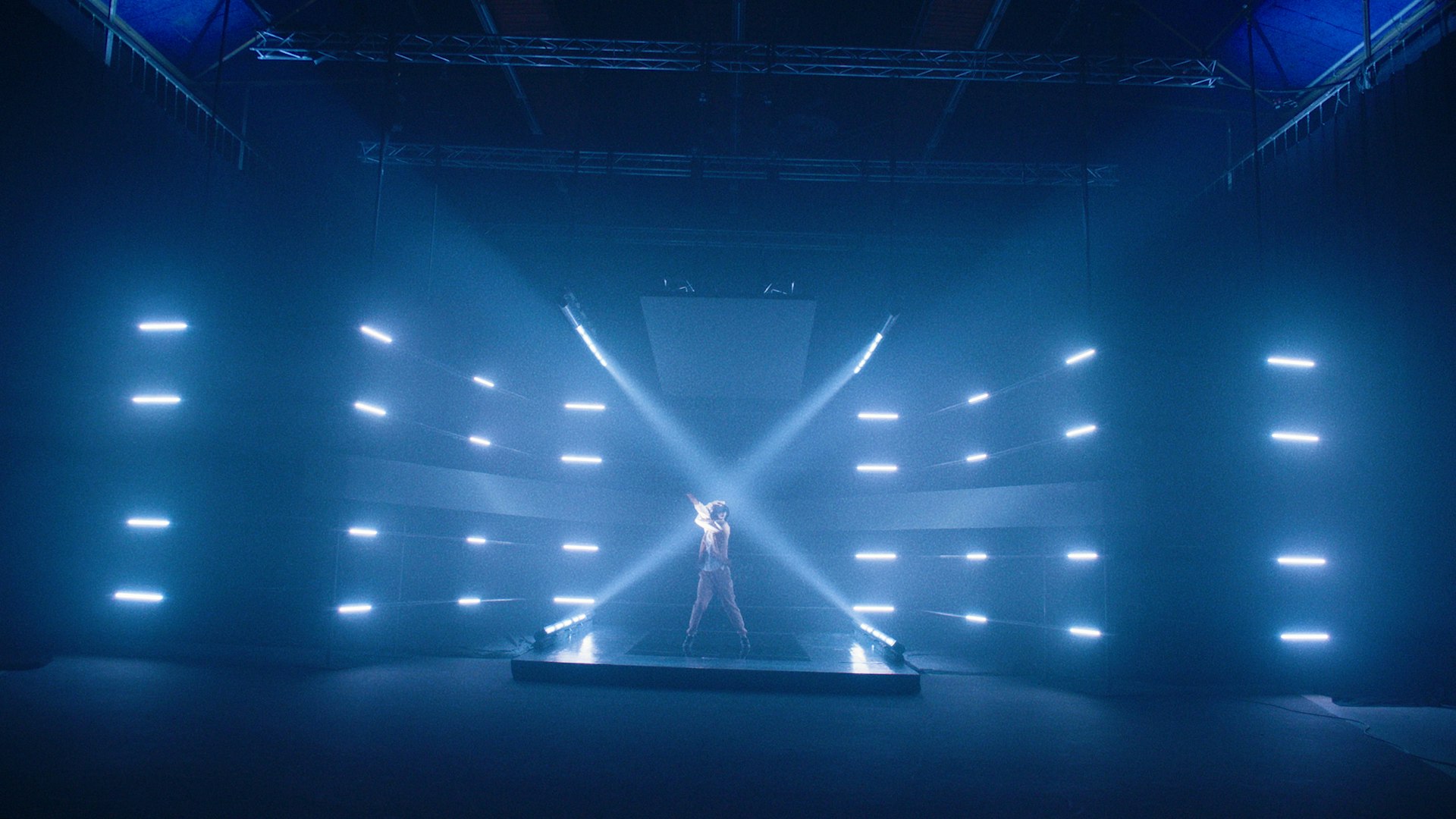 Above: a still from Jerom's Footlocker 'Malboneige' campaign.


What are your thoughts about electriclimefilms' recent efforts towards sustainability and green film production?
Seeing electiclimefilms taking these incredible steps to minimize waste output on set is making me really happy. The use of single plastics is a huge problem and tackling this the way electriclimefilms is doing is very hands-on but effective. It's also very close to the key problem with film production and other short events: we've created an operation that needs to be convenient and efficient in a very short amount of time. Usually that means not worrying about all the things you leave behind, or thinking twice about the impact of your choices. electriclimefilms taking a step back and actually making the harder choice is very inspiring! I'm very curious to see what's next in terms of sustainable film production.
---

See more of Jerom Fischer's works here and here.

Read more about electriclimefilms and Jerom's work on the Bee'ah films here.