Role: Damiano Fieramosca | Creative Director

Italian Director/ DOP 'Damiano Fieramosca' joined the EL° family in Dubai as its creative director early last month. Bringing to the team a new outlook towards commercials and branded content, we are all excited to see what Damiano would bring about in future as EL's latest addition. To learn more about his past experiences and works, we have gotten hold of Damiano in between his busy schedule as he shuttles between Singapore and Dubai for various projects:
Q: What are your past works? Any memorable ones?
I believe there were lots of jobs that I will probably remember forever, for different reasons. There were some that left a mark on me because they were exceptionally creative, some because they were insanely challenging and others because everything that could have gone wrong actually went wrong. I loved all of them, in retrospect at least. Because with time, I've come to realize that I always seem to learn something new on every shoot and every set. It can come from anyone at any time, it can be big or small, and that's the best part.
Of course, it's always amazing to see an idea come to life. It's like an invention. It wasn't there, nobody ever thought about it until someone did and now it's there for everyone to see. And that's what we do when we are put on a job. We craft words and thoughts into a visual experience. And when we do it, we allow this experience to be translated into feelings from other people. From idea to visual impulse to tears and laughs. Amazing.
Q: What are the highlights of your career so far?
There were a few episodes that happened throughout the years that kind of pushed me forward in my professional journey, like a string of aha moments. It wasn't a case where I had a clear-cut dream stuck in my head since I was a kid; I never thought I'd be the next this or that but I think I was looking for a way to express what I wanted to say. Films proved to be the tool for me to do just that. It was a quick evolution. It started from self-learning how to edit and attending photography school; and it went all the way to filming and then directing.
I remembered a time when I really didn't know how to do a thing. I was unproven, trying to stitch footages together into something watchable, but I was so eager to throw myself into the fire. Then later, when I became more technically sound, I was like "Man, I kinda wanna start doing things my way". I felt that the more experienced I became, the more I wanted to put my creative input into the job. And the more I did that the more I liked it.
Then a few years later, I was in the Maldives directing a job and I stopped and realized that I was in the Maldives directing a job! I mean, if I could've told my younger self 10 years back about it, he would have found it incredulous. And so, these are the highlights I was pointing at. These moments when you realize you love what you do, and it makes you so happy. It's a blur of people and faces, It's hard and competitive and crazy, but it's so much fun.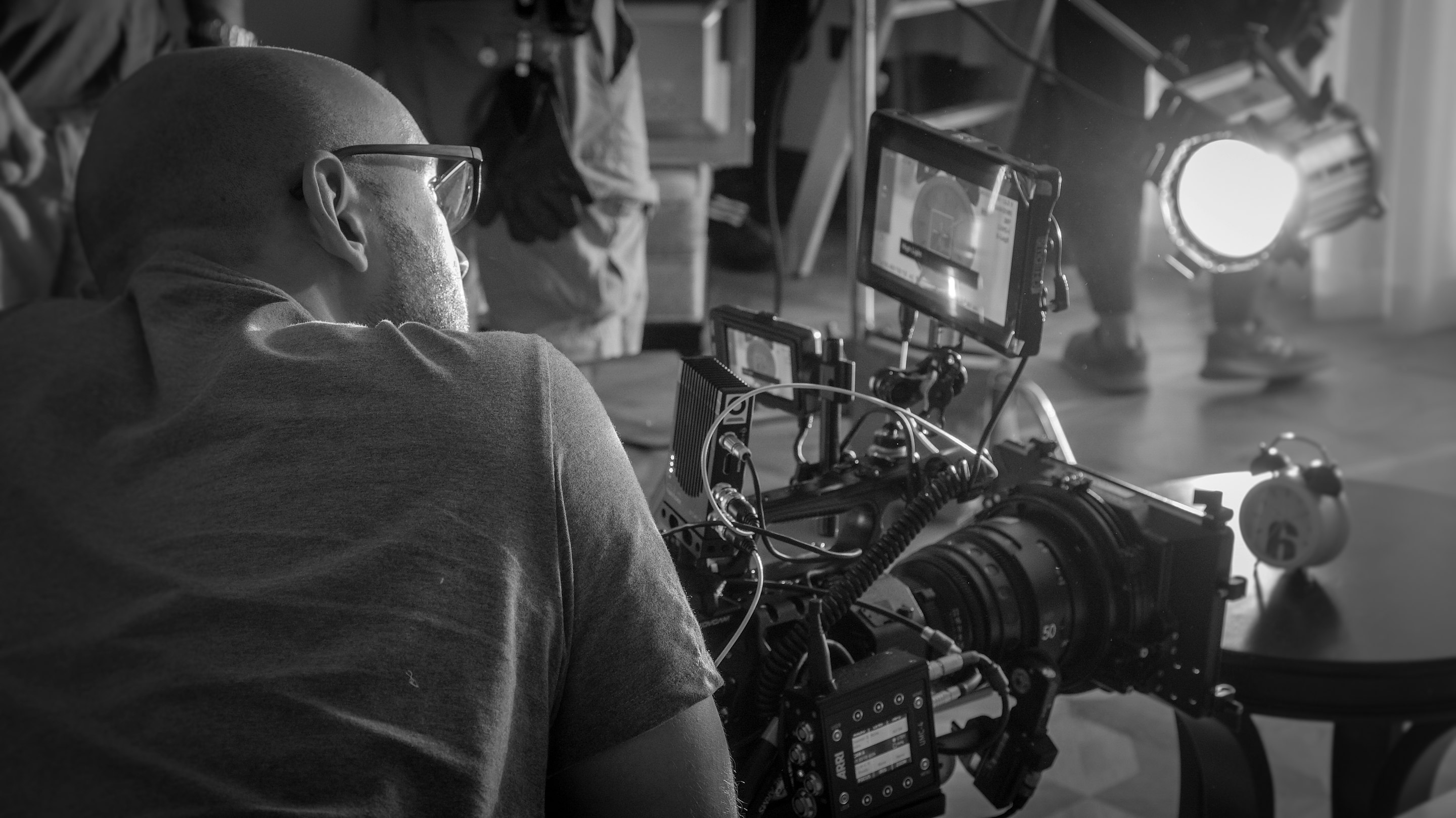 Q: What do you wish to achieve in Film + at EL Films?
One of the things that fascinates me the most about how art can manifest itself is the Collective. The collaboration of like-minded people that, through personal sensitivity, turns a vision into something beautiful. In fact, it's even more beautiful than it could have been if done by an individual.
When a film is made, it looks like a single entity, a uniform piece, but in reality it's nothing like that. It's a multi-layered process that required the efforts of many people, each sold on the idea of putting their skills into its creation. What I'm looking for at EL° are people that vibe like that. I want the opportunity to watch and witness a creative process and being part of it. Sitting, talking, playing music, drinking coffee, while discussing how we can transform a brief into motion picture art.

---
Welcome aboard Damiano! And cheers to more exciting shoots and collaborations in future with the EL° family.