In August 2018, Dora Claire David joined the electriclimefilms family and ever since has been diligently heading up our team in Singapore.
Dora graduated from the LASALLE College of the Arts in Singapore in 2011, where she went on to gather a wealth of experience in the industry, from becoming a Production Assistant to moving into a Production Coordinator role with her previous companies.
However, this month she celebrated three years at electriclimefilms, and as Senior Producer she led a dedicated team through several projects.
Our Content Manager, Oliver Harbord, had a chat with Dora about her start in the industry and her most important mantras.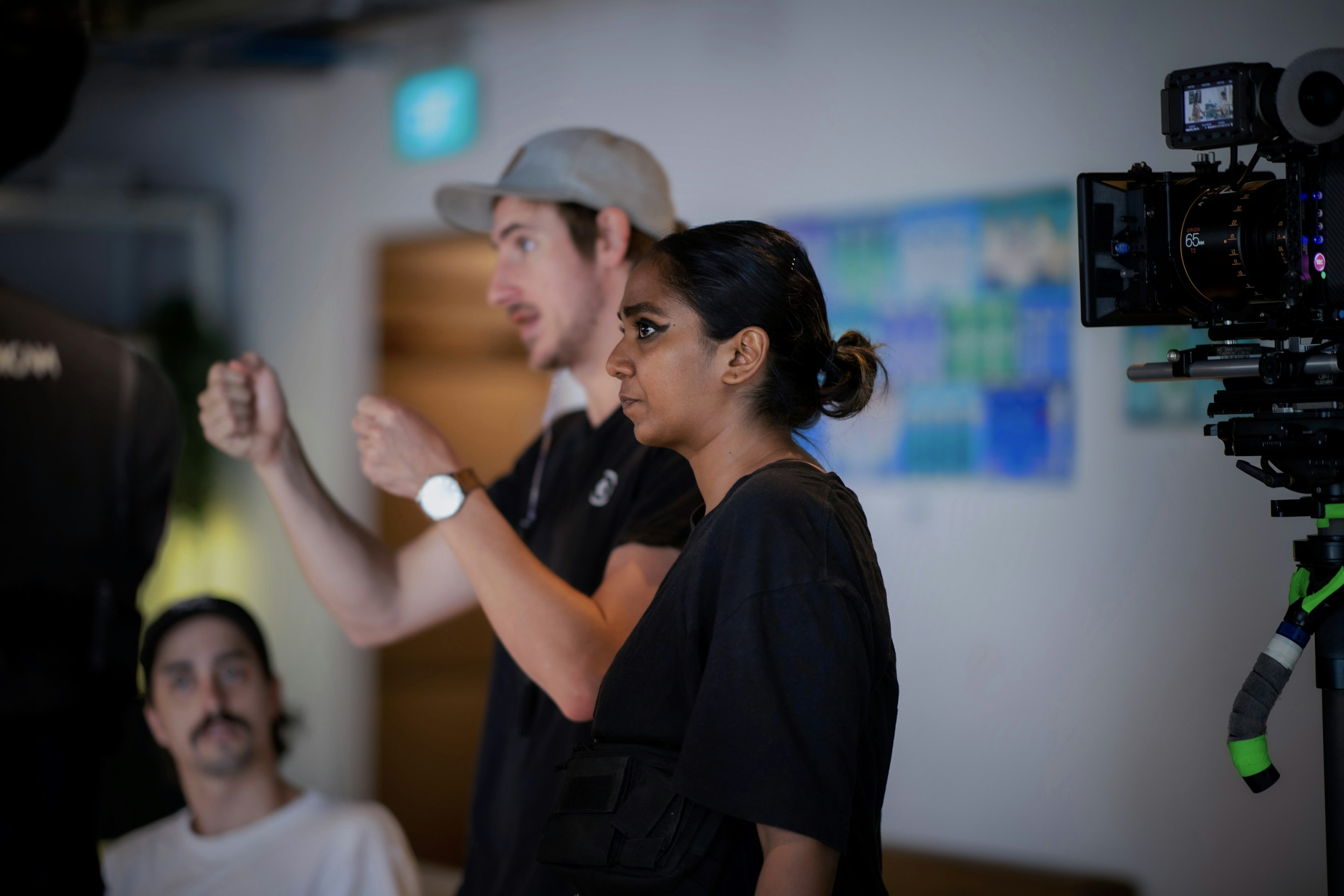 Above: Dora Claire David on set of our project for Mastercard
---
Oliver Harbord: How did you get started in the industry?
Dora Claire: I didn't actually major in film, but when I graduated I was working with private art galleries and visual arts. I majored in visual arts management. Film was another theme that I explored with, whether it was mixed media or other areas.
I left Singapore and then came back, and I was looking for something that wasn't necessarily in visual arts, so I dipped my feet into researching.
That's how I started, as a researcher for a very small company and then realised that I did like the aspects of production, especially when it came to coordinating and that type of thing.
From there I explored the different roles, and from researcher I went on to become a Production Assistant, then Assistant Producer.
Then I dabbled in long-form, like documentaries and non-fiction. That was a different role, coordinating with the long-form Production Manager.
Then I thought 'hey, I am really enjoying this.' I really like organising things and making things happen in the background.
That led me to electriclimefilms and the different thing here is you can make the role what you want it to be.
You're not just a producer, and that was the difference, you can still dabble in the creative side. What you do is not just defined by your official title.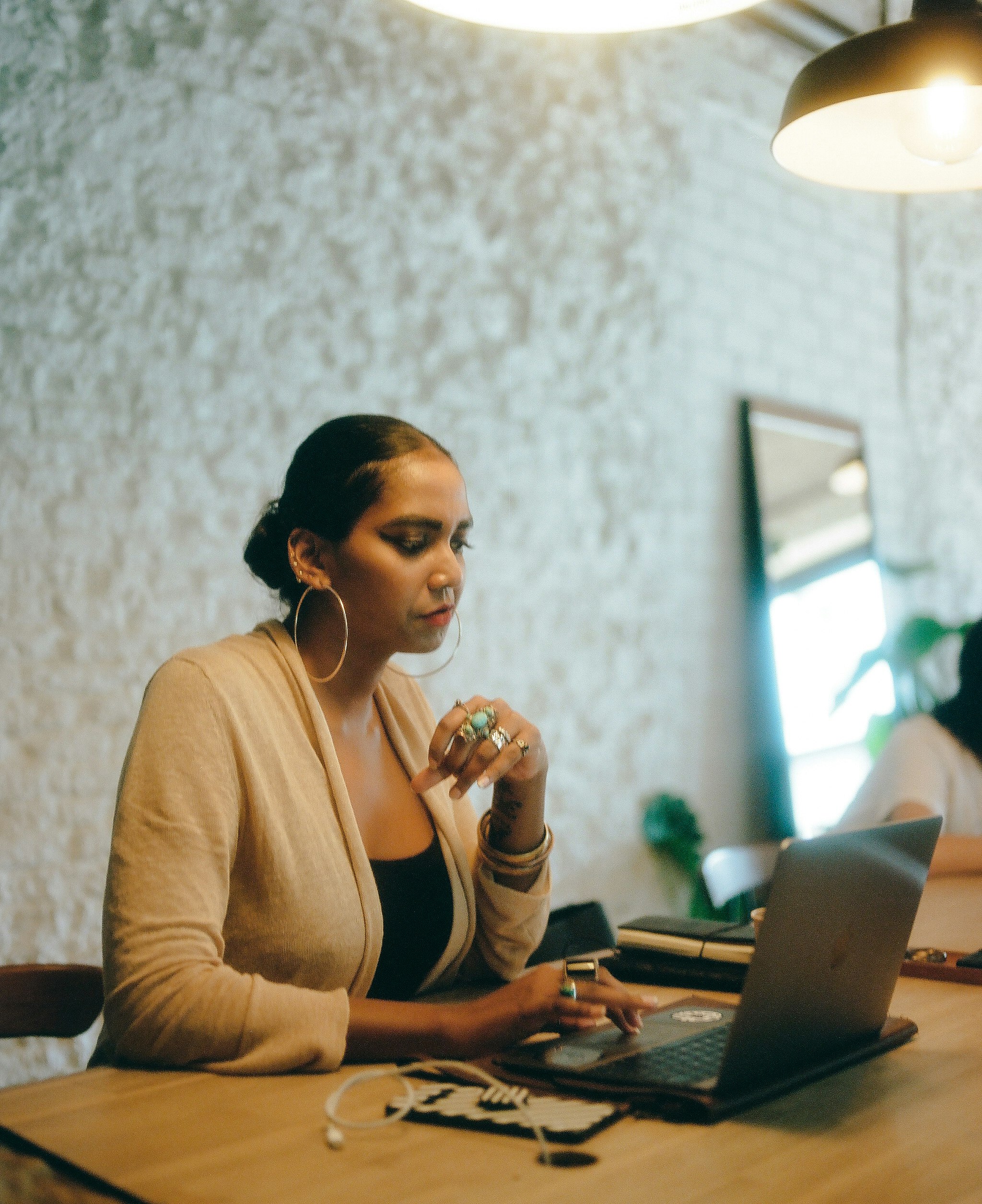 Above: Dora in our Singapore office
OH: What does your role as Senior Producer entail?
DC: For the most part you are the 'middle-man' for the rest of the office and the senior management, like your Executive Producer and Head of Production.
On the daily you are just making sure operations are going okay, making sure you have the right manpower for the right projects. But also making sure that everyone is okay, if anyone has any issues.
Then on the project side it is just about analysing every brief that comes through our door and checking about the feasibility of getting it done.
Also, it is about making sure I am on top of all of the projects, even if I am not directly involved, like managing the budgets, any issues with communications and just making sure they are all okay.
Basically it is just about solving problems and ensuring that everything is going smoothly!
OH: How do you approach each project?
DC: There is a basic formula and there is definitely a couple of mantras that I often tell my guys.
The first is everything that could go wrong tends to go wrong!
The other thing is that we have very transferrable skills from one project to another. What differs is how we apply those skills.
The initial breaking down of a brief tends to be the same throughout, but what tends to change is the scale of the project and the type of requirements. In principal, they all need someone to get it done and they need someone to piece it all together.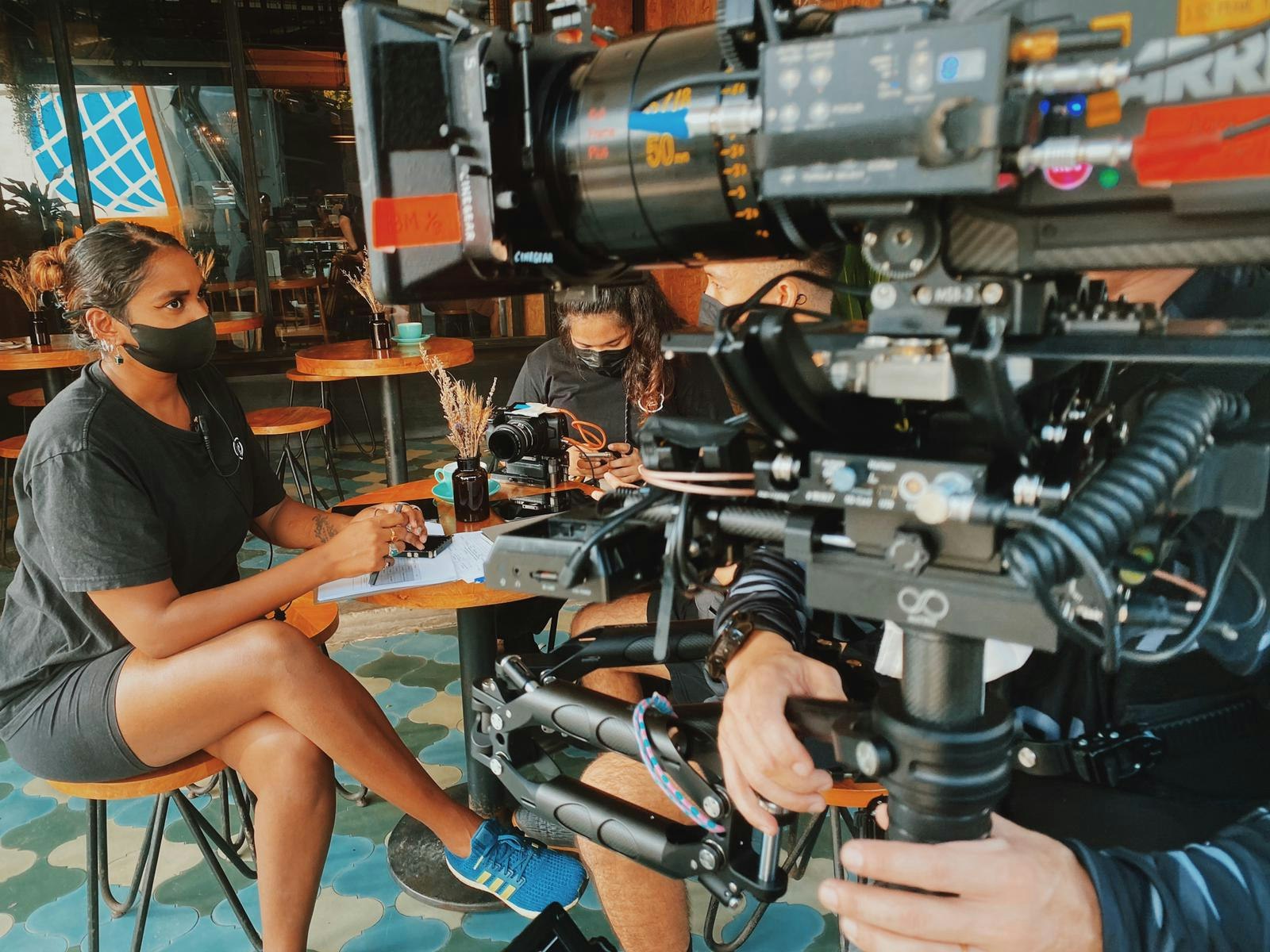 Above: Dora Claire on the set of Crazy Domains

OH: What do you love about the job?
DC: I am someone who loves learning something new every day, and that is something which production has given me.
Every day might have a new problem or a new challenge, and you are always learning something new. It is quite amazing how much you keep learning in production, and it's not just about film.
You learn quite a bit about yourself, about how to handle different people and situations.
Discovering how you perform under pressure might sound a bit cliché, but it's true.
Production can be huge in pushing you to perform under stress and I think it is really interesting.
Naturally as humans, we have this 'fight or flight' in us when you come to face-to-face with this situations. And it is really interesting to consciously learn how to manage that.
Every shoot you bring something new forward to the next shoot; whether it is something personal to help your own growth, or something to help someone else grow. Or sometimes just to see something in a different light.
When I first started out I was definitely a lot more naïve than I am now, and that is something I have loved about production.
I like the travelling part as well, but that's not really happening at the moment with current restrictions!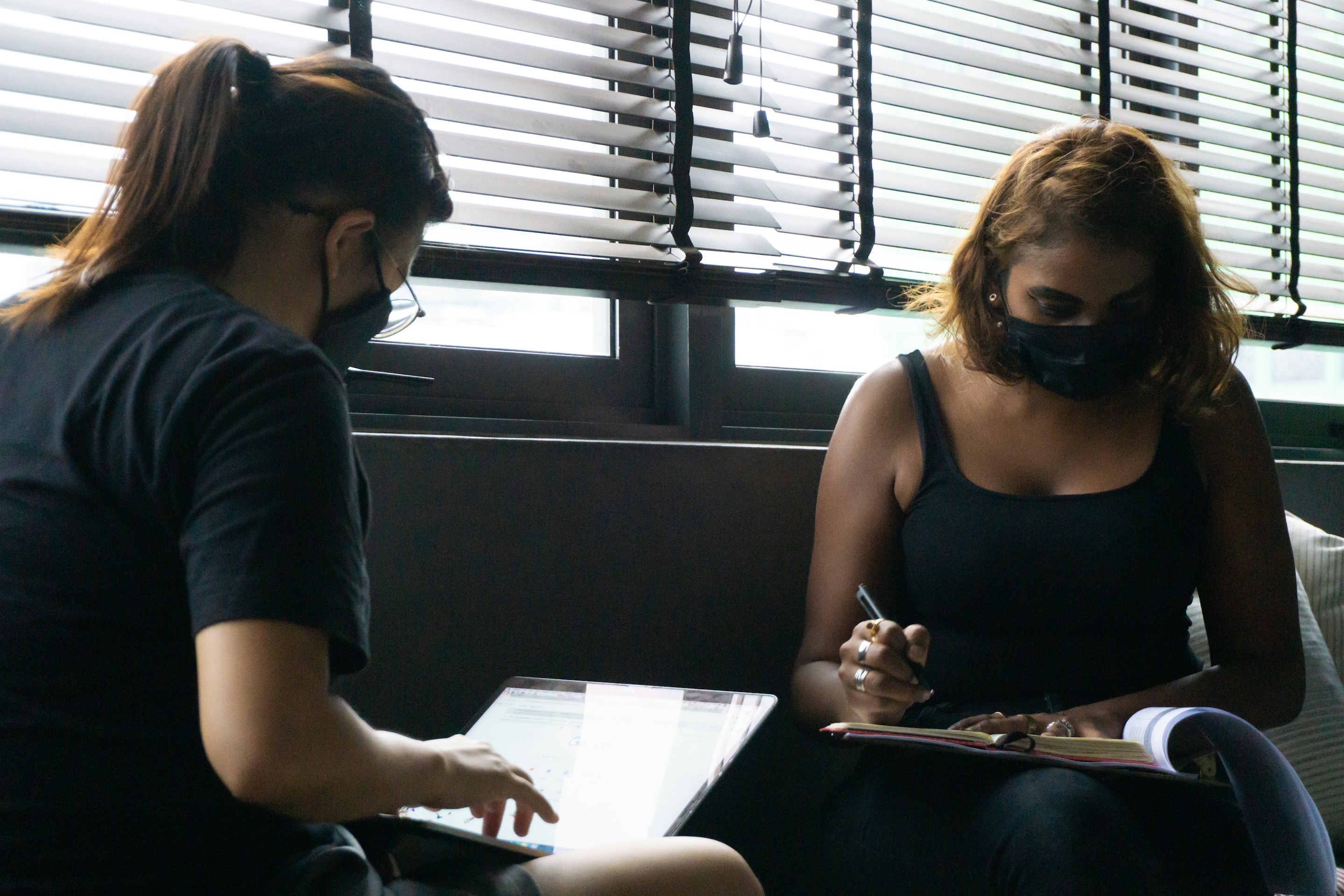 Above: Dora (right) with producer Feliscia Xu on set of Hashmeta
OH: What is some work you've done that you're most proud of?
DC: The project that really stood for me was the one we did with Hashmeta for SkillsFuture SG.
We got to talk to about 50 real life 'talents'. It was just about chatting to them about what they want to learn in the future and what they thought about their lives. I thought that was really interesting as most of the time when we deal with talents they are being told what to say.
This was right at the start of the first lockdown in Singapore and we were filming in a time of sudden change. It was genuinely a new challenge and we had no template to work off.
The second thing about it was how to make sure we were not in contact with too many people, but this was a shoot with a lot of people involved in terms of talent!
It was really interesting because even though we had those stresses it was a shoot that was enjoyable because it was genuine conversations.
I have always enjoyed documentaries and the non-fiction side of filming, so it felt a bit like that: just sitting down and having a chat to find out what was going on in peoples' lives.
There was no act to it, and it was so weird because it was a shoot with so many people, but it didn't feel like it. I just wanted to know what was happening with the next person and it was very organic.
It is still the one I go back to and think 'I really enjoyed that'.

---
Read how we've been working towards having a more inclusive culture for women in the Film and Media industry here. Stay tuned for more upcoming features on our wonderful teams!