CREW:
Director: Hopi Allard
DOP: Emile Kelly
Agency ECD: Dario Alburquerque, Munib Hamza
Agency Account Director: Deven Uchil
Agency Snr. Copywriter: Katie Lynch
Executive Producer: Michael Ahmadzadeh
Producer: Chaza Said
Assistant Director: Rory Cavanagh
DIT/ Editor: Damiano Fieramosca
DIT: Pabz Alexander
1st AC: Tony Ibrahim
2nd AC: Khalid Sabah
VTO: Eyup Omer Yucel
Steadicam Operator: Fares Corbani
Underwater Camera Op: Ant Smythe
Underwater Camera Op Assistant: Graham
Key Grip: Christopher Harker
Gaffer: Joseph Riachi
Lighting Best Boy: Vinod Palakkil
Spark: Samir Attia, Gerges Narouz, Abid Husain, Hamed Mohamed
Production Manager: Rine Nahas, Nikita Jaiswal
Production Assistants: Alia Abouraya, Feliscia Xu
Art Director: Ashley Borders
Wardrobe Stylist: Celia
MUA: Sarah-Jane
Talents: Duncan Mais, Izabella, Anna Krotova, Michael, Anna Krava, Irina, Oleksa, Maksim, Huseyn
BTS: Pabz Alexander, Alia Abouraya
Kit: Arri Alexa Mini with Kowa Anamorphic Lens
Locations: Saadiyat Beach Club, Warehouse 421, Zaya Nurai Island Resort
Filmed in Abu Dhabi.

---
A stunning collaboration between Aldar Properties, M&C Saatchi, and ELº Films, the film revolves around the feeling of longing. A man's journey to seek something that eludes him, what was it that draws him back to the ocean? Shot in Abu Dhabi over a span of 2 days under the scorching sun and warm, dusty winds, the film sets out to encourage one to experience a lifestyle inspired by the arts and culture of Abu Dhabi and the beauty of the Saadiyat coastline.

---
Working closely with Director 'Hopi Allard' and DOP 'Emile Kelly', talents 'Duncan' and 'Michael' take in directions for the next scene at the art museum.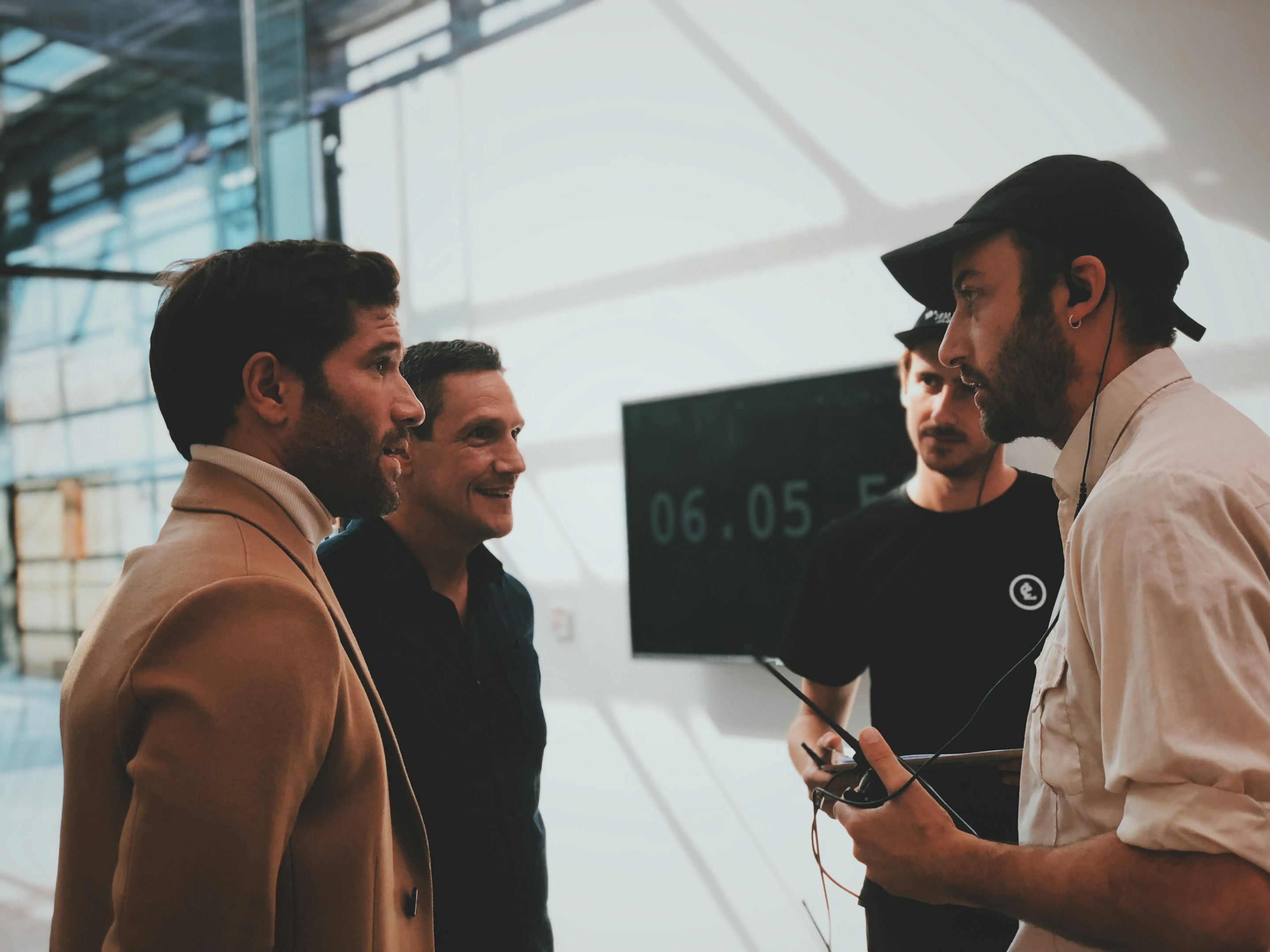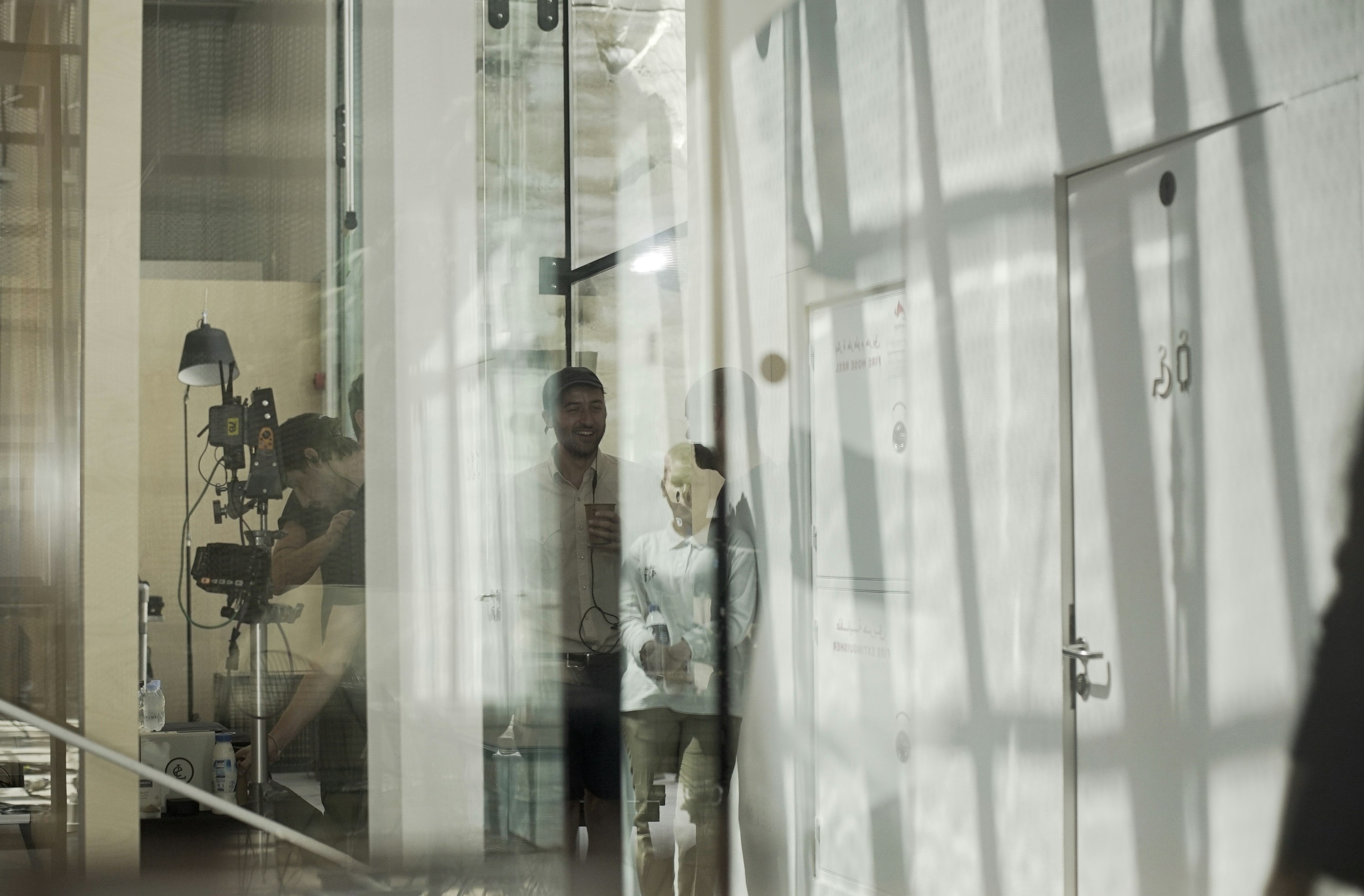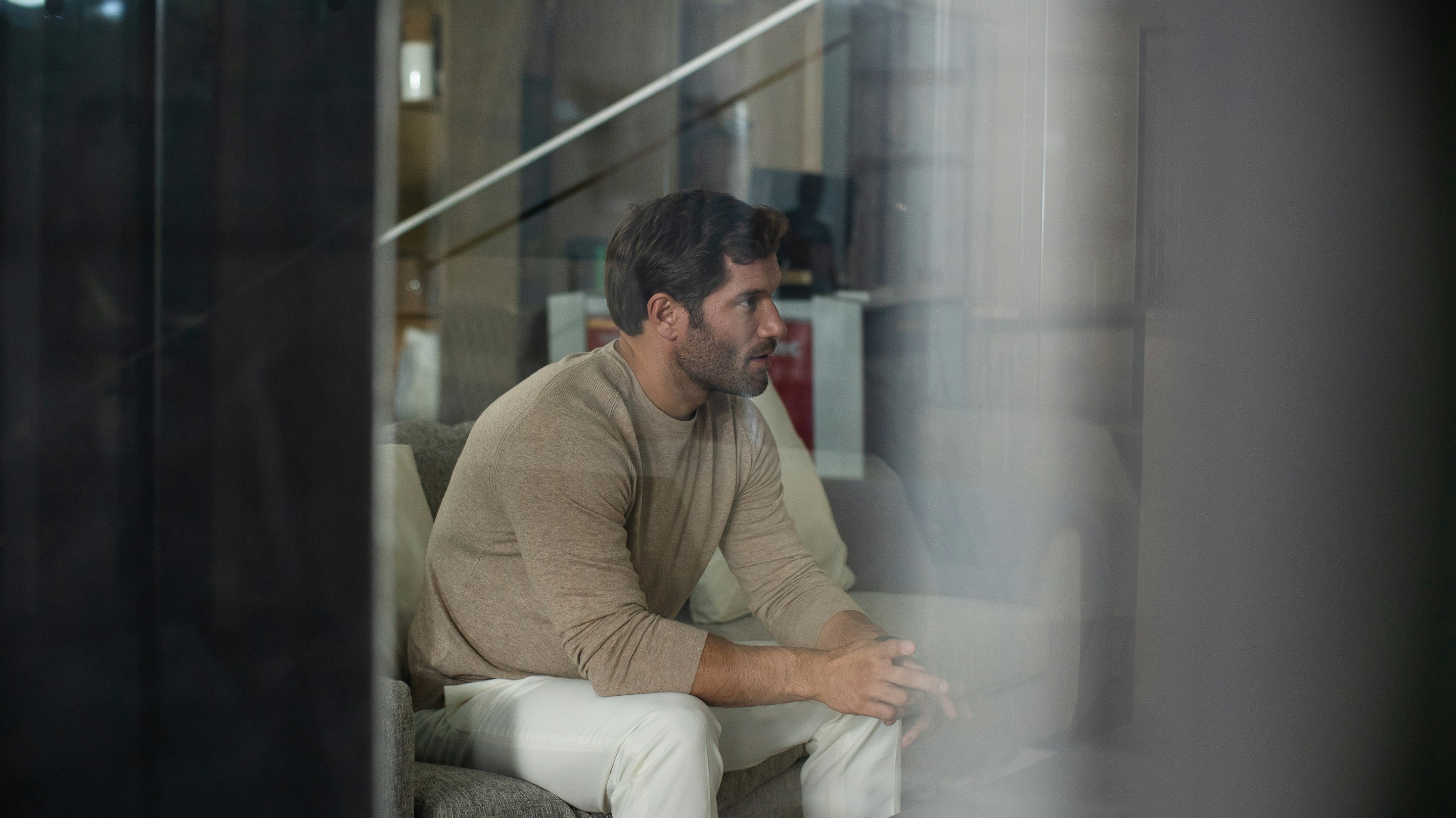 While the white fine sand and tranquil turquoise waters of the Persian Gulf made a fine view from the resort, temperatures soared above 40 degrees celsius, providing the crew a free suntan as they ran around prepping for a scene at the beach.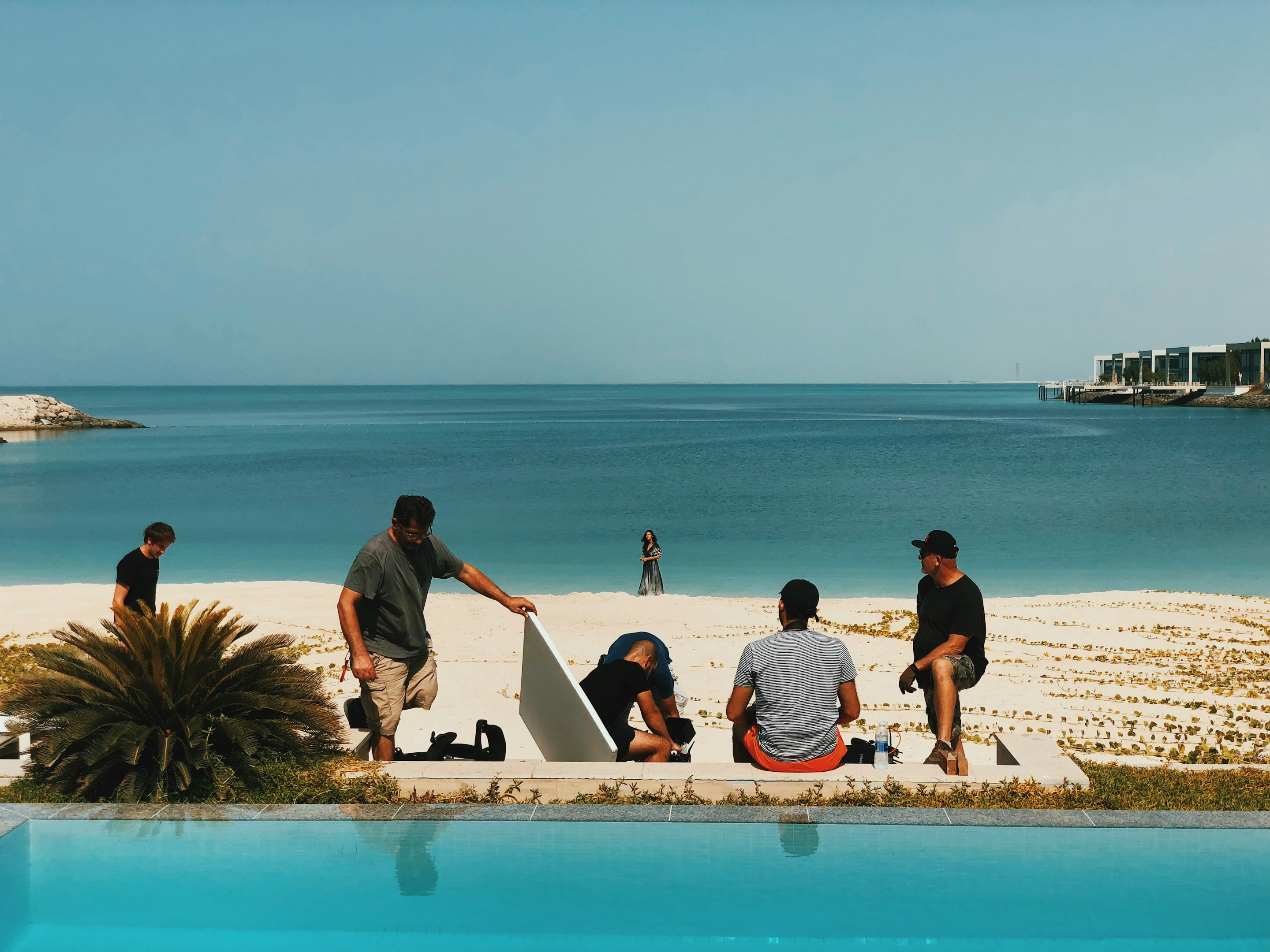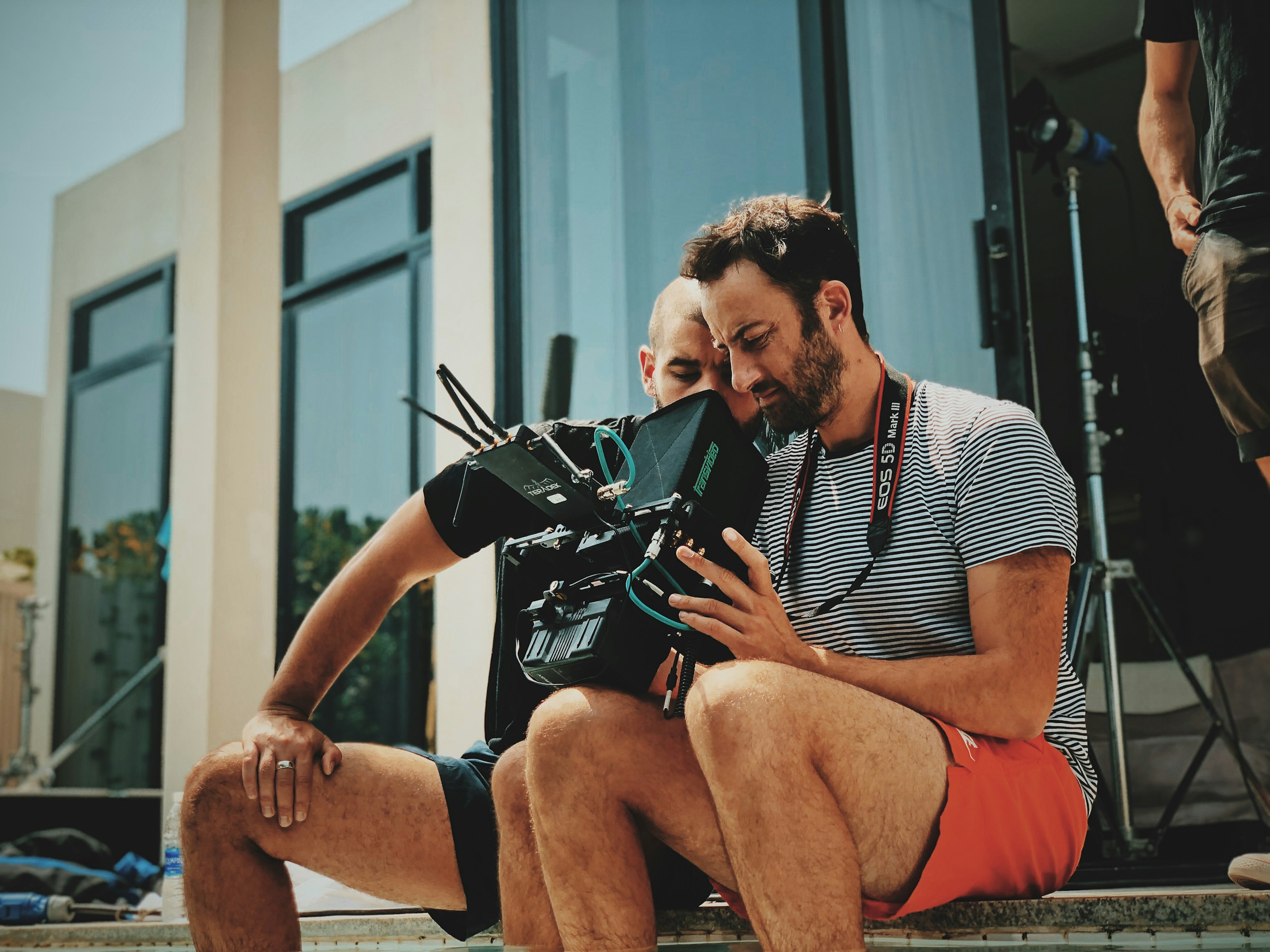 Underwater cam operators 'Anthony Smyth' and 'Graham' all geared up in their scuba equipment while on standby in the blacked out pool.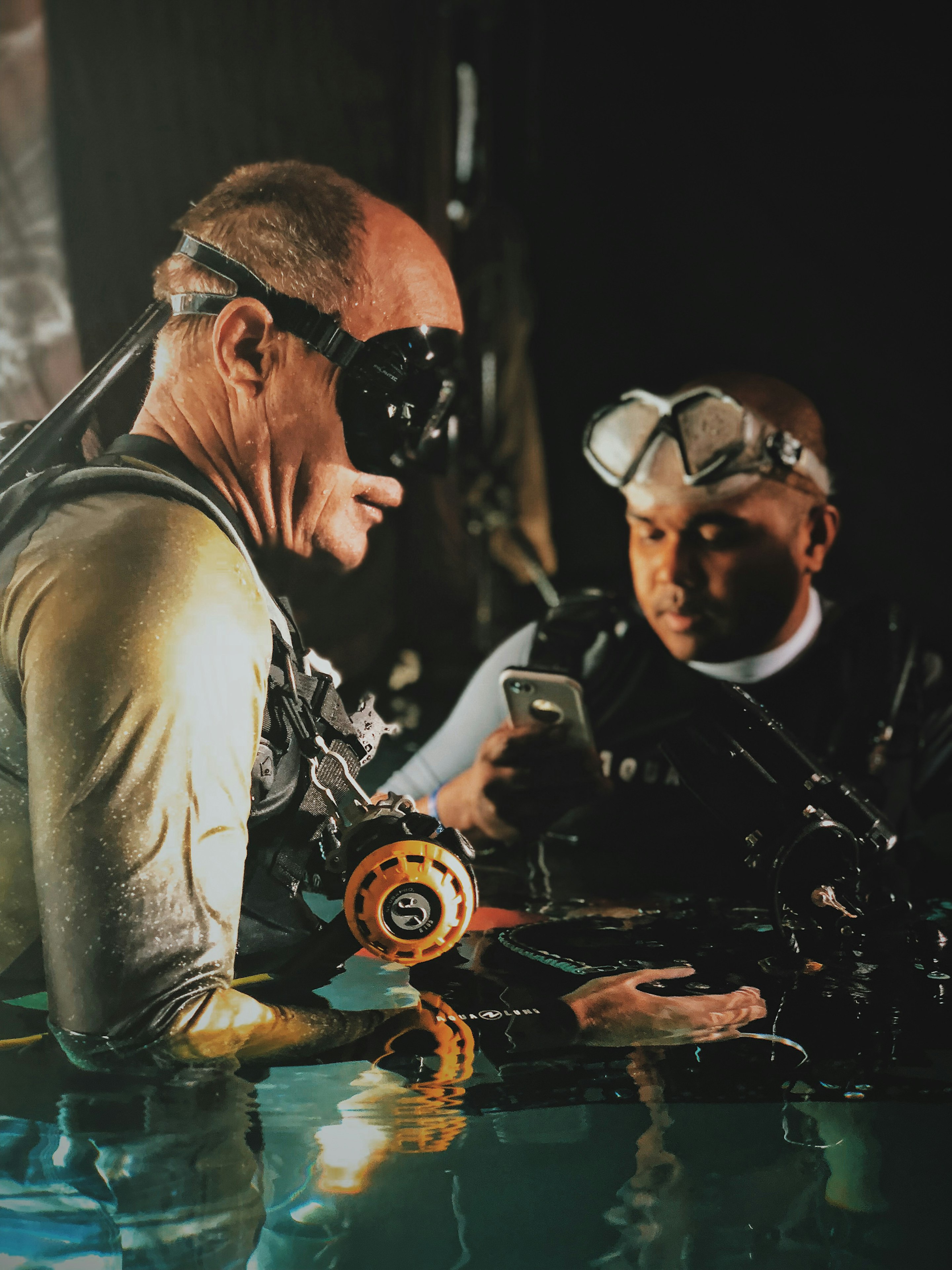 Taking the Arri Mini underwater in its underwater camera housing, the underwater scenes had everyone mesmerised, both clients and crew, as they watched intently from the monitor screen in the room.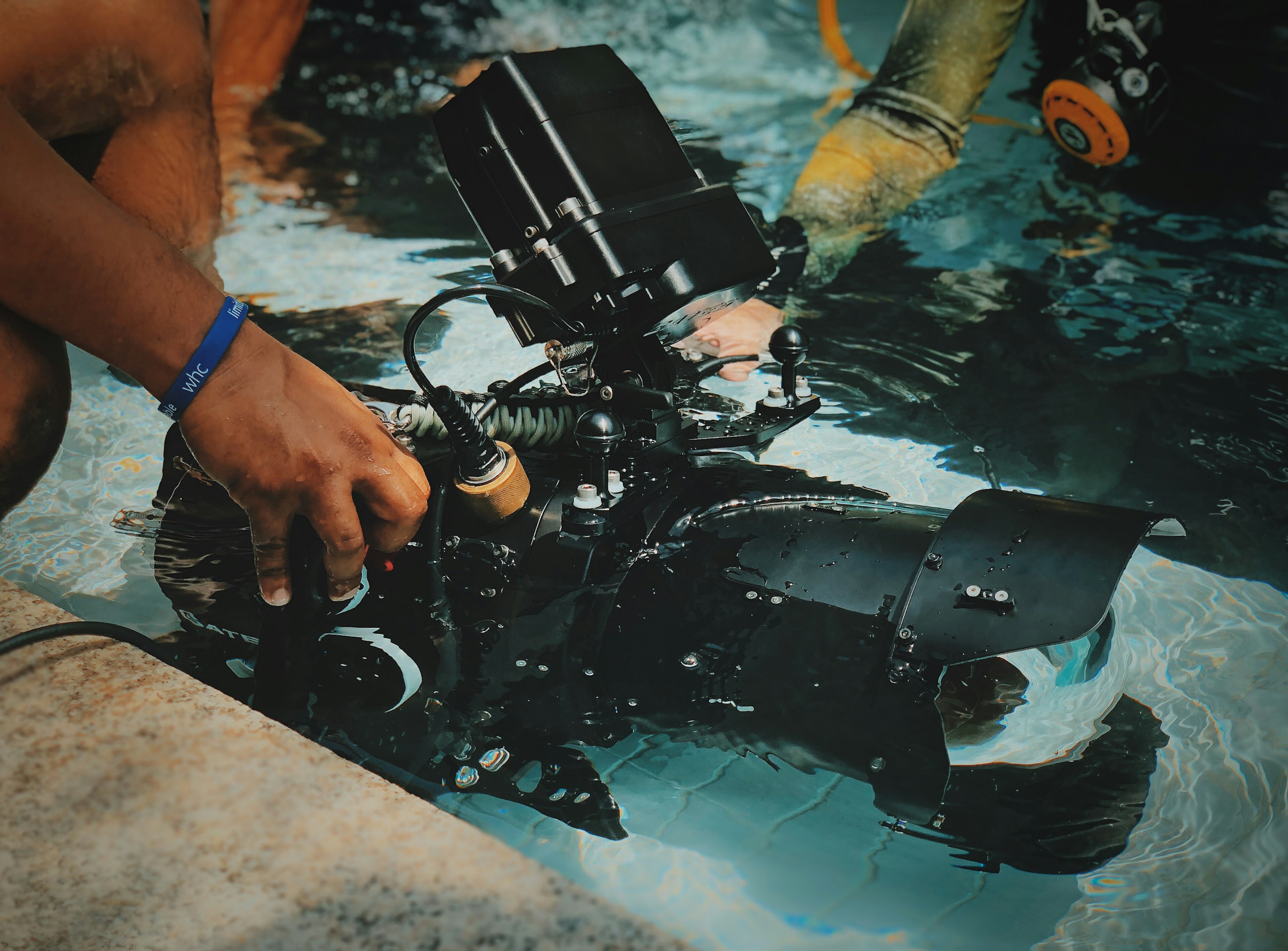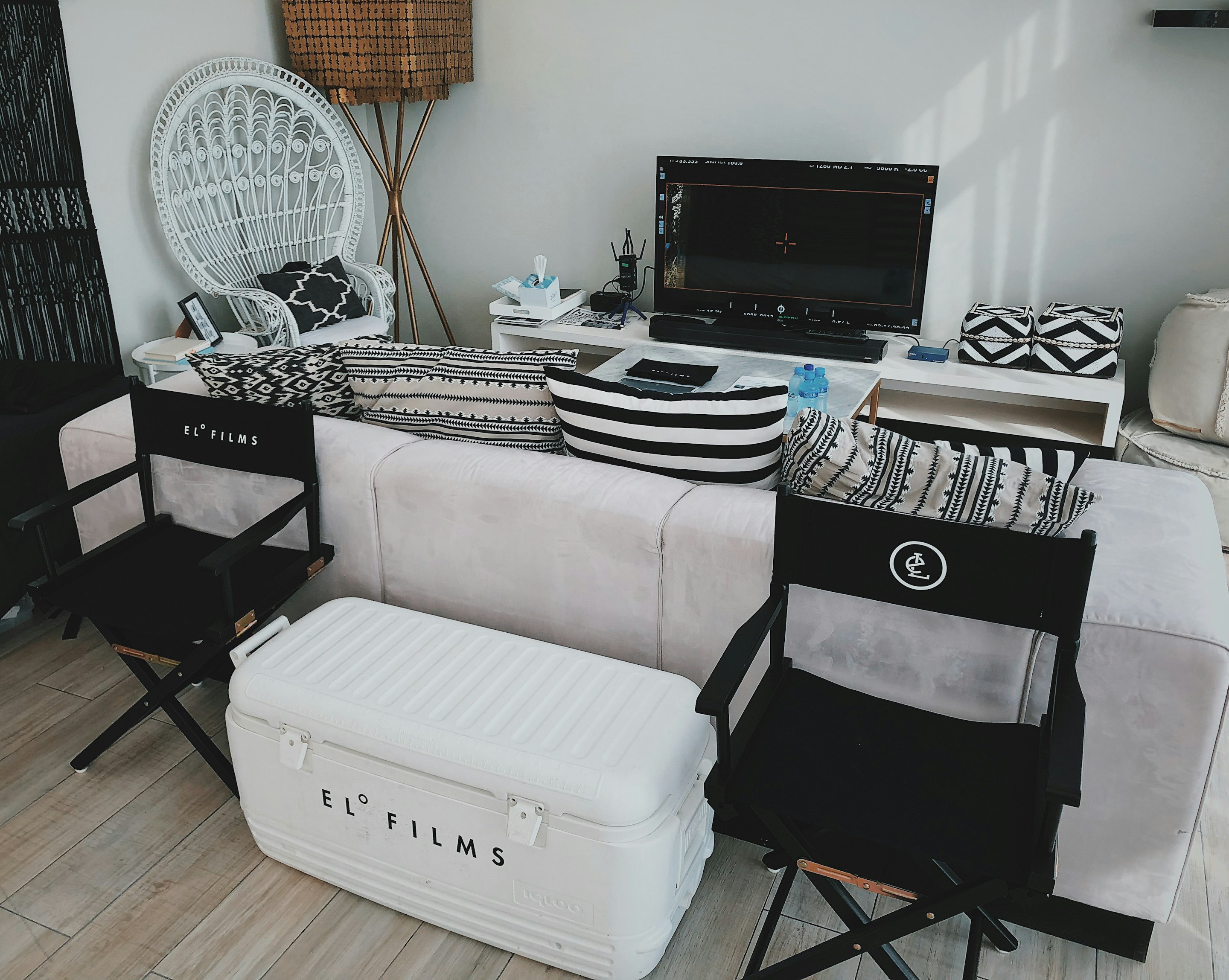 More scenes among the sand dunes. With each step sinking back into the soft sand, it was definitely a challenge for the crew who had to cross multiple sand dunes as they shadowed the talent for the shoot.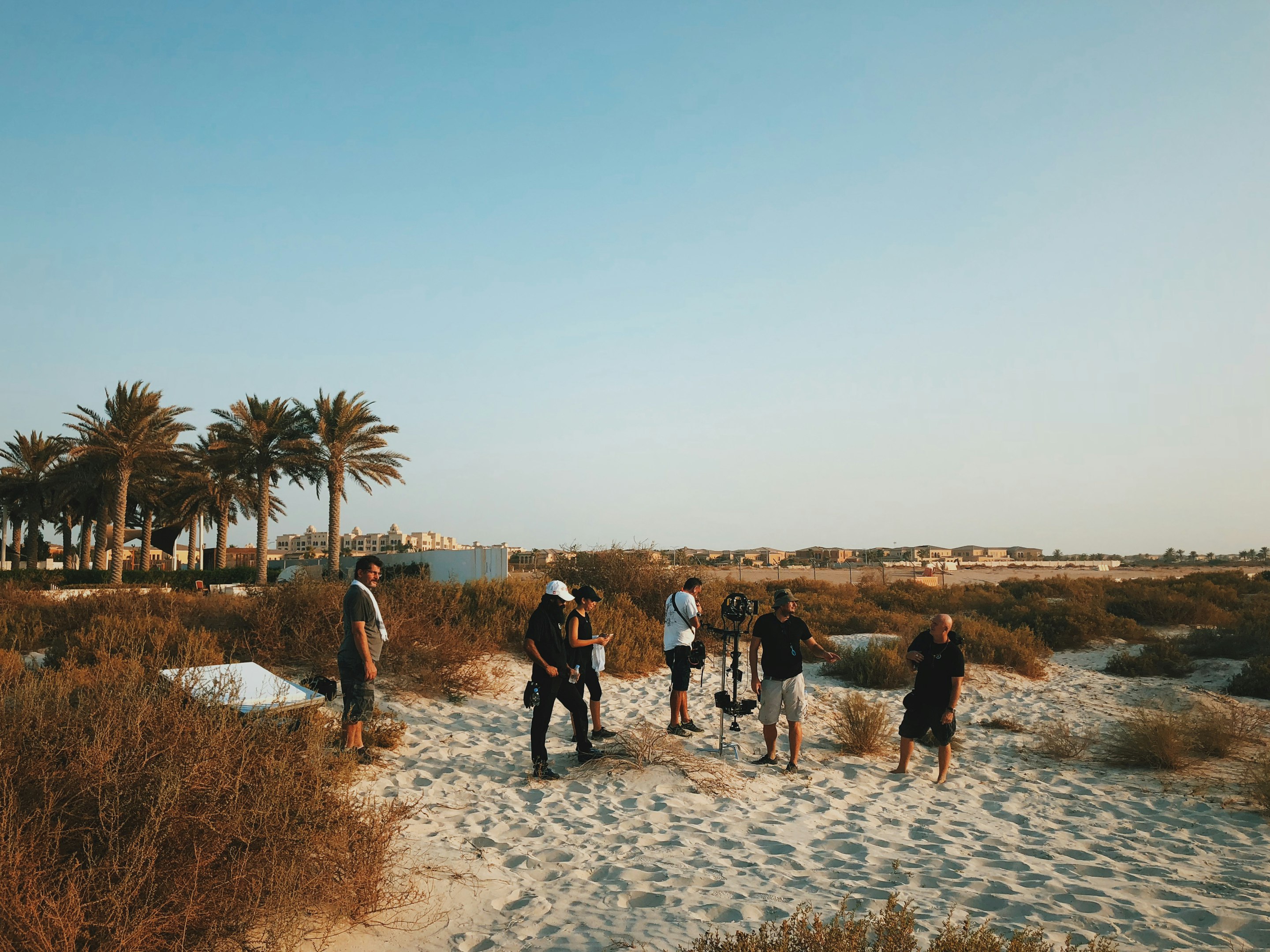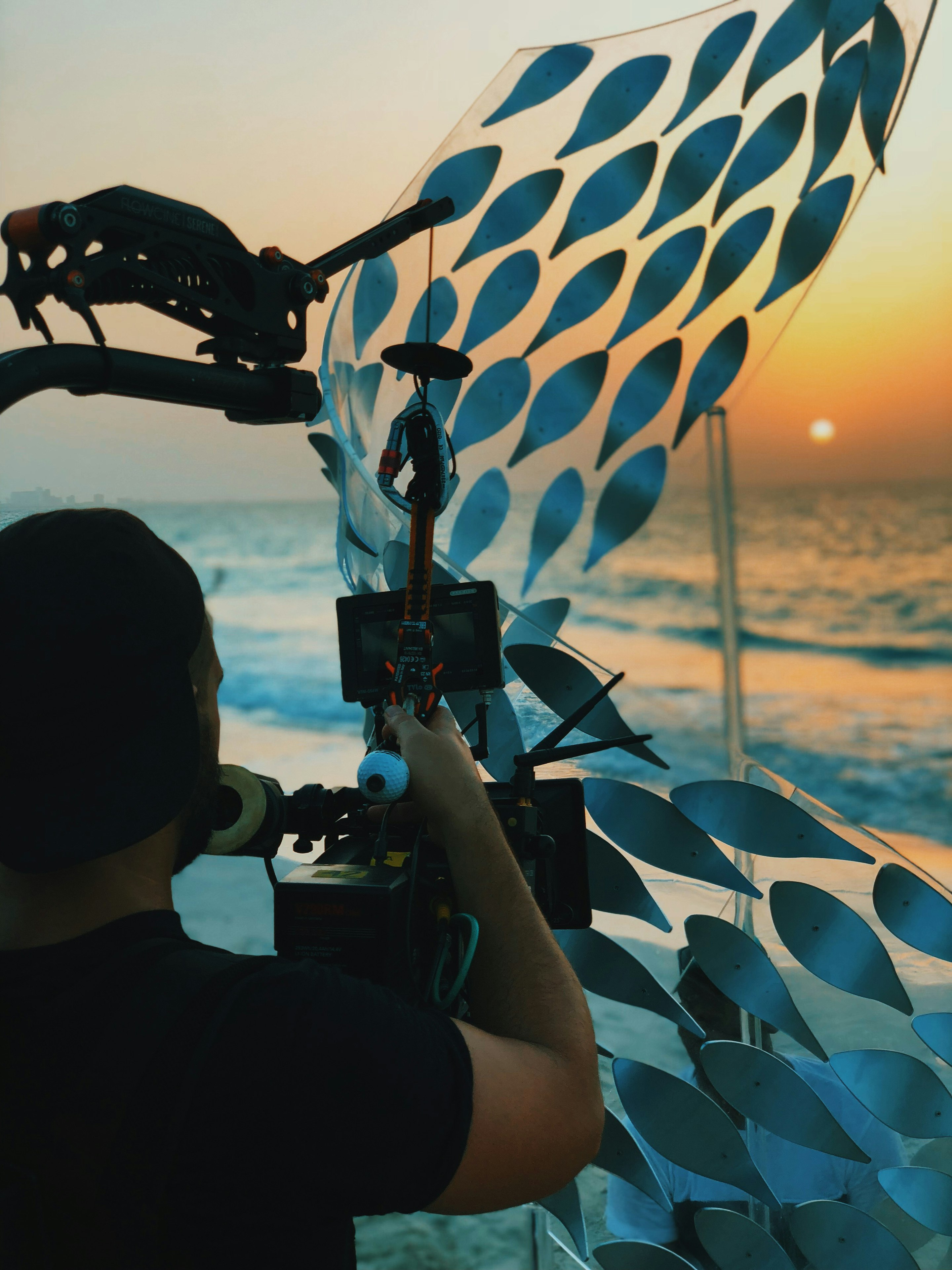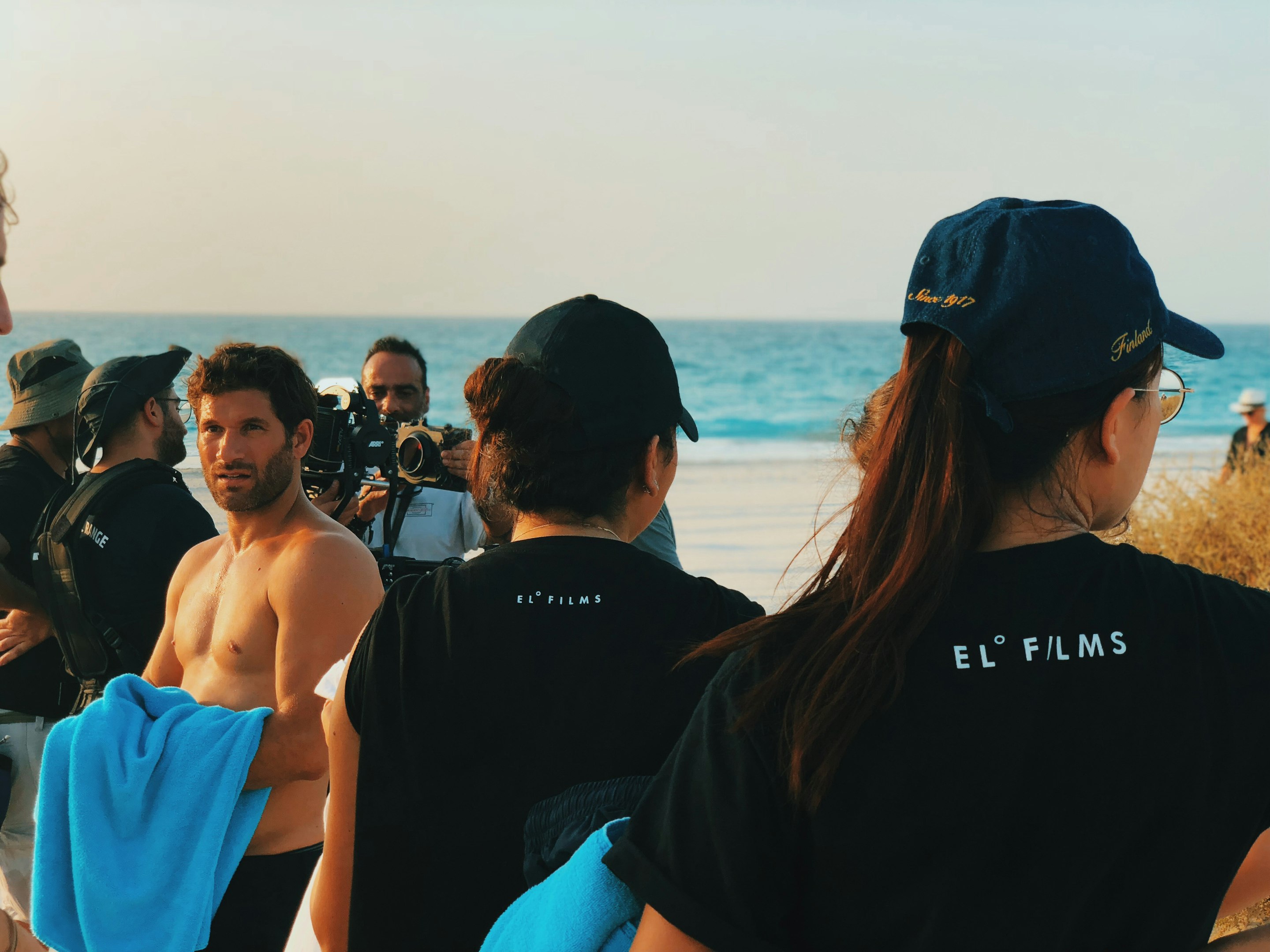 Ending the day with a beautiful sunset view from the Saadiyat coastline.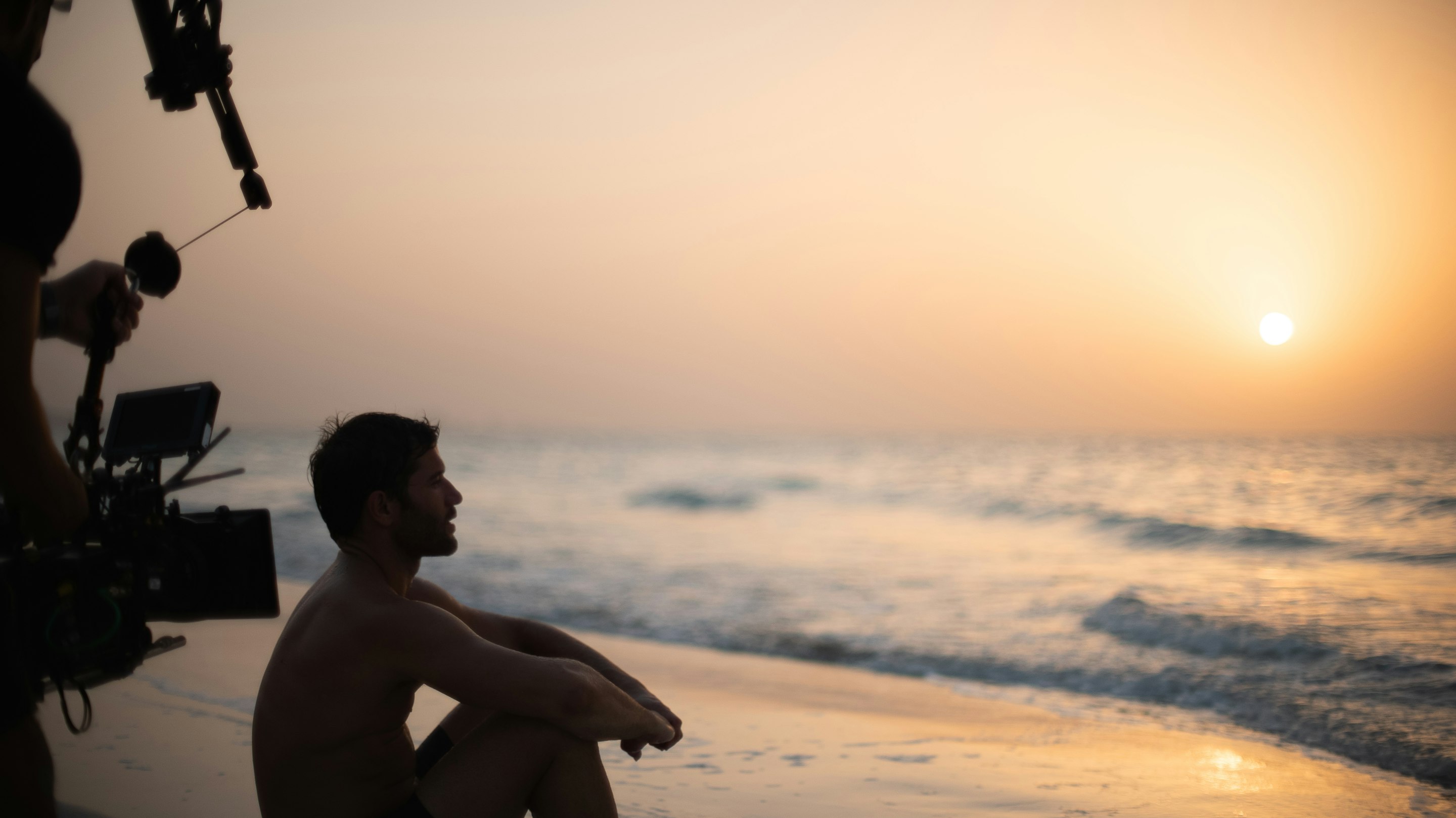 ---