Client | Valorant by Riot Games
Creative Director / Content Manager MENA: Anas Al Hakim
Head of Marketing MENA: Karim Hachani
Copywriter: Zeinab Alayan
Crew |
Director: Damiano Fieramosca
DOP: Jad Saabi
Executive Producer: Michael Ahmadzadeh
Senior Producer: Chaza Said
Assistant Director: Chady Asfour
Production Manager: Alia Abouraya
Production Coordinator: Layal Mooti
Production Assistant / Casting Director: Zina Al-Askari
Production Runner / BTS: Rudina El Dokani, Abdullah Yassin
1st AC: Tony Ibrahim
2nd AC / VTO: Marko Knezvic
VTO: Raymond Mouriss
DIT / Editor / BTS: Mariam Gabunia
Gaffer: Joseph Riachi
Lighting Best Boy: Emad Attia
Key Grip: Bojan Tomic
Grip Spark: Mohammed Sajjad
Sparks: Saqab Rafaqat, Mohsen Ahmed, Hamza Meer
Sound Recordist: Simon Charles
Wardrobe Stylist: Tina Choie
Hair & MU Artist: Sophie Leach
Art Director: Maria Fontela
Props Master: Ilya Zykov
Art Assistant: Imran Mehrdin
Location Manager: Ruchir Tandon
Unit Manager: Saman Kelum
Unit Assistant: Mohamad Ilham
Talents: Mohammad Kasia, Eman Helmi, Nadeem Dweik, Akram Mohammed, Assyl Yacine, Eman, Mohammed Al Omar, Suhaib Alises, Ali Mokhtar, Karim Kriman, Ahmed Maher, Ayaat, Keith Dallison, Nilofar, Bisher Mahfouz, Farida, Nariman Elnaggar, Salma Ammar, Evan Lynch, Zurab Gabunia, Jawaher Abdullah, Ali Yaqub, Nikam W., Rakan
Filmed in Dubai
---
Shot in Dubai, we collaborated closely with Valorant UA Ads by Riot Games to produce four short, light comedic pieces. Our Dubai Team was given the trust and opportunity to deconstruct the brief and conceptualise the direction of the films. Being our second project with Riot Games and having built a progressive relationship with them, everything went smoothly with prolific contributions from both sides. Despite a small crew and working through a tight schedule, our Dubai Team had an amazing time on set.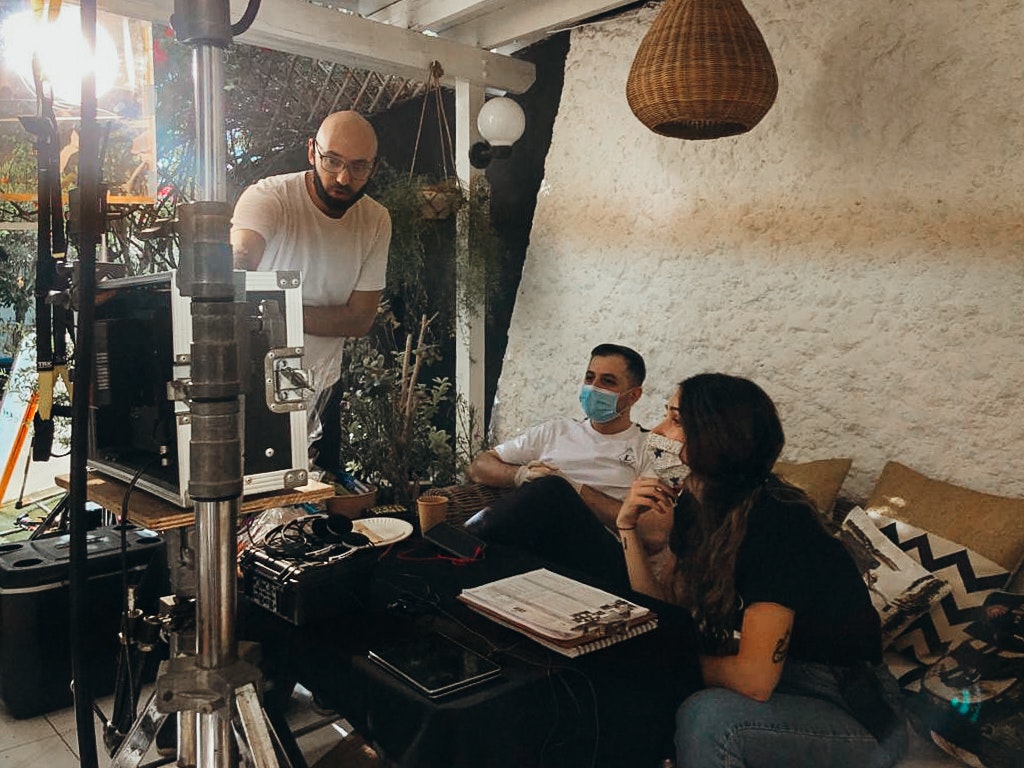 Above: Director Damiano Fieramosca (left), Riot Games' MENA Content Manager Anas Al Hakim (middle), Senior Producer Chaza Said (right)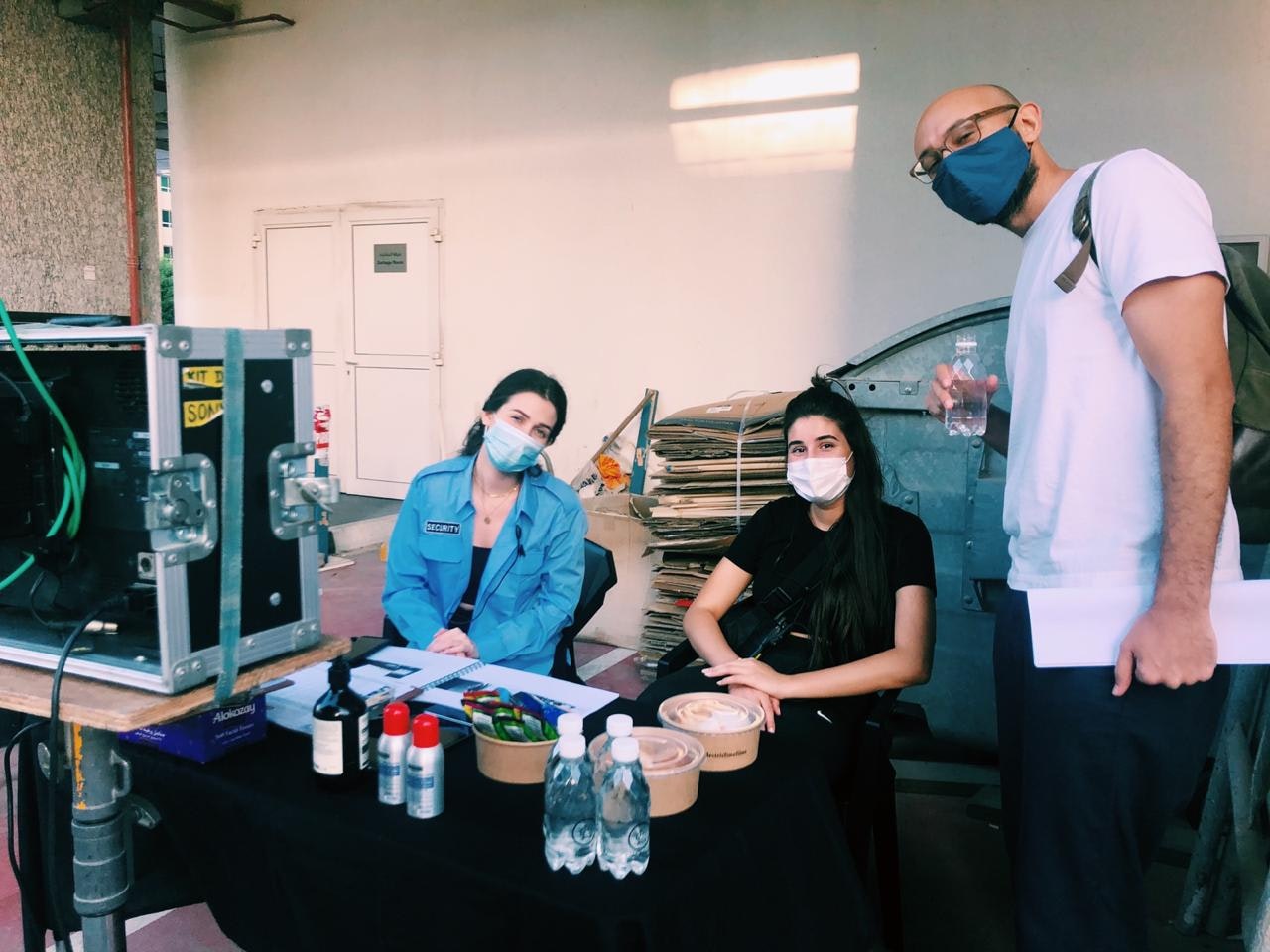 Above: Senior Producer Chaza Said (left), Production Assistant Layal Mooti (middle), Director Damiano Fieramosca (right)

As part of a larger campaign launch in the Arab, it was key to fashion tones that encompasses the region in every aspect of the film. For that purpose, as well as to elevate the quality and value of production, great attention was put on the varied cast, wardrobe, locations and set design.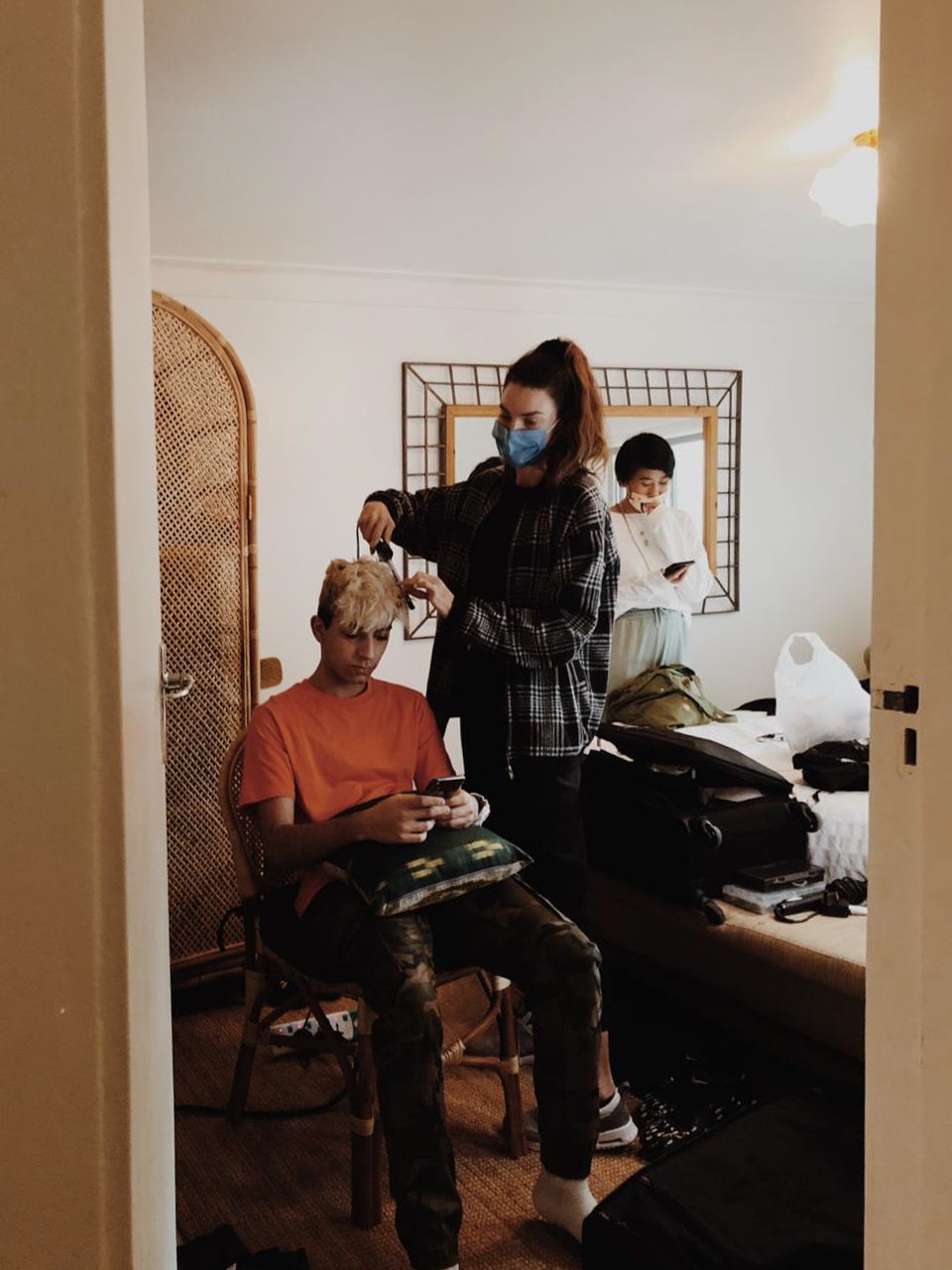 Above: Talent Mohammad Kasia (left), Hair & MU Artist Sophie Leach (middle), Wardrobe Stylist Tina Choie (middle right)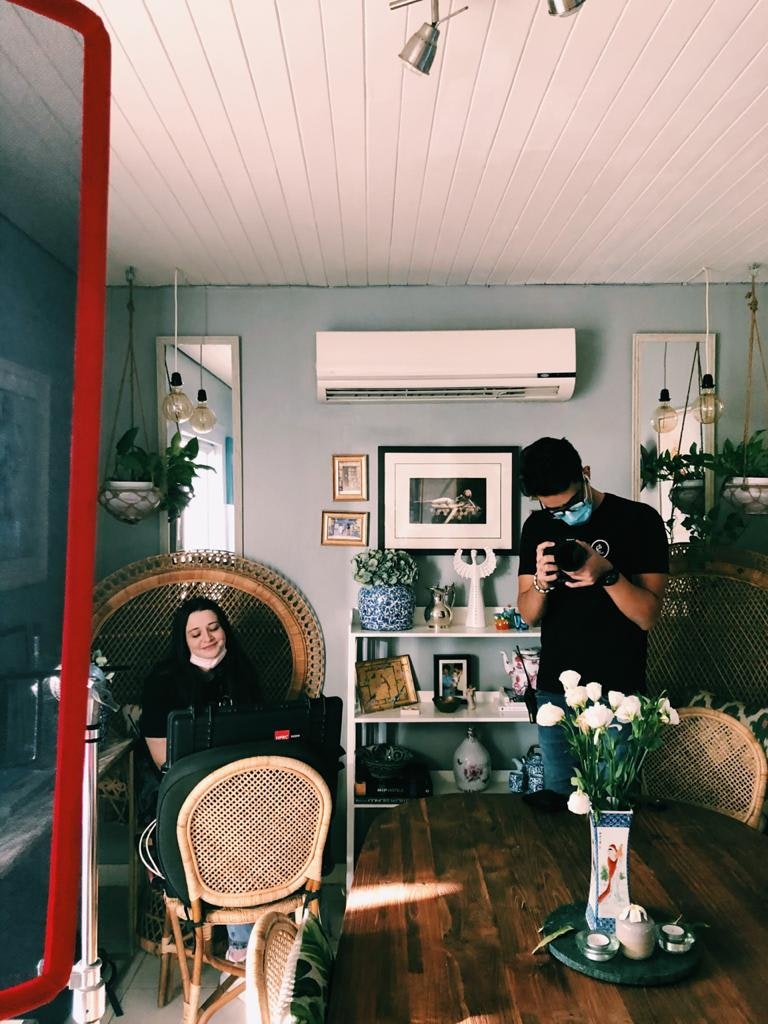 Above: DIT / Editor / BTS Mariam Gabunia (left), Production Runner / BTS: Abdullah Yassin (right)

Targeted at Valorant aficionados, the humour in each script is executed in a witty and subtle way. The simplicity in each film leaves room for exploration and creativity in both aesthetics and performance. Each characteristic film features a specific agent in the game and their abilities, with touches of colours linking the agents to respective characters. Set in relatable day-to-day environments, these pieces show that anyone can be a Valorant enthusiast: an Arab teenage gamer at home, a businessman in a modern office, a security guard on the job, a young Arab girl rushing to rehearsal.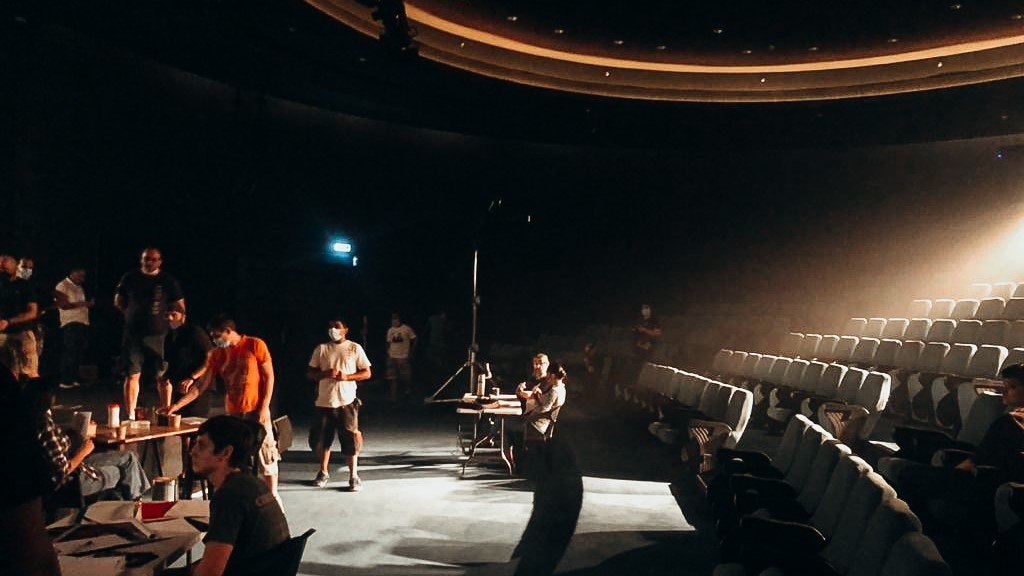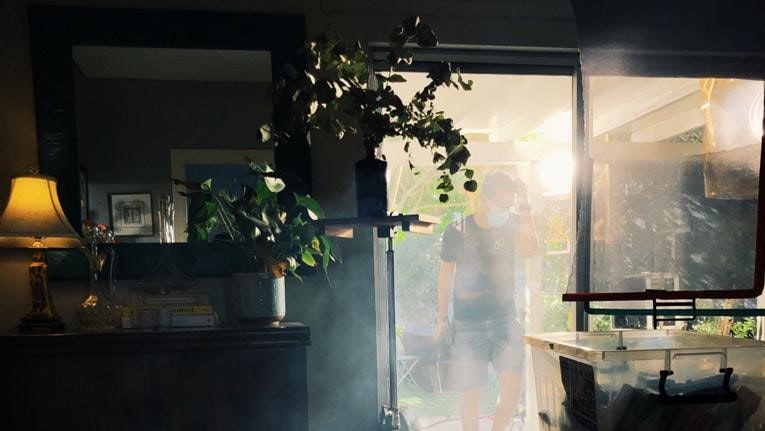 The films' cinematography relies more on how the shots were framed and composed towards a light-hearted and cinematic look. To achieve high-end quality visuals, Director Damiano Fieramosca worked collectively with the talented Dubai-based DOP Jad Saabi on the film tones and in creating a pleasantly distinctive look in each scene without complicated and excessive setups.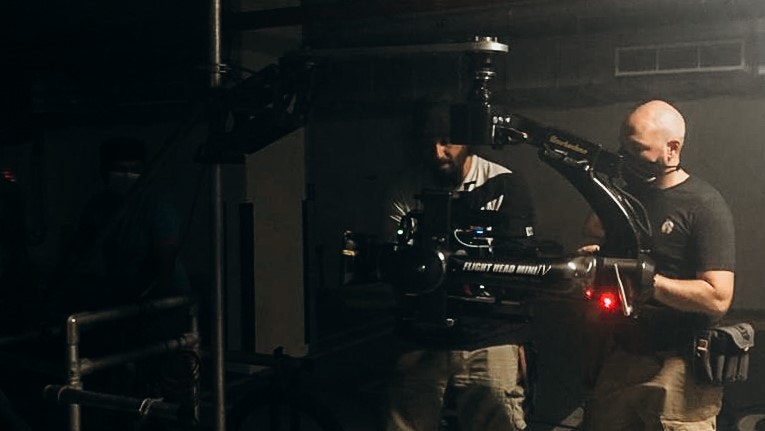 Above: Key Grip Bojan Tomic (middle right), 2nd AC / VTO Marko Knezvic (right)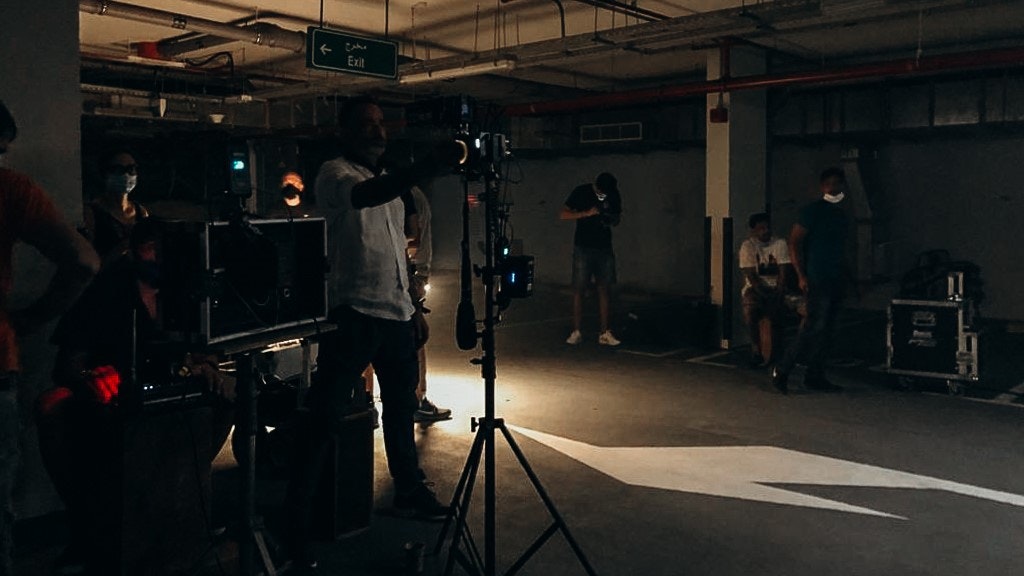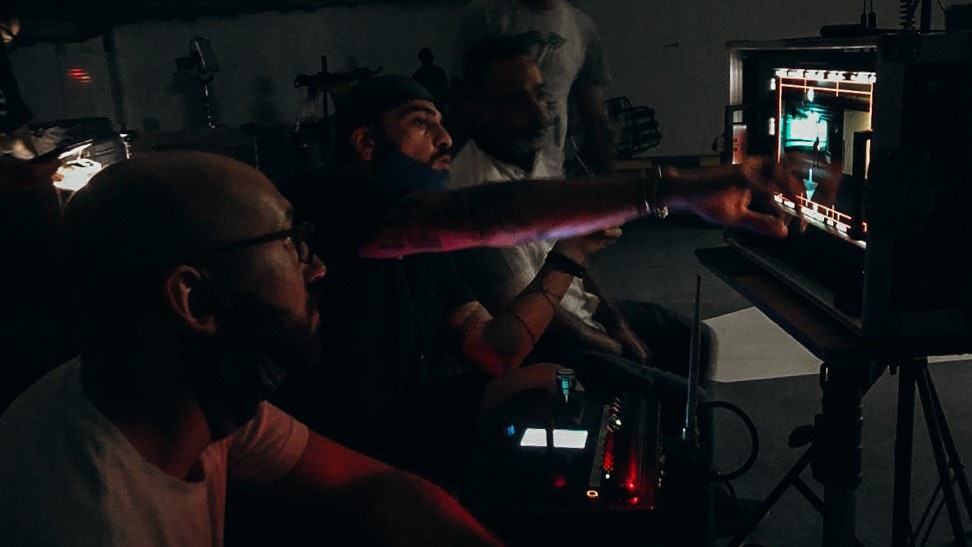 Above: Director Damiano Fieramosca (left), DOP Jad Saabi (middle left), 1st AC Tony Ibrahim (middle right)

Director Fieramosca: "Jad is one of the best up and coming DOP in the region, and it has been a true pleasure collaborating with him. At every stage of the project, our relationship grew and evolved and it showed on set as well as in the final output. Hopefully, this is only one of many future projects we embark on together."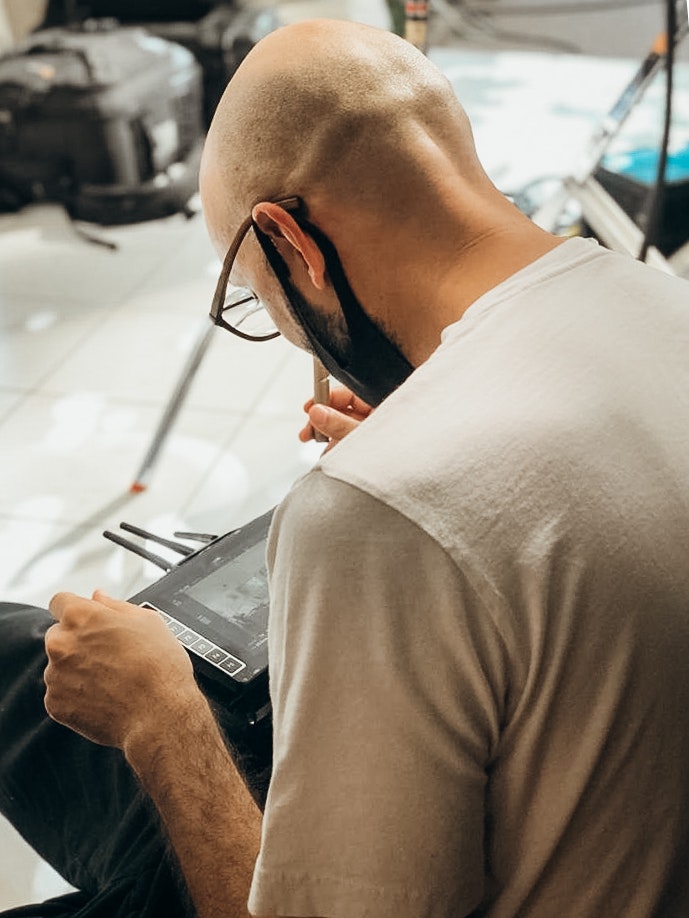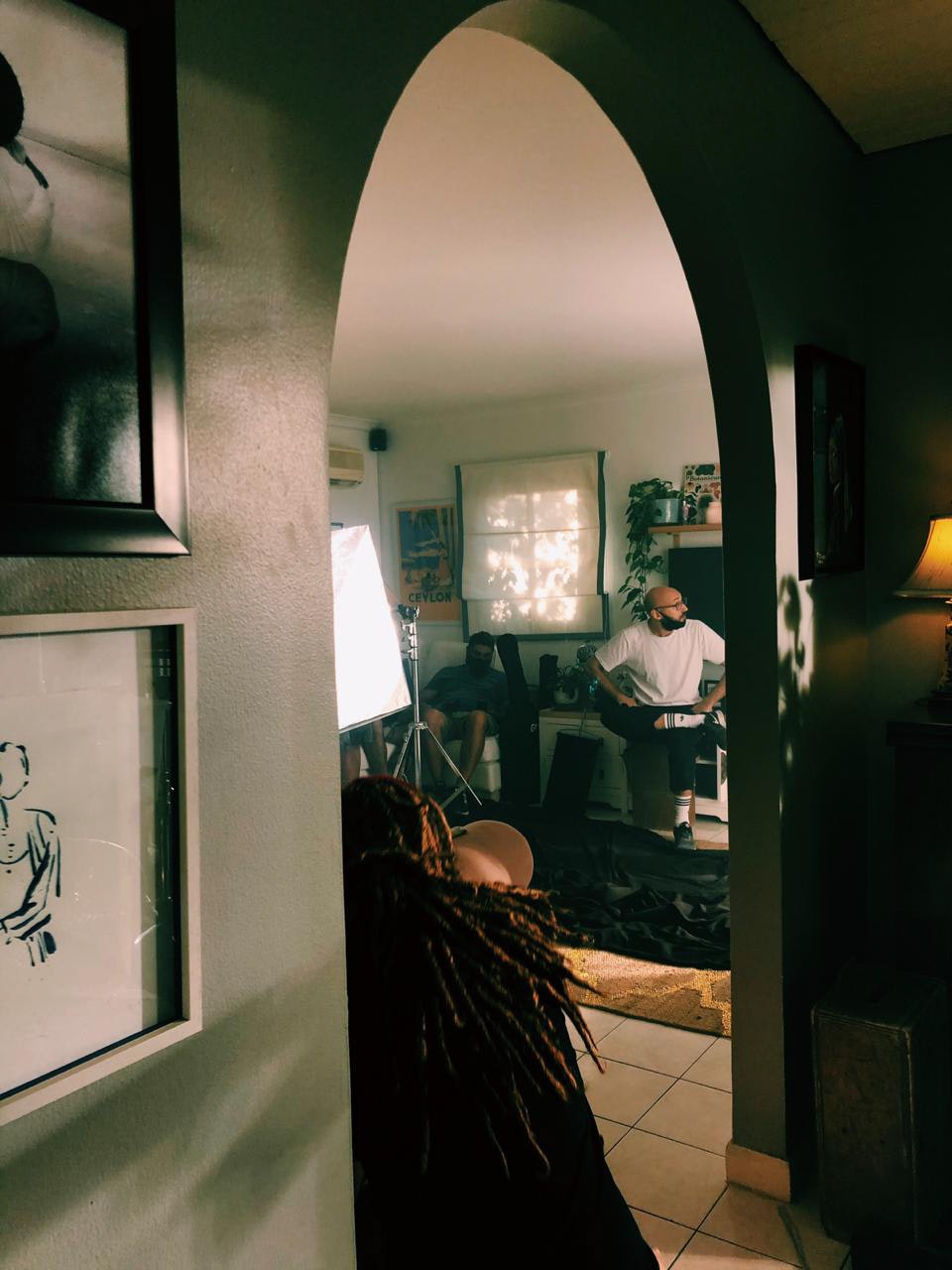 As a growing team and crew — consisting of incredibly adept individuals — we're eager to continue working with new talents, provide great opportunities for them, and create quality films infused with diverse outlooks and textures in cinematography styles.
---
Watch all four films here.

Check out our past project with Riot Games here: LOL 'Nexus' film and BTS.