Introducing our first collaborative electriclimefilms Team Production and Remote Film, produced in partnership with M&C Saatchi for Pizza Hut - a slice of content to celebrate the spirit and community of Ramadan, because social distancing brings us closer than ever.


Words and Case Study by Damiano Fieramosca

Production is not easy. Everyone in the Filmmaking Industry will tell you so. In a way, every project can be summarised like this: here is what we want to do, these are the problems we have to solve, now how do we do that? Interestingly enough, this formula is true regardless of the role one plays; producers have their problems to solve, creatives have different problems to solve, directors and DOPs deal with their own headaches, and so do grips, gaffers, and the rest of the crew too! So in this light, trying to coordinate a remote shoot where every single person involved is sitting in their own house, instead of being on set together, is really just another day at the office for us.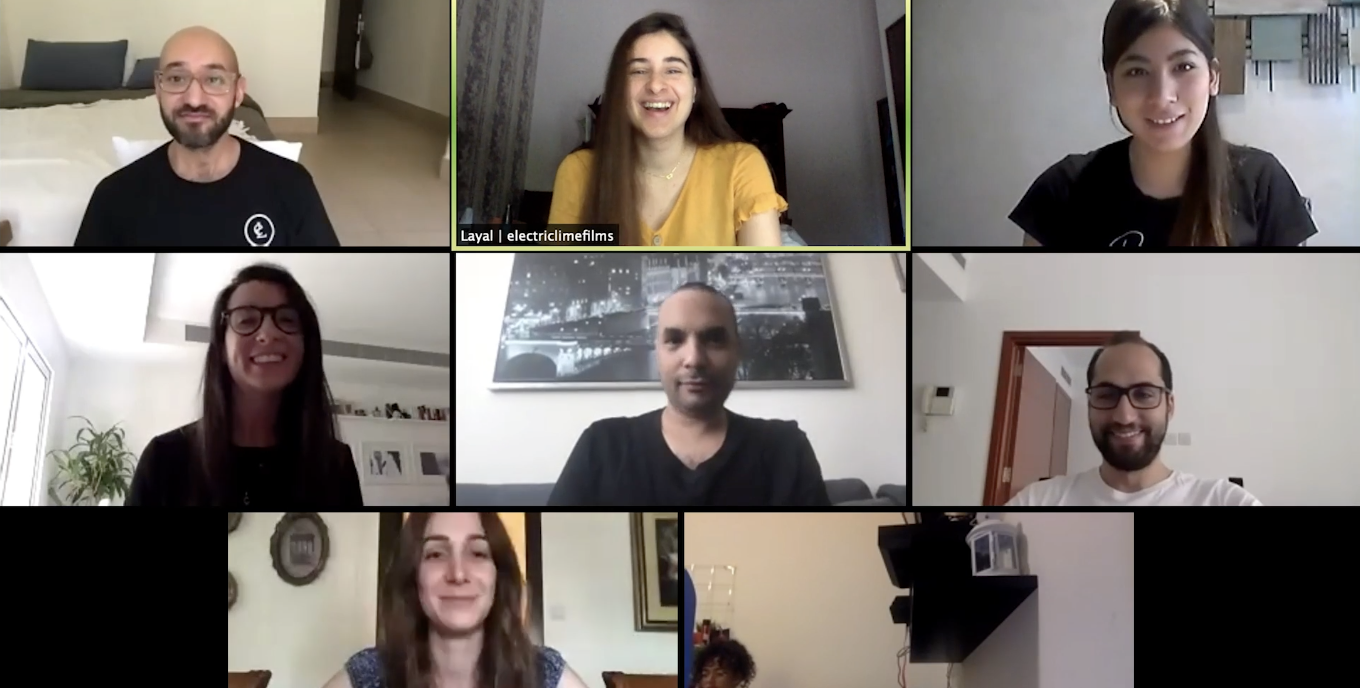 Make no mistake, the COVID-19 pandemic is a disaster and we all hope it won't last much longer, however, it's a lucky thing that it happened in 2020. Nowadays, we are more connected that ever and working from home proves to be, in some cases, a fairly smooth transition thanks to texts, emails, FaceTime, Zoom calls, and so on. But up until a few weeks ago, in the case of production, which revolves around crowded sets to happen, it was destined to a sudden halt... nah, no thanks, we said.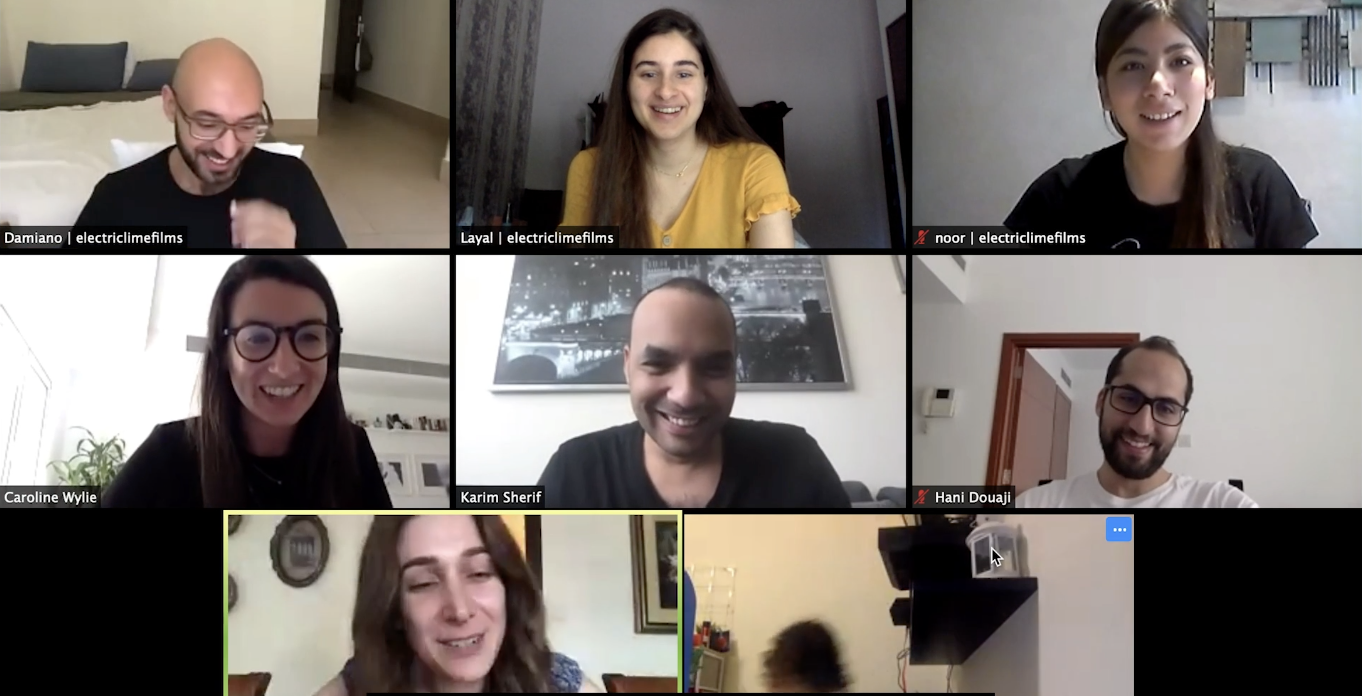 Humans are resourceful, we are able to adapt very well to any situation, given a little time. And this is exactly what happened: we decided to look at the whole situation simply as another problem to solve. The biggest obstacle is always staying creative and how to get out of the box we've been put in. And more often then not the antidote is collaboration.

Thanks to a joint effort between electriclimefilms and M&C Saatchi we were able to produce our first piece of remote Ramadan content for Pizza Hut and all it took was some good ideas and the patience and will to test and coordinate our moves, visually. It certainly was challenging but then again, what project is not challenging? In a way it brought to the surface a sense of collaboration and team work that went beyond what you'd normally expect. We were able to quickly set up a group video call anytime something needed a collective discussion, without the necessity to find a slot available in everyone's schedule.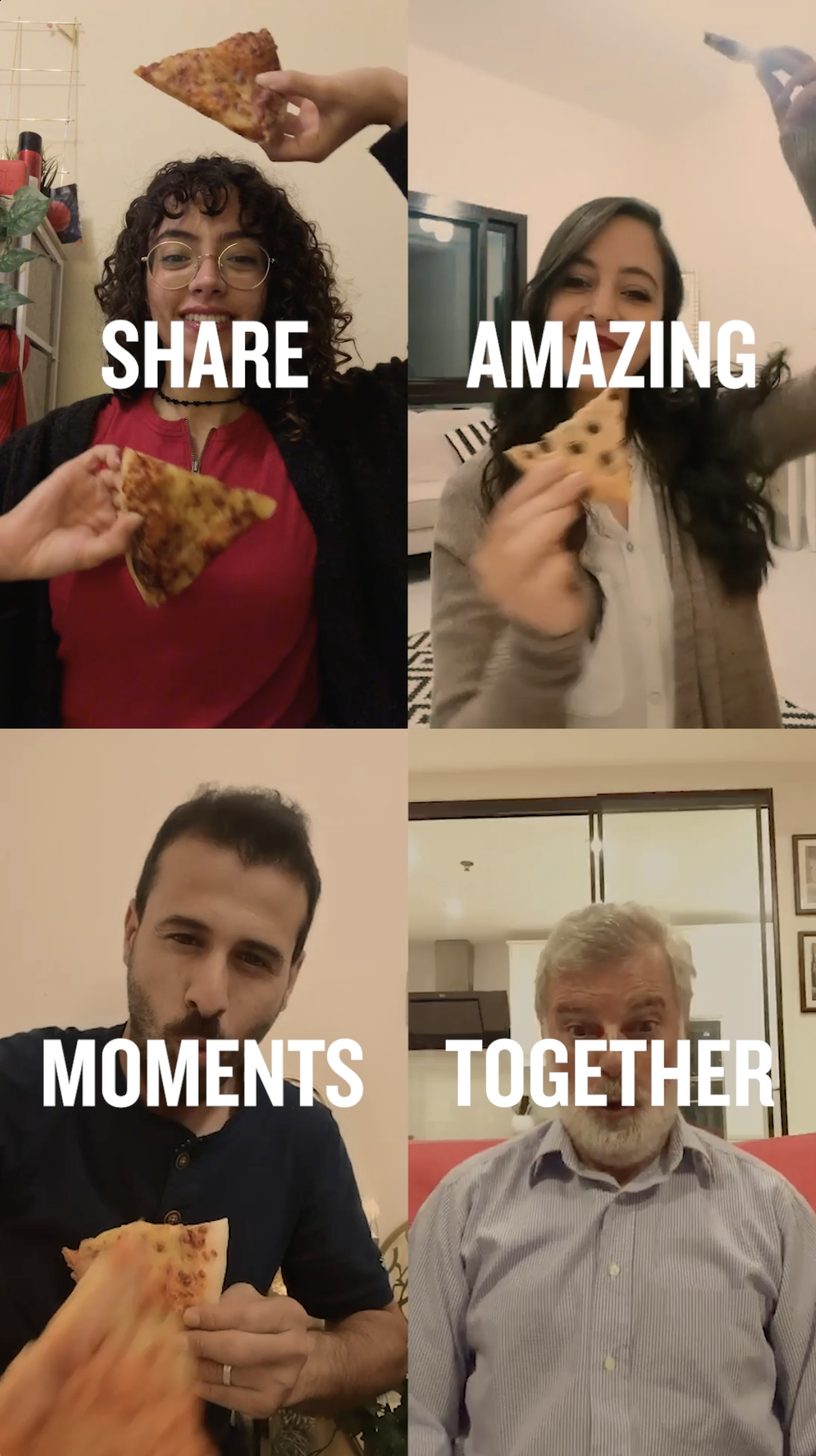 It was an overall fantastic experience, it came with a lot of fun, and despite the initial uncertainties, we'd definitely call it a success. More so, it was a gateway project for us that brought another level of confidence to the team, and opened many new opportunities we couldn't really see before this. Chief among them was that it led to our next, and first, international remote shoot, an incoming project that sees the UAE, Egypt and Australia all involved in the creation of a Dubai-born film. Keep a lookout for what we've been working on or signup for our newsletter to stay up to date on our latest projects.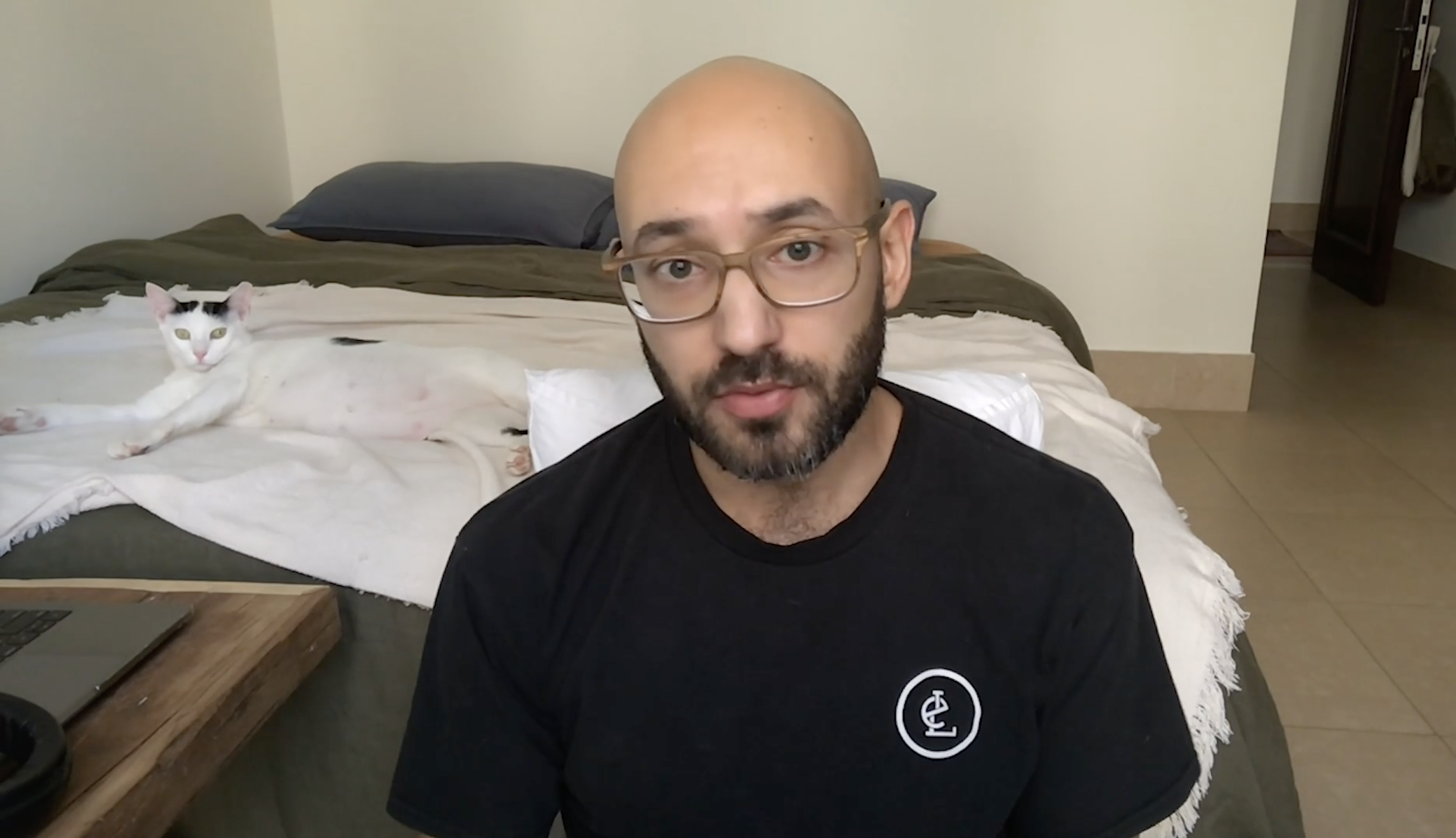 ---
Client: Pizza Hut
Agency: M&C Saatchi
Account Manager: Caroline Wylie
Group Creative Director: Karim Sherif
Creative Director: Ben Lees
Art Director: Hani Douaji
Managing Director: Natalie Cooke
Remote Film Production Team: Damiano Fieramosca, Chaza Said, Layal Mooti, Alia Abouraya, Noor Adbelhalim, Mariam Gabunia
Post-Production: Damiano Fieramosca
---