CREW:
Director Duo: Damiano Fieramosca & Pabz Alexander
DOP: Tom Welsh
Agency: DDB
Senior Art Director: Motaz Albunai
Associate Creative Director: Katrina Petrenko
Business Director: Amr Hilmy
Head of TV Production: Ashish Varghese
Arabic Copywriter: Maya Sfeir
Account Executive: Dana Malek
Client: Porsche
Executive Producer: Michael Ahmadzadeh
Senior Producer: Chaza Said
Assistant Director: Rory Cavanagh
Production Managers: Alia Abouraya, Rine-Dala Nahas
Production Assistant: Rand Al-Hadethi + Abdelrahman Al Kobari
Equipment Rental: Gamma Engineering
Steadicam Operator: Tom Lebaric
1st AC: Roger Schram
2nd AC: Luis Grolez
VTO: Jad Safadi
Sound Recordist: Simon Charles
Gaffer: Joseph Riyachi
Spark / Driver: Emad Attia, Saqab Ali Rafaqat, Muhammad Zaheer
Spark: Meer Hamza, Tahir Shahzad, Zubair
Key Grip: Michael Klam
Best Boy Grip: Jeffrey Muli
Precision Driver: Rudoplhe Saleh
Driver: Junaid Rasool, Stephen Adejoh
Porsche Precision Driver: Ron Oakley
Props Master: Max Molchanov
Art Assistant: Alex, Ali
Car Detailer: Mikey
Wardrobe: Micaela Cigala
Hair & Makeup Artist: Kat Allen
Editor: Damiano Fieramosca, Pabz Alexander
DIT / BTS: Barney
Colorgrading: ELº Films
Kit: Arri Alexa Mini + Cooke Anamorphic lens.
Filmed in Dubai, UAE.

---
Following a successful collaboration, DDB and Electric Lime Films join together once again to produce the Ramadan Porsche film. Pushing commercialism aside, Director Duo Damiano Fieramosca + Pabz Alexander take their audience on a sentimental journey through the humble lives of our characters as they come together for an early Ramadan gathering. "Home" is not only about Porsche, it's about traditions that Porsche believes in.
---
Team shooting in the modern Meydan Villas.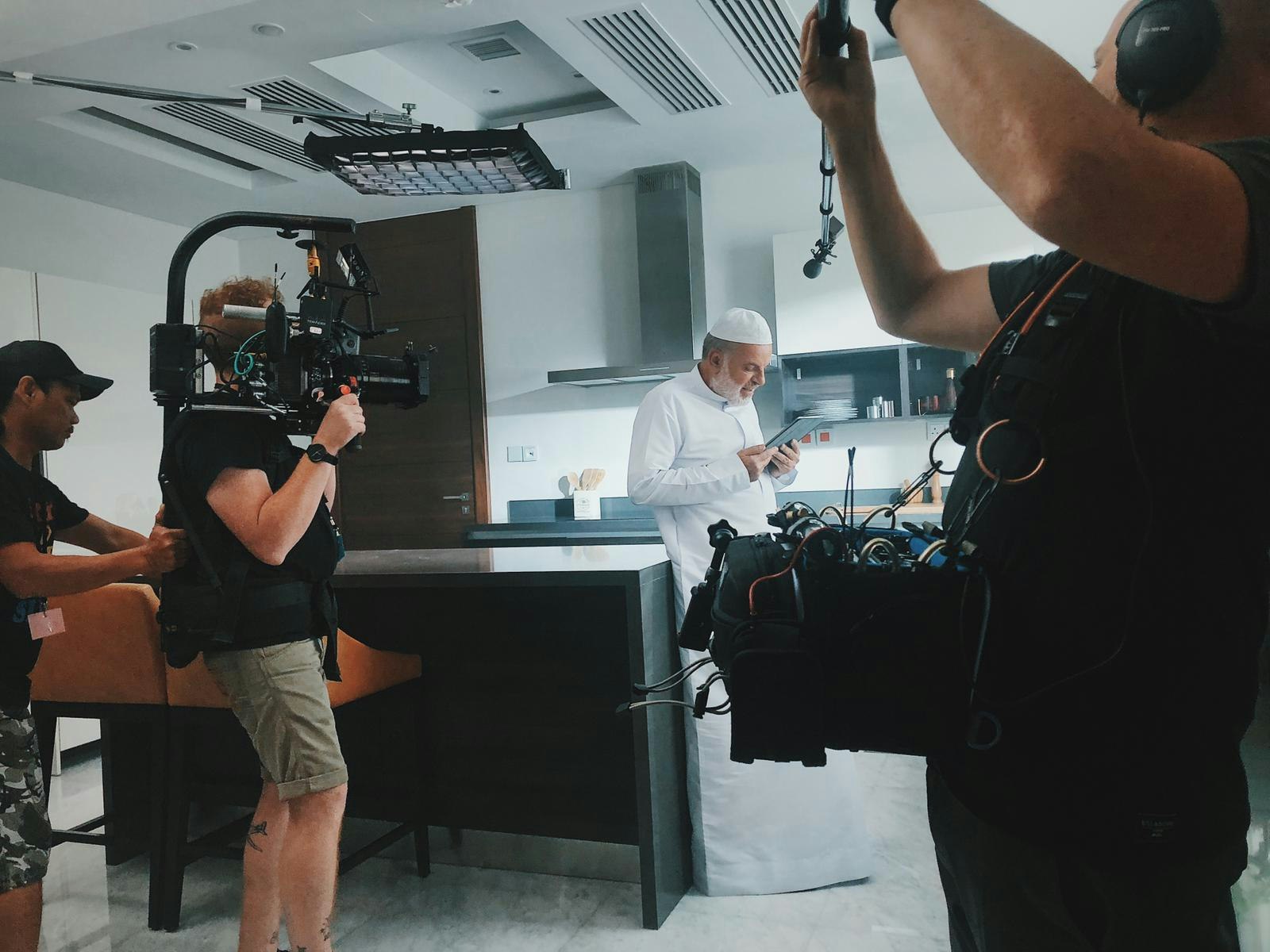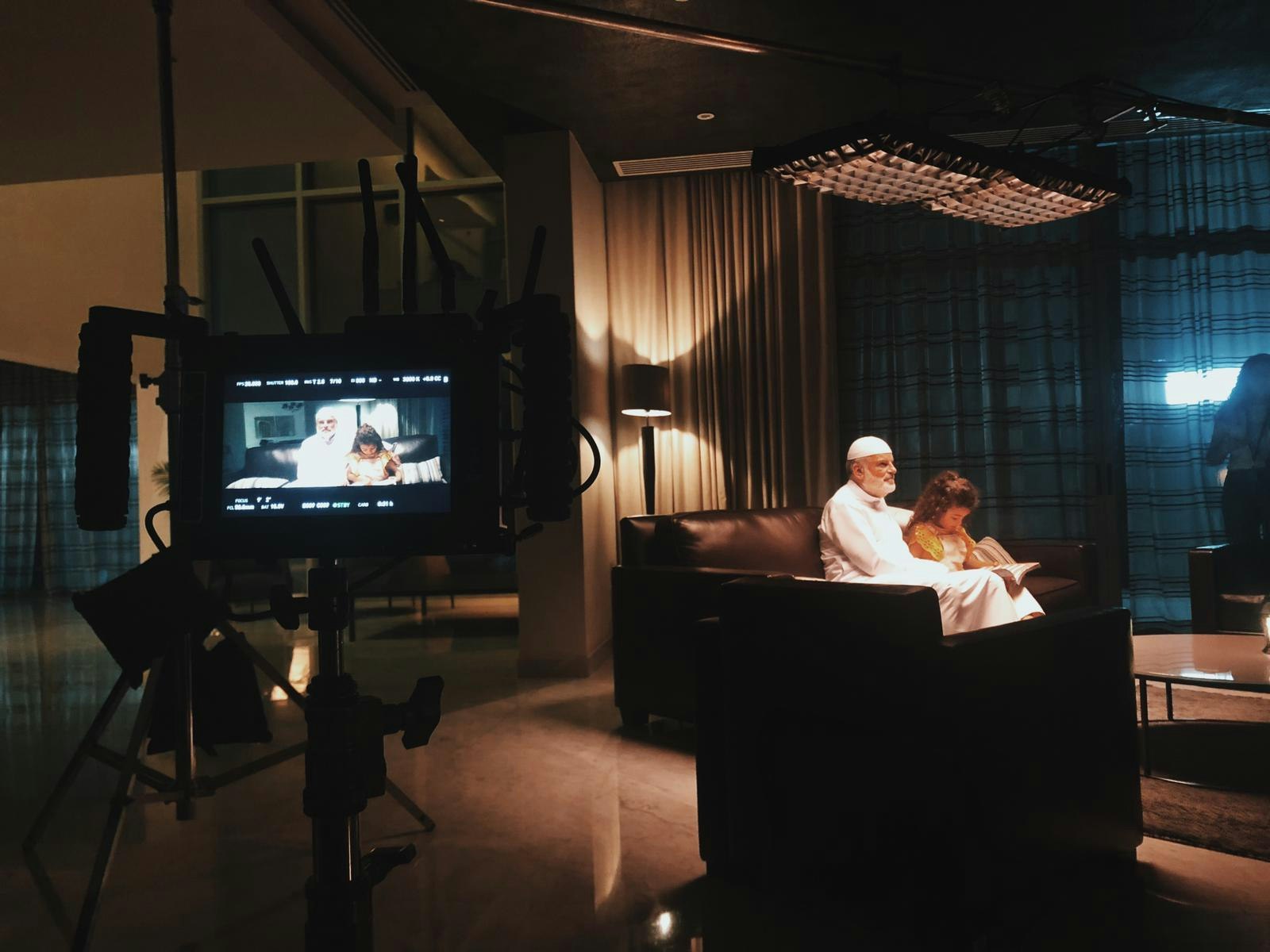 Steadicam Operator Tom Lebaric while on standby in Al Khor Market.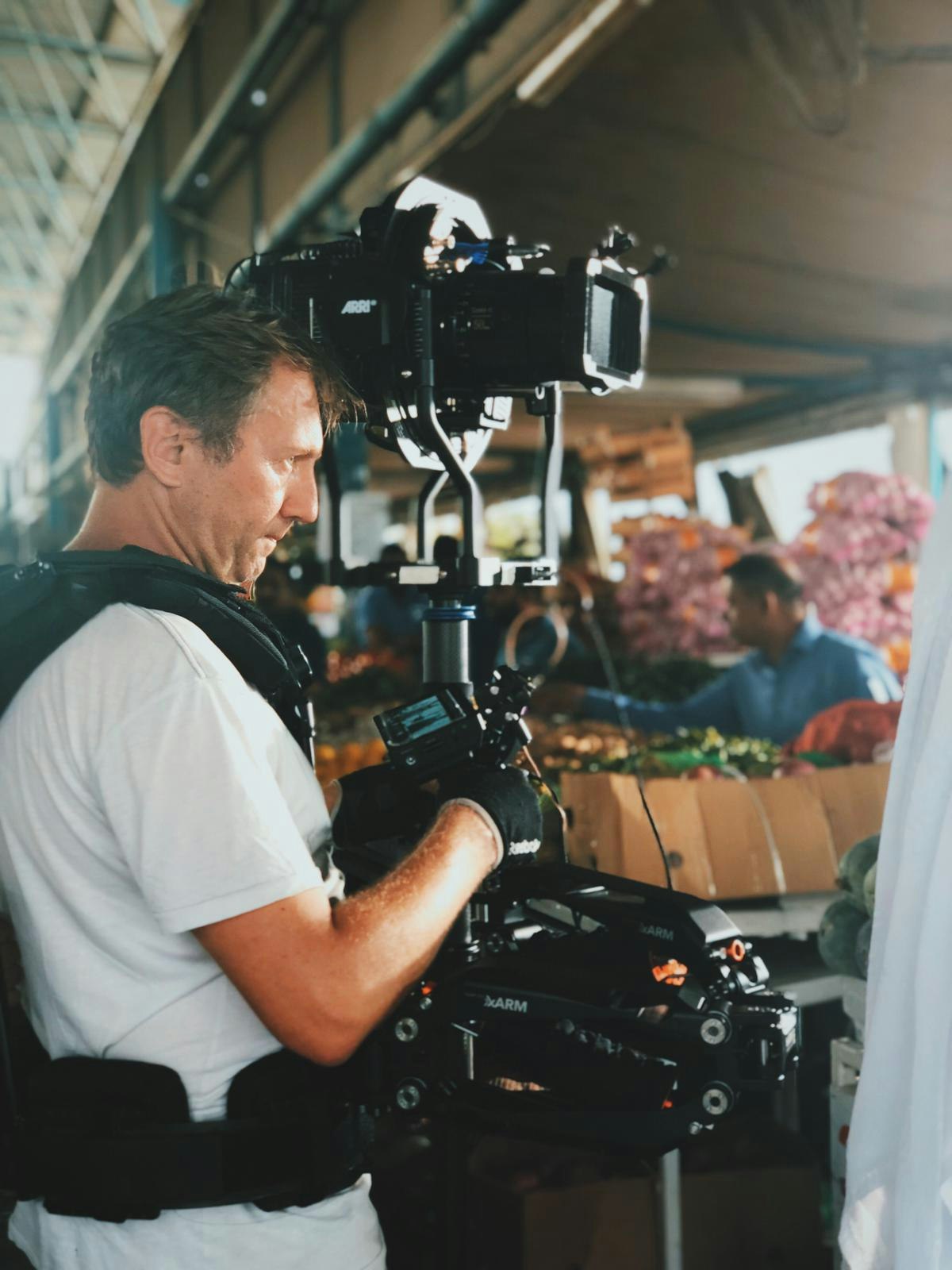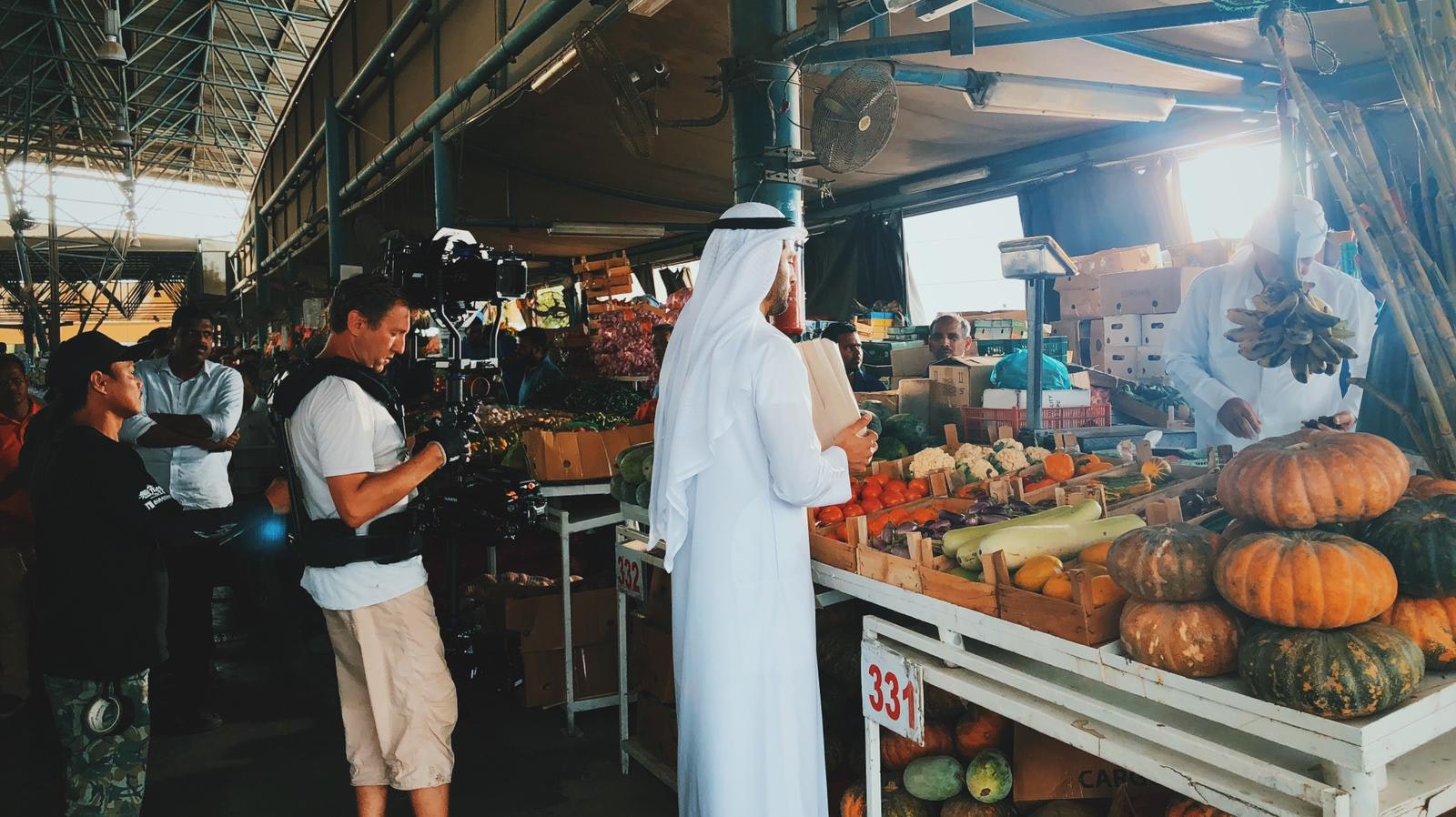 On to Sketch Art Cafe, a place true to its name with its modern and artistic atmosphere that was ideal for the Porsche Cayenne E-Hybrid charging scene.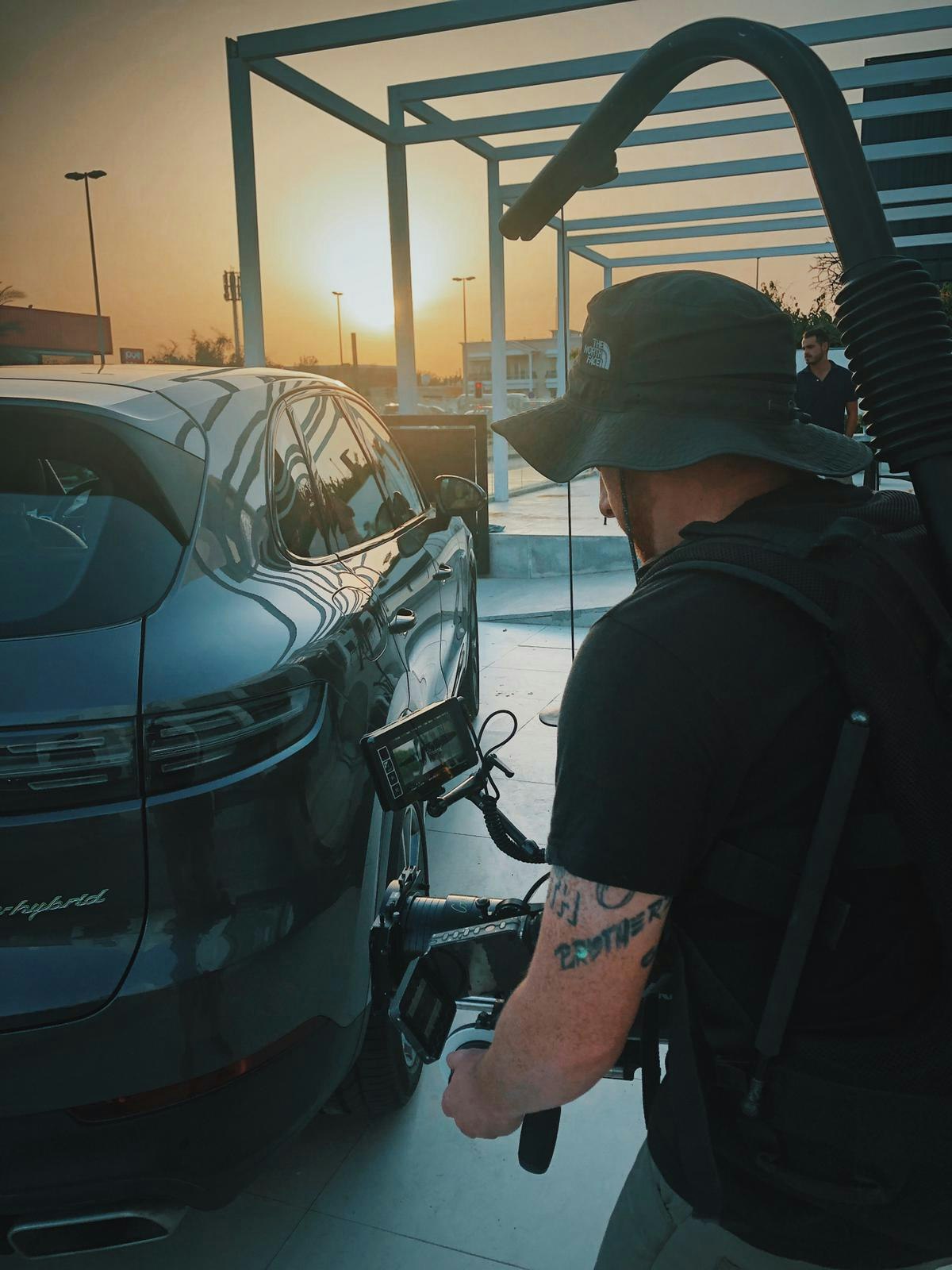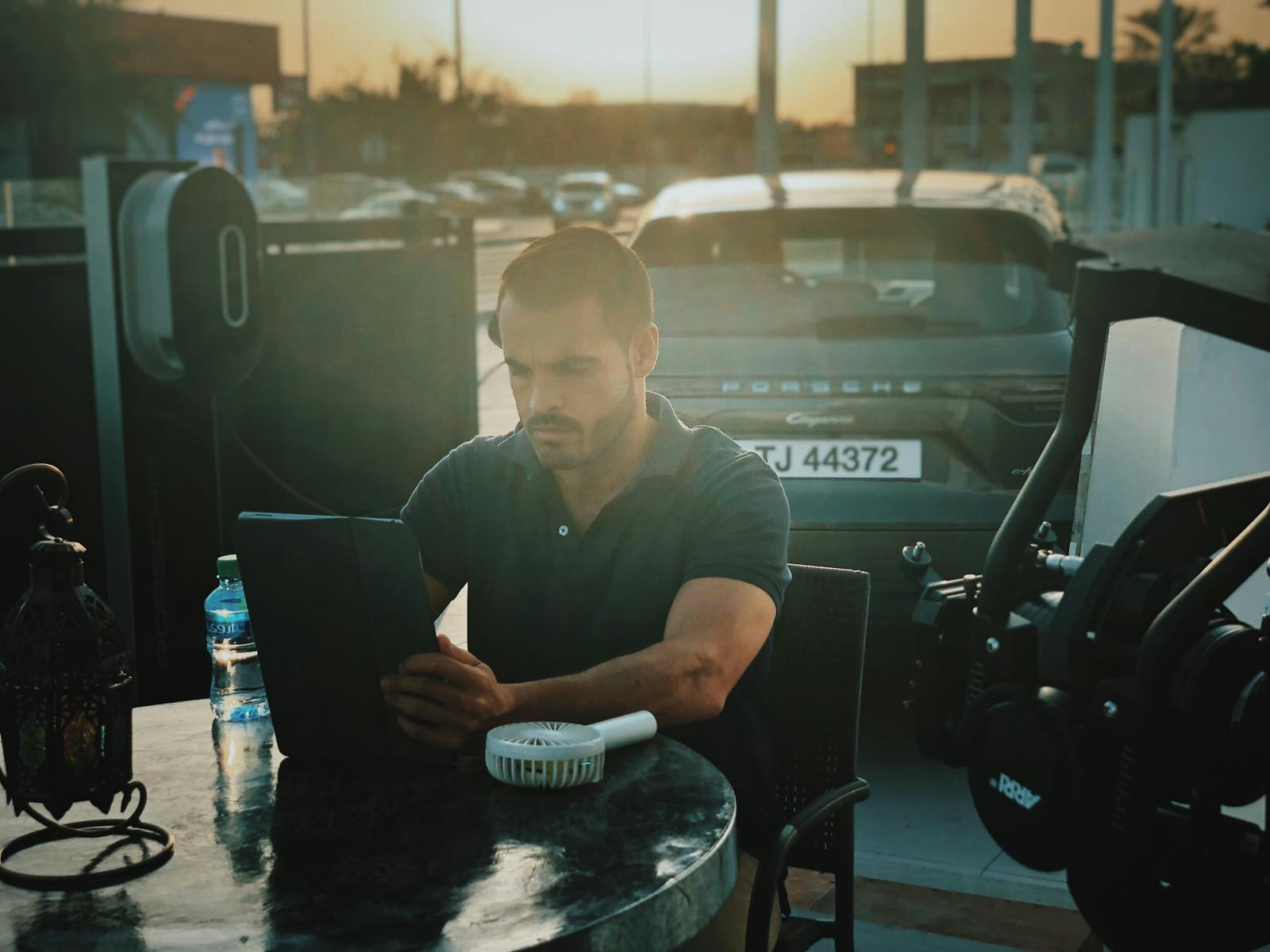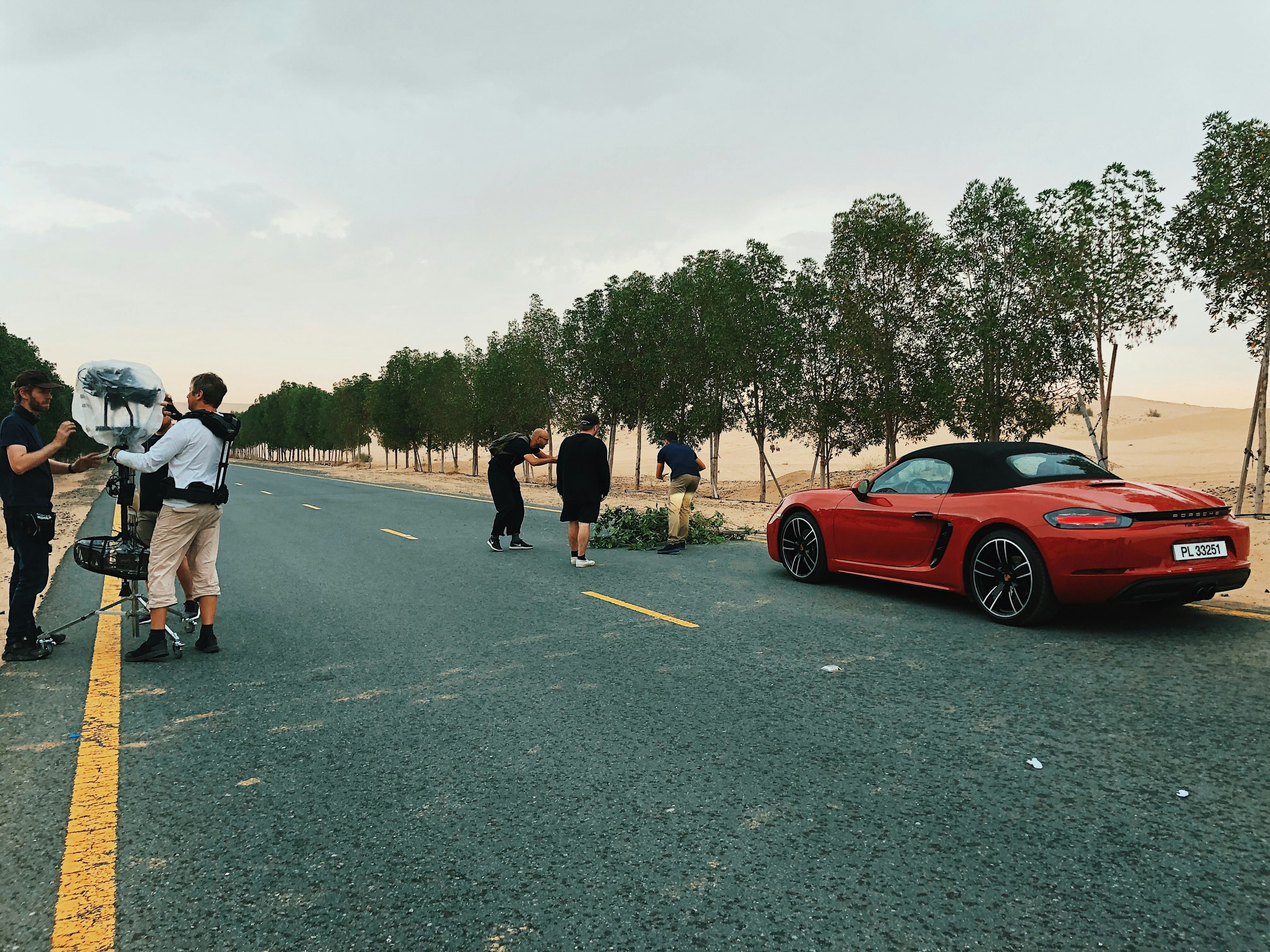 Director Duo Damiano Fieramosca + Pabz Alexander and DOP Tom Welsh reviewing footage before moving on to the next shot.