Director: Damiano Fieramosca
DOP: Elias Trad
Client: Mars
Agency: Impact BBDO
Senior Account Manager: Salma Shahin
Account Executive: Emma Randall
Agency Creatives: Simone Milani, Tres Colacion
Agency Producer: Ann Amparado
Production Consultant: Dolly El Saidy
Executive Producer: Michael Ahmadzadeh
Senior Producer: Chaza Said
Assistant Director: Zeus Merhi
Production Assistant: Alia Abouraya
Production Runner: Layal Mooti
Equipment Rental: Gamma Engineering
1st AC: Roger Schram
2nd AC/ VTO: Jai
DIT/BTS: David Ibragimov
Sound Recordist: Simon Charles
Gaffer: Sherif Mohammed
Grip Assistant: Abid
Spark: Sanni, Amir & Hasnen
Wardrobe: Tina Choie
Hair & Makeup Artist: Sarah-Jane
Props Master: Anna Shpaltakova
Props Assistant: Aldous Canda
Editor: Alia Abouraya & Damiano Fieramosca
Casting Director: Rine-Dala Nahas
Talents: Ayman Assas, Assyl Yacine, Motasem Abu Ghazaleh, Misbah Chowdhury, Chijoke Peters Onu, Lashelle Roundtree, Stavros Antypas & Tala Hammash
Filmed in Dubai.
---
electriclimefilms along with Impact BBDO joined for Snickers' to produce two films on their famous motto about personality issues when hunger strikes.
With a consistent look and feel, both films take place in the same setting of a support group conducted by a counselor in a dark and grungy basketball court. The over dramatized stories startle the rather distracted listeners in the hunger support group circle.

---
Director Damiano Fieramosca and AD Zeus Merhi while reviewing footage in-between takes.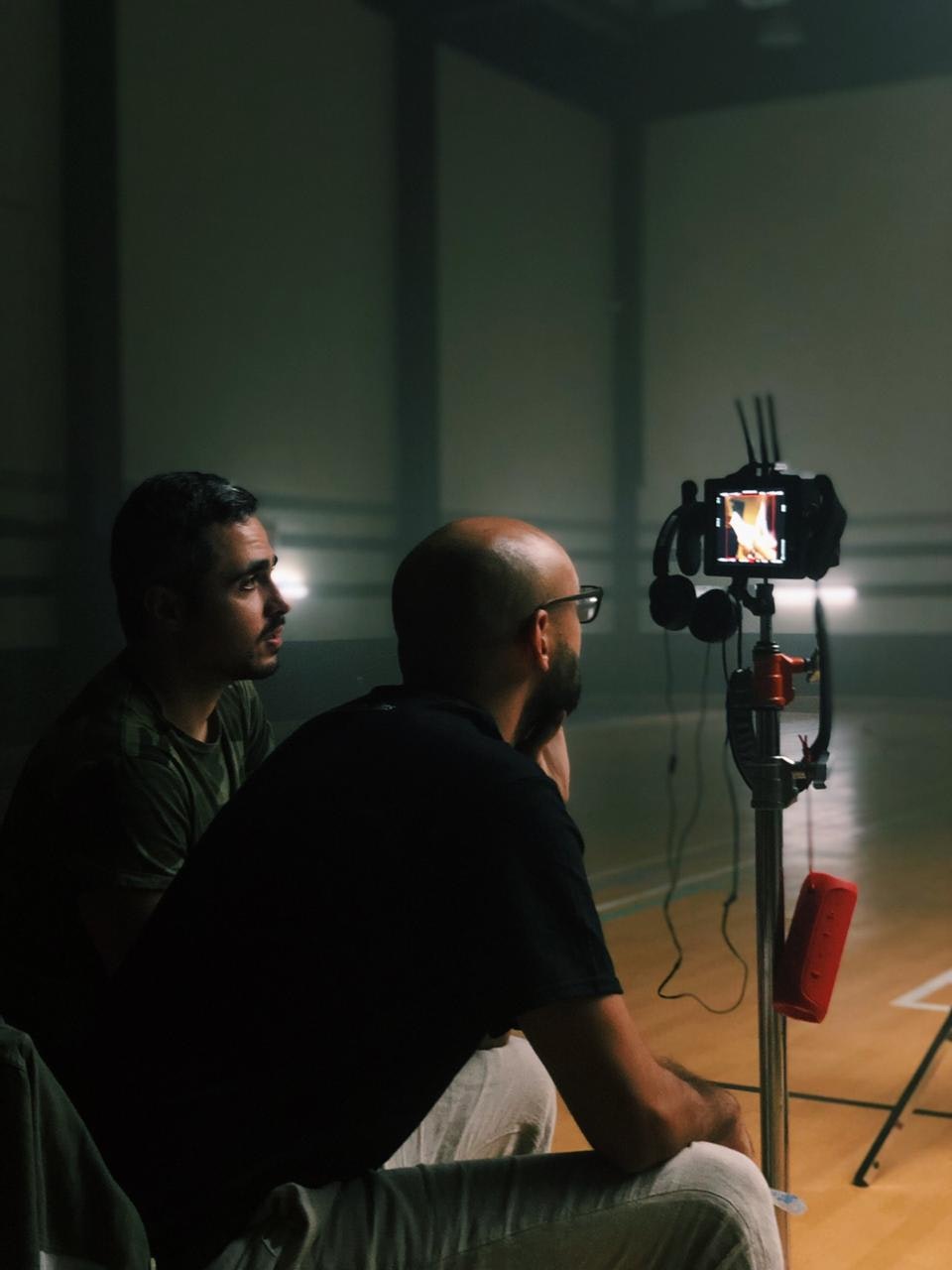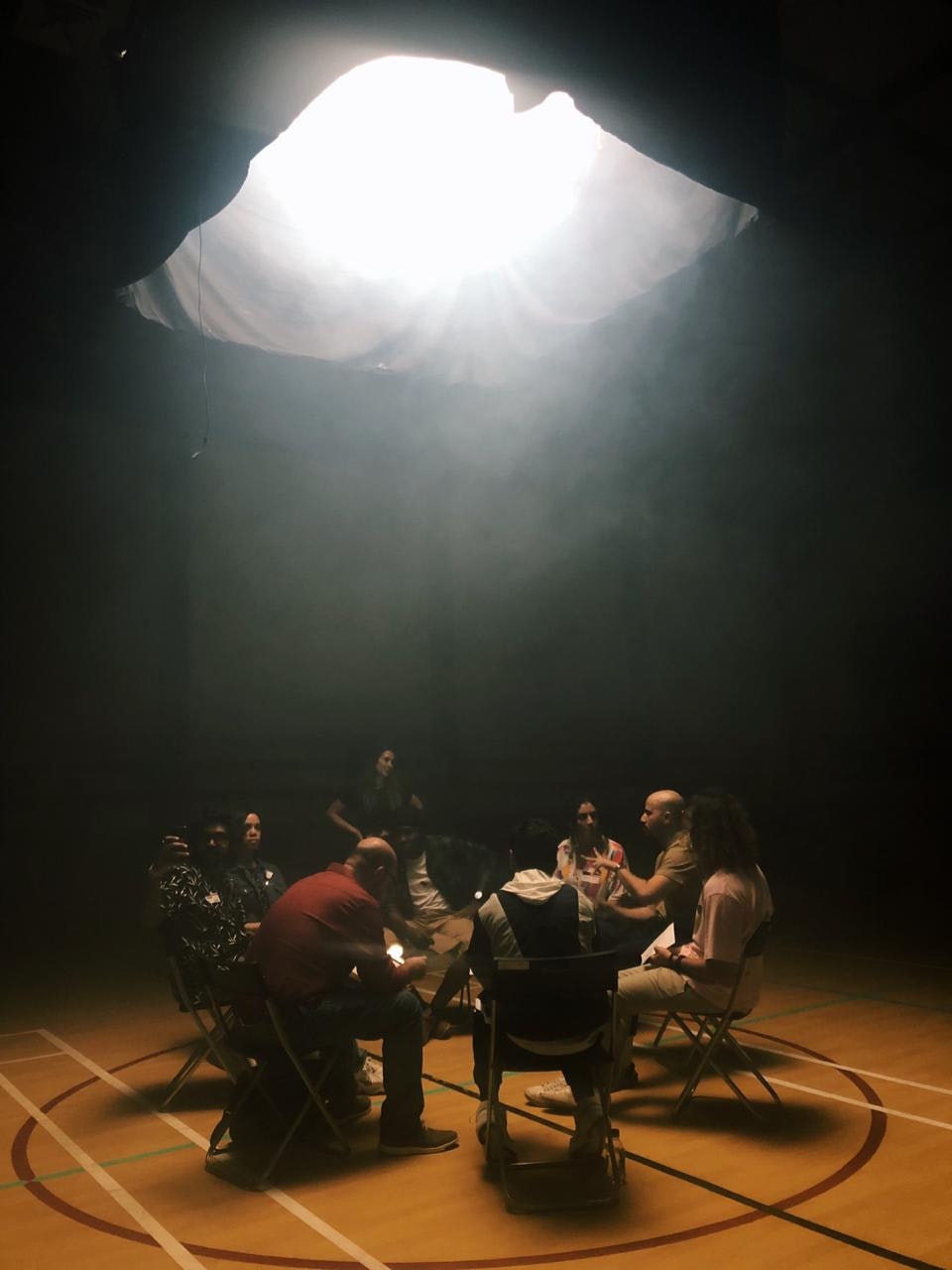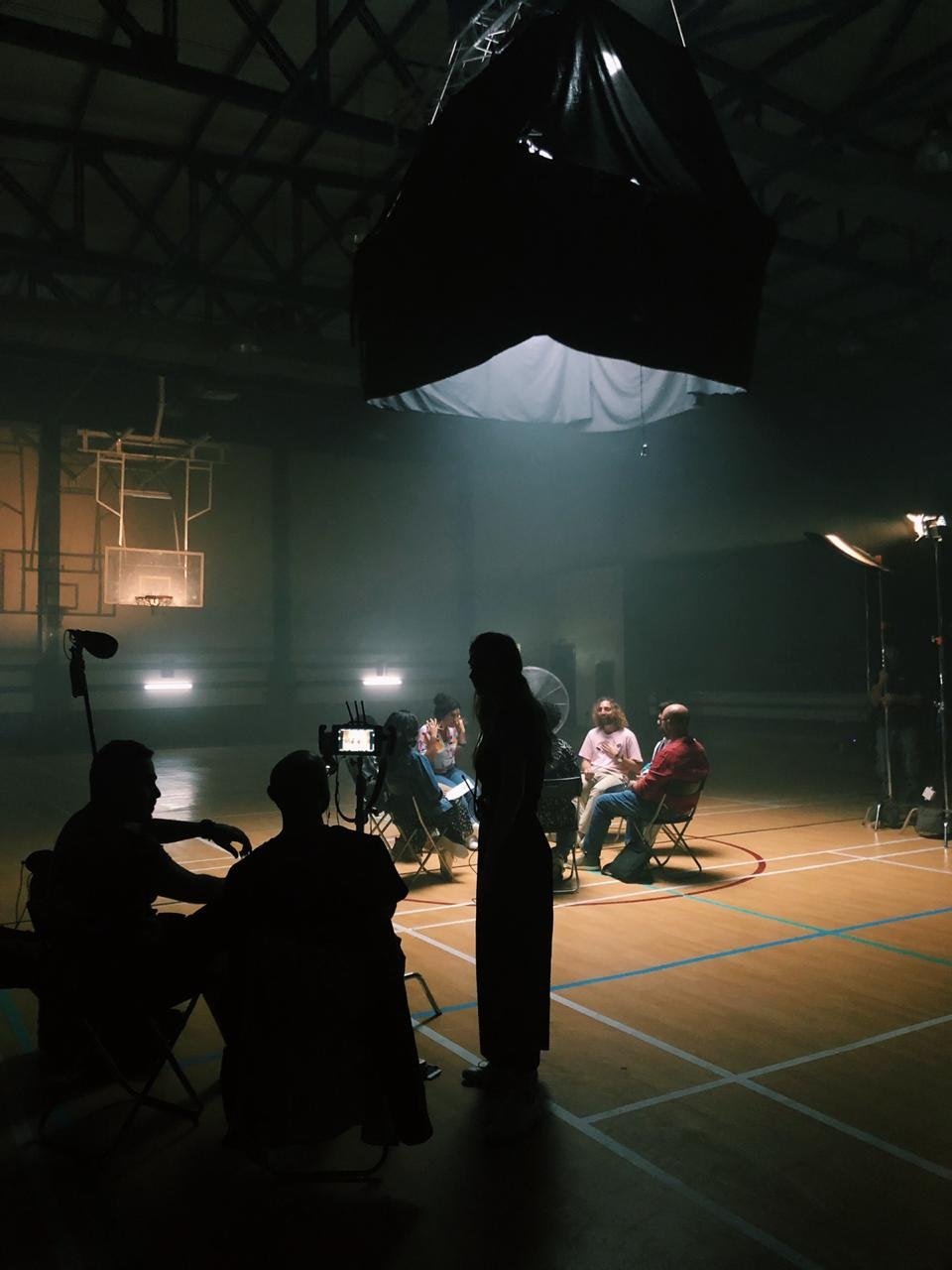 DOP Elias Trad ready to start rolling.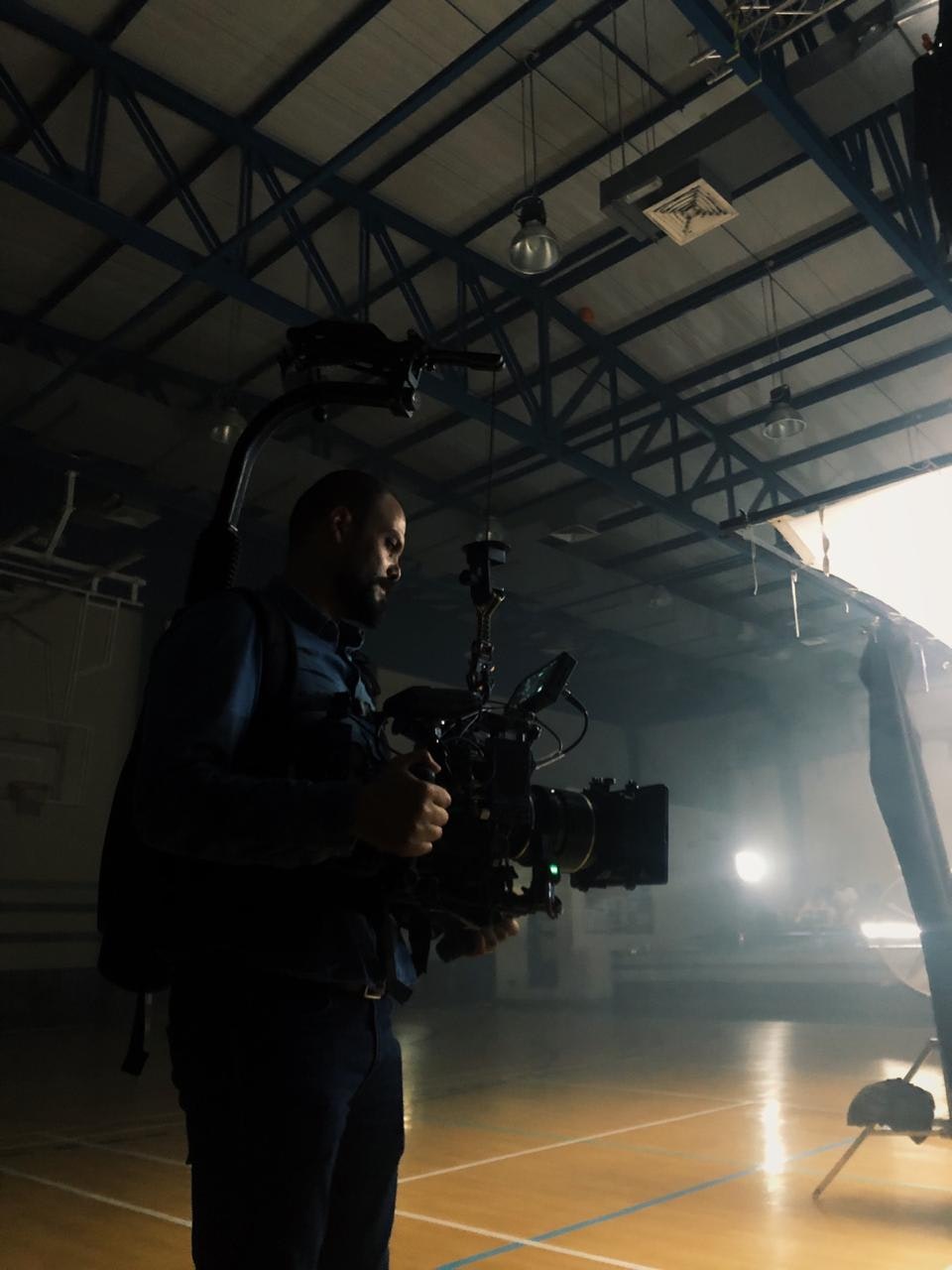 Talents while getting ready for their next scene.