---
Agency (72andSunny):
Executive Creative Director: Johnny Tan
Brand Director: Nicole Lee
Producer: Frances Tan, Pamela Phang
Senior Brand Manager: Hwee En Tan
Art Director: Zara Kok
Copywriter: Isaac Tan
Crew List:
Director: Pabz Alexander
DOP: Tom Welsh, Juffrie Friday
Client: UOB
Executive Producer: Michael Ahmadzadeh
Producer: Dora Claire David
Assistant Producer: Eunice Loh
1st AD: Rory Cavanagh
2nd AD: Grace Lee, Ryan Aw
Production Managers: Barnabas Chua, Nabil Nazri, Feliscia Xu
Production Assistants: Ryan Goh, Hazirah Alam, Ashley Ang
1st AC: Simon Tan, Sudiardi, Lee How Chuen
Cam Op: Ridwan
2nd AC: Aaron Ang
Key Grip: Ryemie
Jnr. Grip: Elliott Small, Chong, Joel Lee
Gaffer: Zahid Mukhlis
Best Boy: Zul
HMU: Hazirah Alam
Art Director: Matilda
Art Director Assistant: Grace Foo, Gracie Koh
Wardrobe: Nazurah
Sound: Cheng Lijie
Editor: Jonan Liang, Ryan Aw, Barnabas Chua
Color Grading: ELº Films
Kit: ARRI Mini + Atlas Orion Lens
BTS: Jonan Liang

Filmed in Singapore
---
UOB collaborates with 72&Sunny and Electric Lime Films for its latest film revolving around the theme of "Unlimited". Giving unique perspectives on different visual stimulus, the three featured CEOs were put to a challenge with a special surprise image that will make them rethink about their perspective towards PWDs, letting viewers see how positive and open their minds really are.

---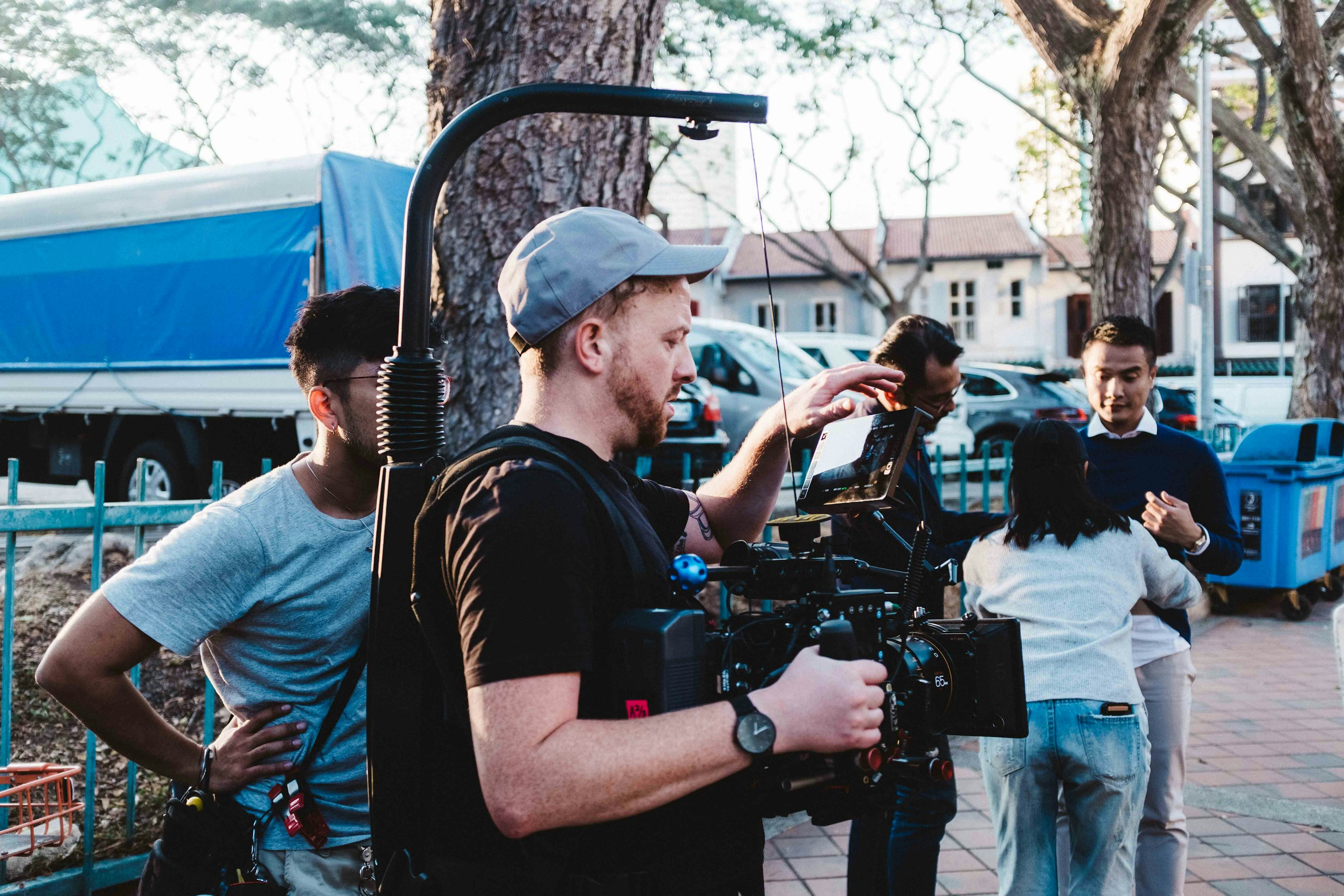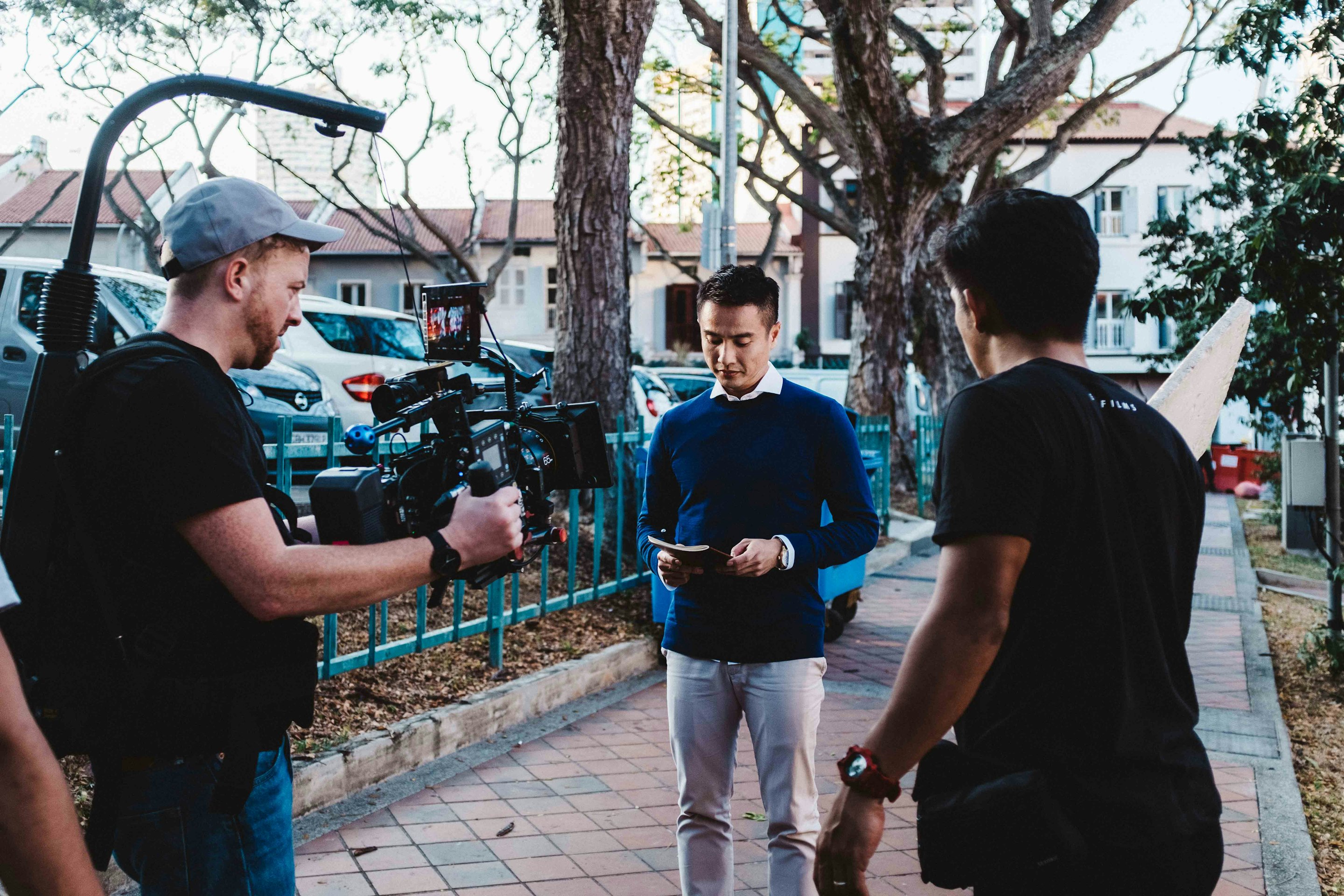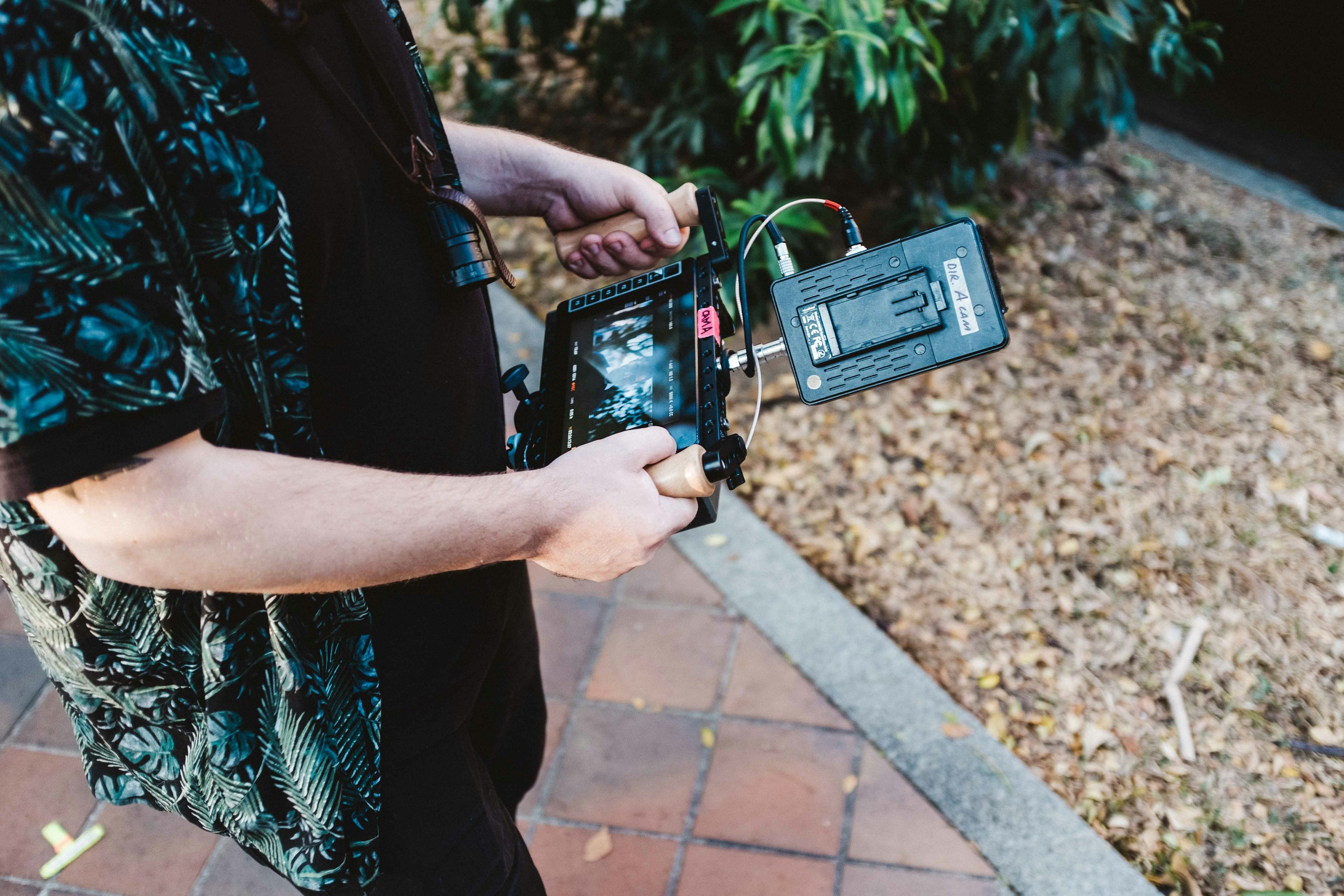 Director Pabz Alexander monitoring an outdoor shot.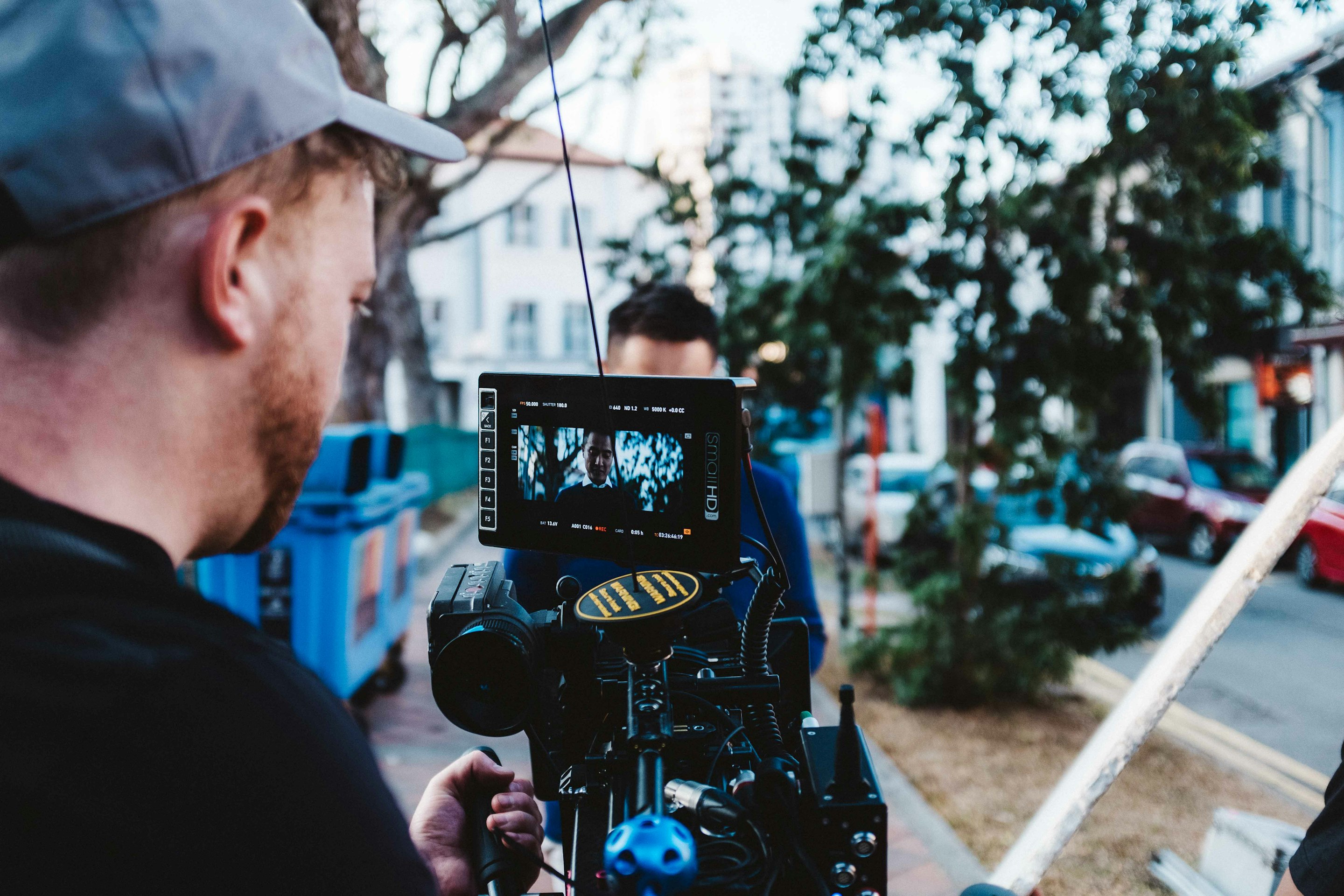 DOP Tom Welsh on the Easyrig + Alexa Mini.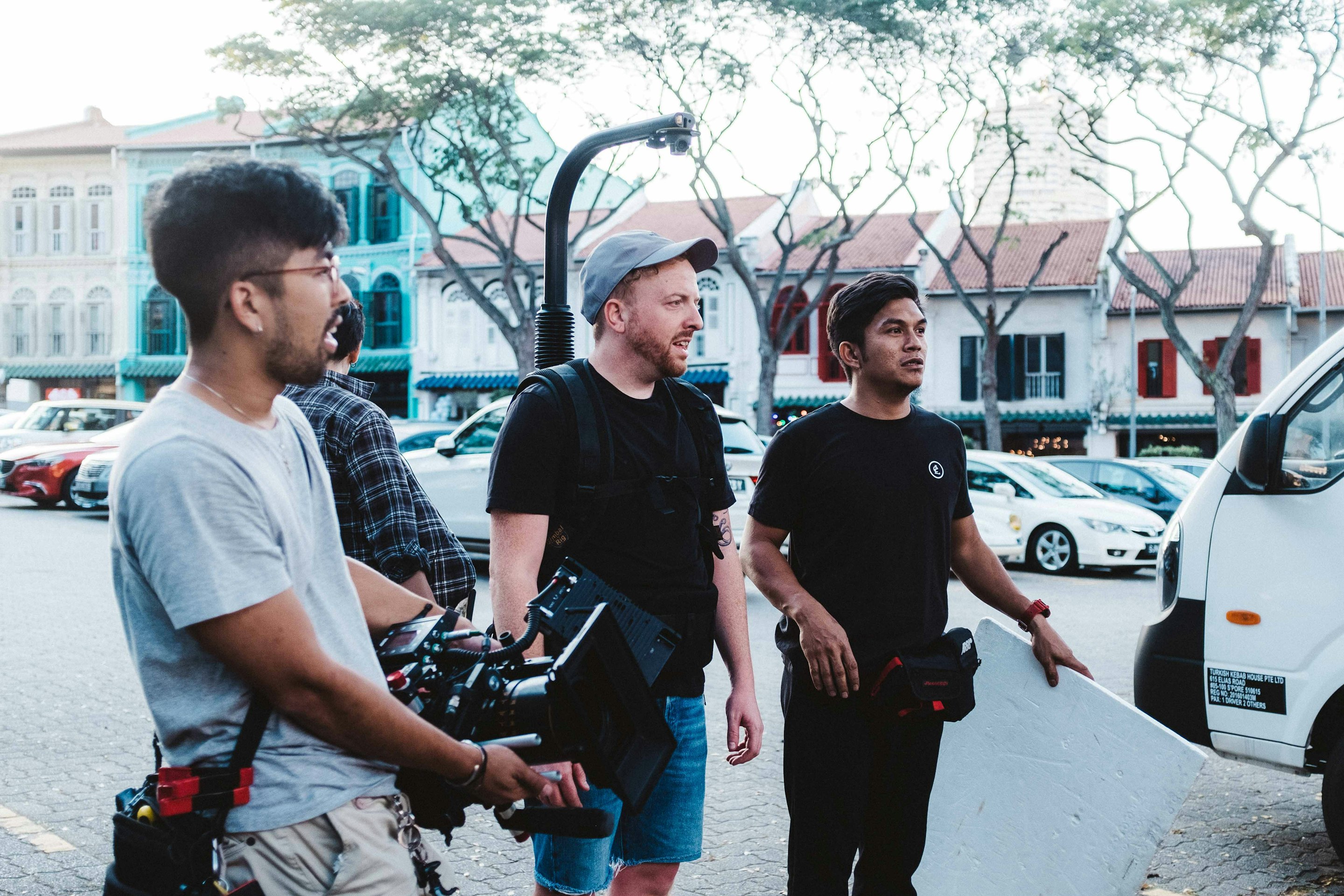 2nd AC Aaron, DOP Tom Welsh & Gaffer Zahid.